The Jamaican Jerk Festival in New York | July 20th, 2014
by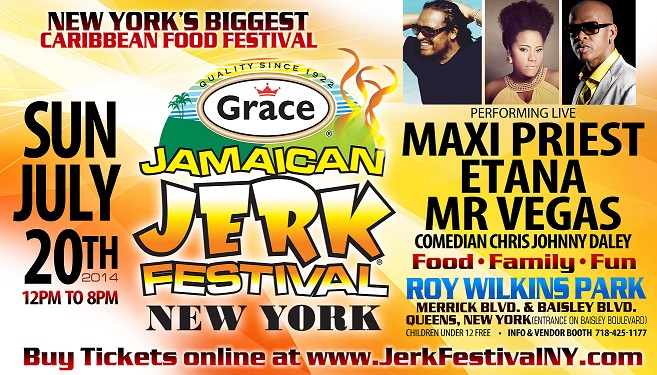 Sunday, July 20 will be filled with food, music and fun for the entire family! Join us at the 'Grace Jamaican Jerk Festiva' in New York at Roy Wilkins Park. Beneath July's beaming rays, taste your favorite jerk fare and soak in the sweet sounds of artists like Maxi Priest, Etana and Mr. Vegas. And on board for comic relief is JA funnyman and actor Chris Johnny Daley.
Get your tix today: http://www.jerkfestivalny.com.
More Concerts....on The Urban Music Scene!