The 17th Annual Vancouver Wine & Jazz Festival | August 22nd-24th, 2014
by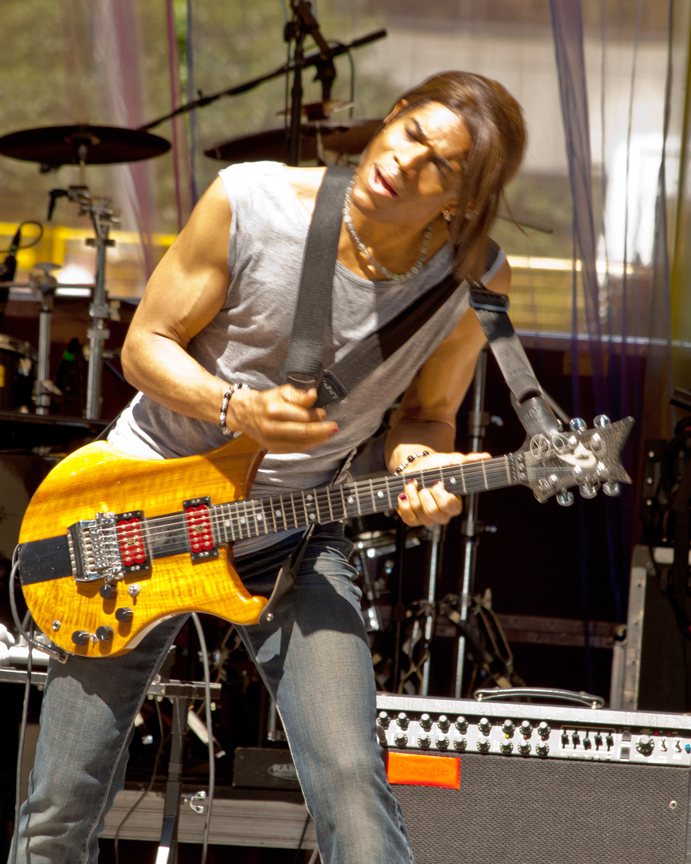 2014 Vancouver Wine & Jazz Festival Presents Grammy-Winning Blues, Jazz, Gospel & Pop Artists
"…the largest festival of its kind in the Northwest…"
Vancouver, Washington (PRWEB) July 30, 2014
The Vancouver Wine & Jazz Festival is "…the largest festival of its kind in the Northwest…" and is recognized by musicians, fans and critics alike as one of the best summer concert venues in the Pacific Northwest.
The 17th Annual Vancouver Wine & Jazz Festival runs August 21, 22, 23 & 24 at Esther Short Park in Vancouver, Washington. The 2014 concert lineup of 8 headline acts includes:
Blind Boys of Alabama
Lee Ritenour
Don McLean
Toshiko Akiyoshi
Stanley Jordan
Dan Brubeck Jazz Quartet
Coco Montoya
The Heritage Blues Orchestra
Local and regional jazz bands will also be performing—including Portland's own Mel Brown B3 Quintet. The Jazz Education Stage will also provide an opportunity for high school musicians to perform each day. More than 20 concerts will be staged during the 4-day Festival.
WINE, ART, FOOD — The Festival features over 200 wines from around the world. Attendees can sample wines with a 1-ounce taste or purchase a glass to while enjoying food from 8 local restaurants. The cuisine ranges from Northwest fare to Middle Eastern cuisine, from Hawaiian dishes to mouth-watering Kobe Beef Burgers. Art and craft enthusiasts can enjoy and shop the 30 fine artists from California, Washington & Oregon. Numerous commercial exhibitors are also on hand throughout the weekend displaying their products and services. "The Vancouver Wine & Jazz Festival is a unique northwest cultural arts event. We combine American jazz, blues & pop music, fine arts and crafts, premium wines and great food" says Dr. Maria Manzo, Festival Director.
The Vancouver Wine & Jazz Festival attracts an estimated attendance of 12-15,000 people each year and visitors from 19 states and Canada.
WHERE / WHEN — The Vancouver Wine & Jazz Festival takes place at Esther Short Park in downtown Vancouver, Washington located at 8th & Columbia Streets.
Dates & Times:
Thursday, August 21: 6:00-9:00 PM — "Jazz Education Night" (FREE Admission)
Friday, August 22: 4:00 PM-10:00 PM
Saturday, August 23: 11:00 AM-10:00 PM
Sunday, August 24: 11:00 AM-9:00 PM
SEATING & TICKET PRICES — Seating is General Admission. Blankets & low-back sand chairs are permitted. NO outside food or beverages is allowed. Kids under age 12 are free with paid adults. Tickets include admission to the Festival and all concerts. Wine, food and art is purchased separately and is not included with admission.
General Admission Ticket Prices:
Friday: $20 at the Gate
Saturday: $25 at the Gate
Sunday: $25 at the Gate
3-Day Pass: $60
Advance Discount tickets are available at http://www.vancouverwinejazz.com or at the Box Office at 60-906-0441. Visit http://www.vancouverwinejazz.com for all information.
CONTACT INFORMATION:
Web: http://www.vancouverwinejazz.com
Telephone: 360-906-0441 / 360-241-6438 / 360-991-6922
email: info@vancouverwinejazz.com