The 9th Annual Atlanta Smooth Music Festival | Sept. 10th, 2016
by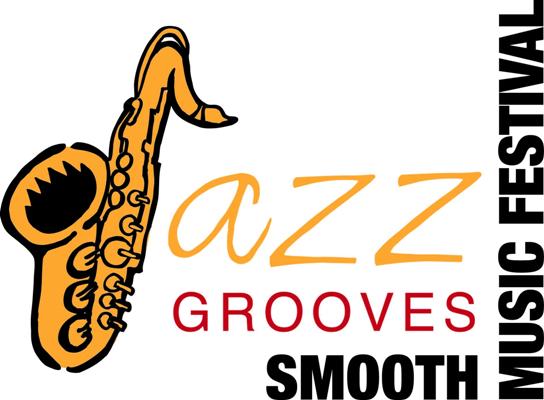 9th Annual Atlanta Smooth Music Festival Announced
January 5, 2016 – Marietta, GA. The 9th Annual Atlanta Smooth Music Festival is announced. The festival will feature performances by saxophonist Warren Hill. In addition to Hill, Chieli Minucci with Special EFX; guitarist Steve Oliver; Generation Next featuring keyboardist Nicholas Cole, trumpeter Lin Rountree, and saxophonist LeBron; saxophonist Greg Chambers, and saxophonist Jazmin Ghent are all scheduled to appear. The festival will be held on Saturday, September 10, 2016, at the Mable House Barnes Amphitheatre.
"This year features eight very talented musicians." Joe Cleveland the Managing Partner of Jazz Grooves said. "For years, Warren Hill has wanted to entertain smooth jazz fans at the Atlanta Smooth Music Festival."
Jazz Grooves began to satisfy the needs of Atlanta's smooth jazz fans. Realizing that smooth jazz fans had to travel outside the Atlanta area to experience all day concerts, led the organizers to explore the possibilities of offering smooth jazz music in a festival environment. The festival features award winning national and international recording artists who perform around the globe.
The Atlanta Smooth Music Festival gives fans a unique entertainment experience, with a full day of smooth jazz music, in a relaxing intimate outdoor setting. "This isn't your run of the mill concert. It's a boutique event, with discerning patrons who know what they want." Cleveland said. "Our line-ups include all smooth jazz artists. Most of our artists are travelling the world so we're glad to get on their tour schedule."
For more information, please contact Joe Cleveland at 770.919.8590.
##
About Jazz Grooves
Jazz Grooves was formed nine years ago to bring a music experience to the Atlanta area, whose exclusive focus is smooth jazz. Joe Cleveland, Jazz Grooves Managing Partner considers himself a connoisseur of contemporary jazz music. He wanted to share his passion with others like himself. "People always ask me if I play an instrument or sing. Anyone who knows me would find that funny, because I don't do either. I just know the music that I like."
Past performers have included Boney James, The Rippingtons, Jackiem Joyner, Pamela Williams, Bob Baldwin, The Sax Pack, 480 East, Walter Beasley, Michael Manson, Paul Taylor, Jessy J, Althea Rene, Gregg Karukas, Sekou Bunch, Jeanette Harris, Matt Marshak, Marc Antoine, Brian Simpson, Jeff Golub, Eric Darius, Alex Bugnon, Julian Vaughn, Kim Scott, Cindy Bradley, Gerald Veasley, Tom Browne, Kim Waters, Pieces of a Dream, Tim Bowman, Paula Atherton, Jeff Lorber, and Fattburger. In addition to the international and national artists, the festival also offers recording and performing artists an opportunity to open the festival and share the stage with headliners.