David Sanborn Electric Band LIVE at Dimitriou's Jazz Alley | Oct. 12th-15th, 2017
by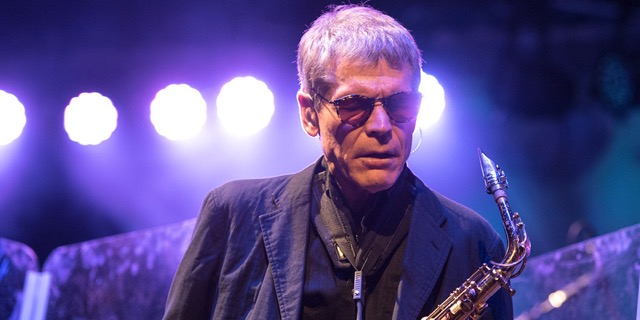 David Sanborn Electric Band
Thu, Oct 12 –
Sun, Oct 15, 2017
$38.50
Includes a $6.00 Service fee
Tickets may be purchased on-line or by phone by clicking HERE. Night of show seating typically available.
The Pacific Jazz Institute at Dimitriou's Jazz Alley welcomes saxman supreme, the multi-Grammy winning David Sanborn for four nights and six shows. Band members are Gene Lake (drums), Andy Ezrin (piano/keyboards), Nicky Moroch (guitar), Andre Berry (bass) and Ramon Yslas (percussion). Show times Thursday at 7:30pm, Friday and Saturday at 7:30pm and 9:30pm and Sunday at 7:30pm. Doors open at 6:00pm Thursday and 5:30pm Friday – Sunday.
David Sanborn has released 24 albums, won six Grammy Awards, and has had eight Gold albums and one Platinum album. Having inspired countless other musicians, Dave has worked in many genres that typically blend instrumental, pop, R&B, and lately, more and more traditional jazz. He released his first solo album Taking Off in 1975, but has been playing the saxophone since before he was in high school when he was inspired by the great Chicago blues artists near his hometown of St. Louis. His most recent work is an album collaboration with Bobby Hutcherson, Joey DeFrancesco, and Billy Heart entitled Enjoy The View (Blue Note, 2014). The Hutcherson-sparked group plays seven original compositions that range from cool, gentle grooves to fiery outbursts of exuberance. At heart, the album soars thanks to the divine musical alchemy among the performers—an assemblage of veteran artists who play at the top of their game.
Having contracted polio at the age of three, Dave was introduced to the saxophone as part of his treatment therapy. By the age of 14, he was able to play with legends such as Albert King and Little Milton. Dave went on to study music at Northwestern University before transferring to the University of Iowa where he played and studied with the great saxophonist JR Monterose. Later he joined the Butterfield Blues Band and played Woodstock with Paul Butterfield. Following that, Dave toured with Stevie Wonder, played with The Rolling Stones, and toured with David Bowie, with whom he recorded the famous solo heard on "Young Americans." At the same time, Dave was touring and recording with the great Gil Evans, dividing his time between the two. After moving to New York City and studying with George Coleman, Dave started his solo career where he later collaborated with such artists as Paul Simon and James Taylor.. In 1983, Dave released the hit album Backstreet that included Luther Vandross as a featured guest vocalist. Later albums have included guest artists such as Jack DeJohnette, Bill Frisell, Charlie Hayden, Wallace Roney, Kenny Barron, Christian McBride, and Eric Clapton
Dimitriou's Jazz Alley