Next Level Events Presents "Lalah Hathaway Three City Tour In Georgia" | Sept. 29th – Oct. 1st, 2016
by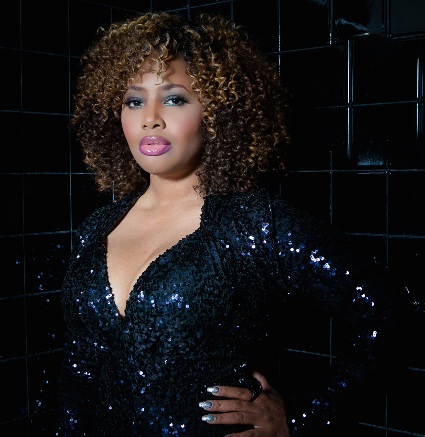 Lalah Hathaway Performing Live in Three Cities in Georgia: Savannah, Macon and Atlanta
SAVANNAH, Ga. – Sept. 7, 2016 – PRLog — Next Level Events presents, a special three city tour in Georgia, featuring 3X Grammy award-winning singer, Lalah Hathaway, with special guest singer, Jarrod Lawson. The tour will feature music from Hathaway's revered release Lalah Hathaway Live, an ode to her legendary father Donny Hathaway.
After receiving her 2016 Grammy Award for "Best Traditional R&B Performance" for her lead single from the album "Little Ghetto Boy", Hathaway says: "This album is a dream fulfilled! It means everything to me to have built this record with and for the fans…I cannot wait to take this show on the road!"Hathaway recorded her album live at the historic Troubadour Theater in Los Angeles; the same place where her father recorded half of his influential 1972 album Donny Hathaway Live.
Critically acclaimed emerging singer and pianist, Jarrod Lawson known as the modern day "blue-eyed soul", will be the opening performer for the concert. Lawson has shared the stage with the likes of Bilal, Average White Band, Angelique Kidjo and Ronnie Laws. Whether he sings or plays funk, folk, R&B, rock or jazz, soul music is his first love, as stated by many in the industry "everything he touches turns to soul." This will be Lawson's first tour with Hathaway.
Lalah Hathaway's Georgia tour will include: Savannah, on September 29th at 8pm (Lucas Theatre); Macon, September 30th at 8pm (Macon City Auditorium); and concludes in Atlanta, October 1st with two shows: 7pm and 10:30pm (Center Stage). Tickets are now on sale per-market. For more information, visit: www.nextlevelatlanta.com or ticketmaster.com.
About Next Level Events (NLE):
An Atlanta based company that curates one-of-a-kind cultural and artisanal experiences for unique contemporary and urbane audiences. While formally being founded by Craig M. Garrett in 2013, NLE has been curating experiences for various audiences since 1994. As the company has grown and expanded, the last few years have seen an expansion in concert promotions working with artists such as Chaka Khan, Kamasi Washington, The Foreign Exchange, José James, Lalah Hathaway, The Brand New Heavies, Jarrod Lawson, Dionne Farris, Nik West, Kameron Corvet, Alexandra Jackson, and Three5Human. www.nextlevelatlanta.com
Photo Credit: Toray Brown