The 7th Annual Blue Note Jazz Festival in New York | June 1st – 30th, 2017
by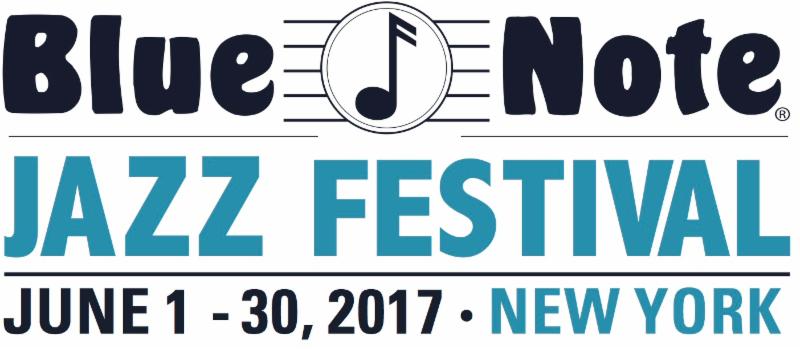 BLUE NOTE JAZZ FESTIVAL
ANNOUNCES 2017 LINEUP
Pat Metheny, Dr. John, Robert Glasper Experiment, The Isley Brothers, Laura Mvula, Kool & The Gang, Jerry Lee Lewis, Jacob Collier, Hiromi, Eddie Palmieri, Cassandra Wilson, Dirty Dozen Brass Band, McCoy Tyner, Incognito, Jean-Luc Ponty, Henry Butler, Terence Blanchard, The Hot Sardines, Dayme Arocena & More
June 1-30 throughout New York City
New York, NY – April 25, 2017 – With over 100 events in 10 venues throughout New York City, the 2017 Blue Note Jazz Festival returns June 1 through 30.
The seventh annual festival will feature a diverse lineup of high-profile artists including music legends Pat Metheny, Dr. John, and Jerry Lee Lewis; iconic groups such as The Isley Brothers, Kool & The Gang, Dirty Dozen Brass Band, and Incognito; jazz staples Hiromi, Eddie Palmieri (currently in residency at Subrosa NYC through August), Cassandra Wilson, and McCoy Tyner; breakout artists Jacob Collier, The Hot Sardines (month-long residency at Blue Note Jazz Club), and Dayme Arocena; as well as two special Central Park SummerStage shows featuring Laura Mvula (with Taylor McFerrin & Marcus Gilmore and Introducing Blue Lab Beats – Presented by Jill Newman Productions) and the Robert Glasper Experiment (with Phony Ppl plus Tank and the Bangas); and many more.
Visit BlueNoteJazzFestival.com for a full schedule of events, as well as venue and ticket information. Additional events will be announced in the coming weeks.
Established in 2011, the Blue Note Jazz Festival was initially formed to celebrate the 30th anniversary of Greenwich Village's iconic Blue Note Jazz Club. Presented by Blue Note Entertainment Group, which owns and operates the venue lineup of Blue Note Jazz Club, B.B. King Blues Club & Grill, Highline Ballroom, Subrosa NYC (located in the Meatpacking District), and Lucille's Grill, the festival has quickly grown into an annual 30-day event, emerging as the city's largest jazz festival, with each venue offering its own unique cultural contribution to the New York City musical landscape. Additional festival venues and co-presenters this year include Beacon Theatre, Kings Theatre, The Town Hall, Central Park SummerStage, and Jill Newman Productions.
Additional headliners at Blue Note Jazz Club, B.B. King Blues Club, Highline Ballroom, and Subrosa include Michel Camilo, Danilo Pérez/John Patitucci/Brian Blade Trio, Candy Dulfer, Robert Cray, Valerie Simpson, Gary U.S. Bonds, Pedrito Martinez, Bria Skonberg, and The Williamsburg Salsa Orchestra, among others to be announced.
Please visit BlueNoteJazzFestival.com for the most current public lineup and schedule.
Blue Note