Bank of the West Summer Concert Series in Newport Beach, Ca | Continuing July 28th, 2017
by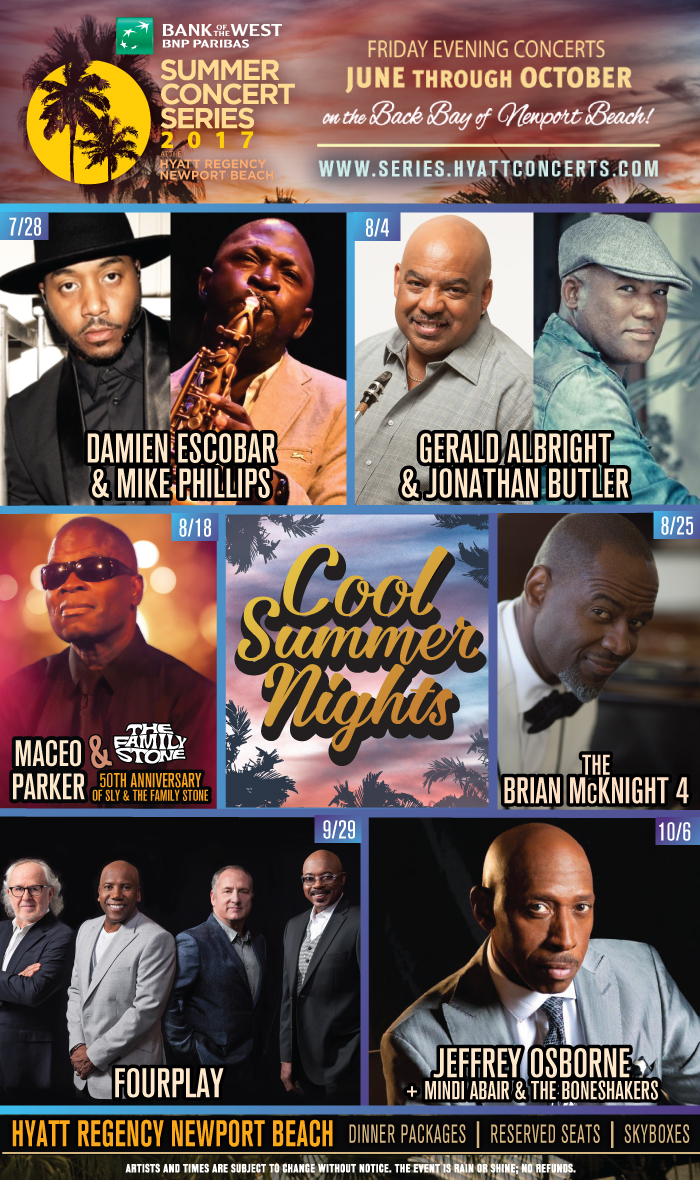 BANK OF THE WEST SUMMER CONCERT SERIES: LINEUP ANNOUNCED!
15 FRIDAY EVENING CONCERTS FROM JUNE – OCTOBER
AT THE HYATT REGENCY NEWPORT BEACH
Featuring Chris Isaak, Richard Marx, Brian McKnight, Maceo Parker & The Family Stone, Candy Dulfer, Gino Vannelli & many others
NEWPORT BEACH, CA – Summer is in full swing, which means the Bank of the West Summer Concert Series is back for another incredible season of music at the Hyatt Regency Newport Beach. The 2017 concerts will feature an eclectic array of world-class jazz, soul and R&B between June 16 and October 13. Tickets are on sale now at www.hyattconcerts.tix.com.
The 15-week run of Friday evening concerts draws thousands of music fans to see famed musicians perform at the resort's one-of-a-kind Back Bay Amphitheater. The 1,000-seat outdoor concert venue offers unobstructed views of Newport's Back Bay, with all seats less than 100 feet from the stage.
The series kicks off on June 16 with International star Candy Dulfer, her first appearance in 8 years, and an opening performance by saxophonist Grace Kelly. The series continues with retro heartthrob crooner Chris Isaak, music legend Richard Marx, R&B superstar The Brian McKnight 4, legendary funk saxophonist Maceo Parker, 9-time GRAMMY winner Herb Alpert & Lani Hall, fan favorites Gerald Albright & Jonathan Butler, among many others.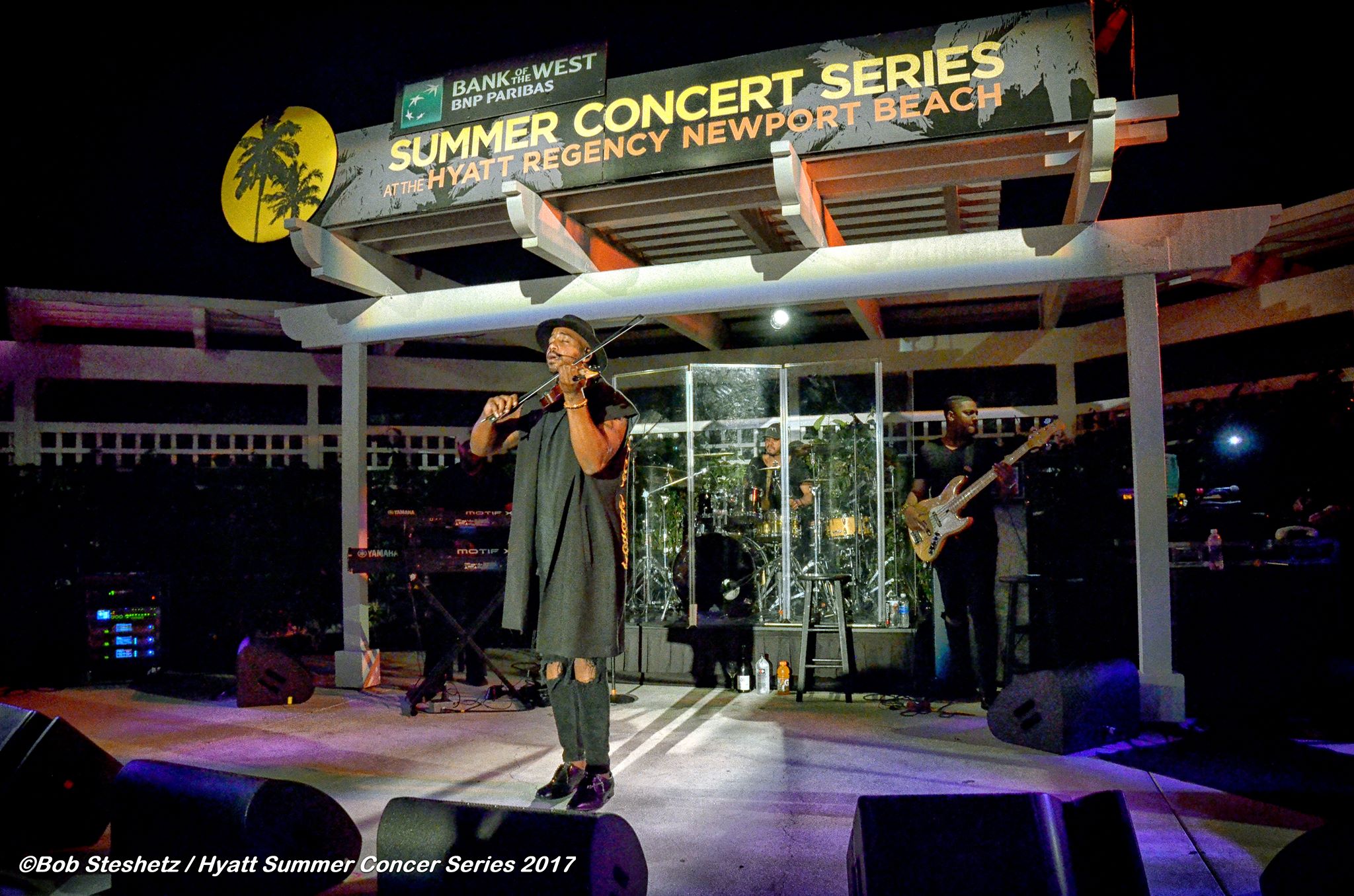 Damien Escobar – Photo Credit: Bob Steshetz

Prior to the concerts, guests have the option to pre-purchase a gourmet dinner buffet at the Hyatt's signature restaurant, SHOR American Seafood Grill. SHOR features fresh-from-the-docks daily specials, focusing on simple, fresh ingredients – a perfect dining option to start the evening.
Tickets are available for individual shows or season passes. Season passes include tickets to all fifteen shows throughout the concert series, plus exclusive VIP benefits, including assigned premium seating, complimentary valet service, and access to the VIP Hospitality Suite with hors d'oeuvres and beverages. For tickets and more information, visit www.series.hyattconcerts.com.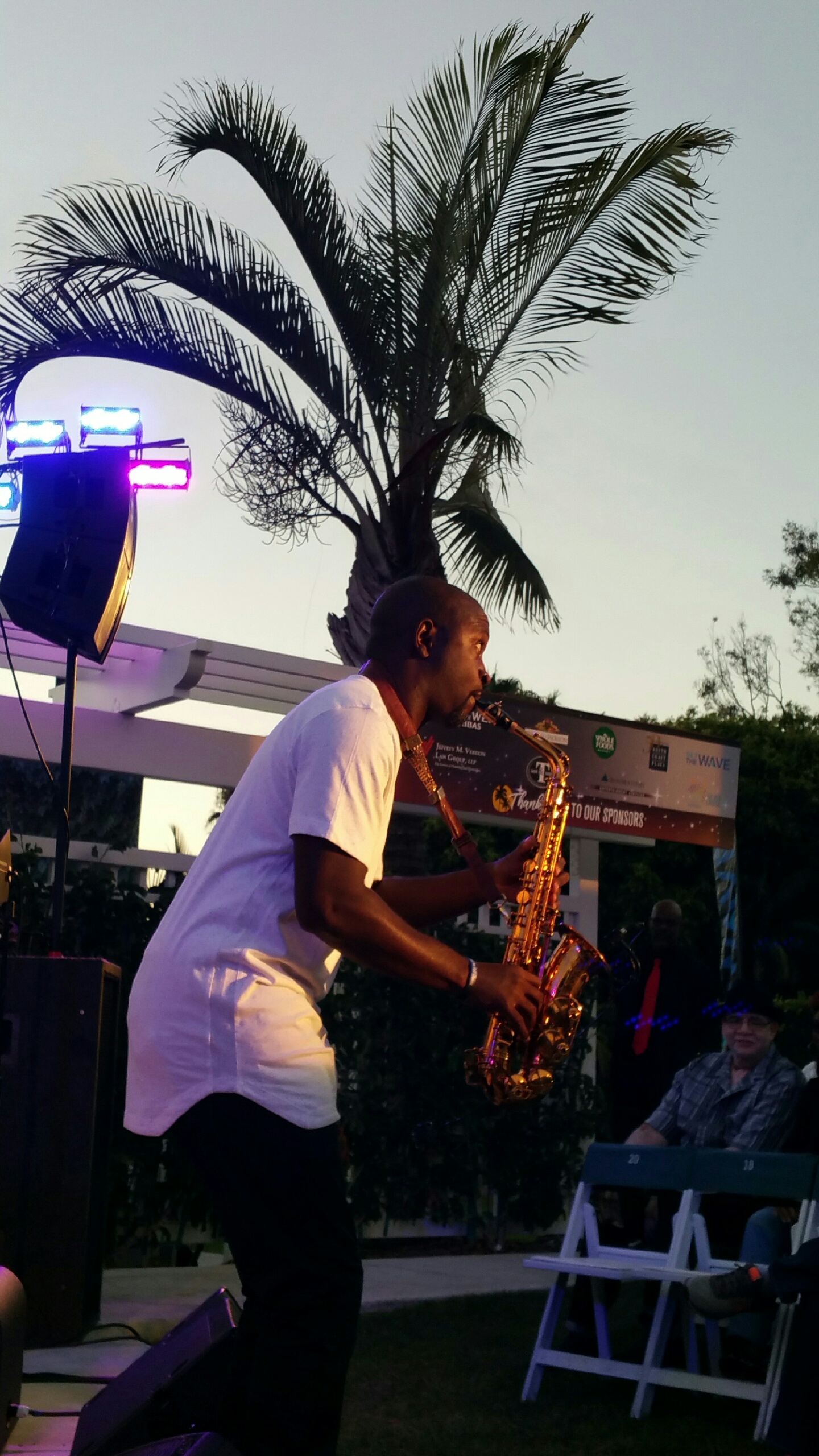 Mike Phillips – Photo Credit: Danny Brown

JDRF, Juvenile Diabetes Research Foundation, is the official non-profit partner of the Bank of the West Summer Concert Series. JDRF is the leading global organization funding type 1 diabetes (T1D) research. Support JDRF with their fundraising efforts by purchasing JDRF Preferred Seating and donating $25 with each ticket purchased from this block of VIP seats.
Remaining 2017 Schedule • Bank of the West Summer Concert Series
July 28: Damien Escobar / Mike Phillips
August 4: Gerald Albright & Jonathan Butler
August 18: Maceo Parker / The Family Stone
August 25: The Brian McKnight 4
September 1: Gino Vannelli
September 15: West Coast Jam: Richard Elliot, Rick Braun, Norman Brown
September 22: An Evening with Richard Marx
September 29: Fourplay: Bob James, Nathan East, Chuck Loeb, Harvey Mason
October 6: Jeffrey Osborne / Mindi Abair & The Boneshakers
October 13: An Evening with Chris Botti
Omega Events