Peabo Bryson LIVE at Dimitriou's Jazz Alley | March 1st-4th, 2018
by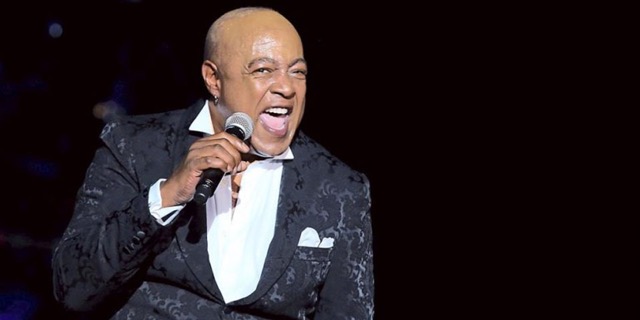 Peabo Bryson
March 1 – 4, 2018
FROM: The Pacific Jazz Institute at Dimitriou's Jazz Alley
2033 6th Avenue, Seattle, WA, 98121
RE: Performance at Dimitriou's Jazz Alley
SHOW ADMISSION: $56.00 (includes $6.00 service fee)
The Pacific Jazz Institute at Dimitriou's Jazz Alley welcomes legendary two-time Grammy winning vocalist, Peabo Bryson for four nights and six shows. Show times Thursday and Sunday at 7:30pm. Show times Friday and Saturday at 7:30pm and 9:30pm. Doors open at 6pm Thursday and 5:30pm Friday – Sunday.
Peabo Bryson has established a career as one of the premier male vocalists in contemporary music of the last quarter century. Possessing a beautifully rich, almost operatic voice, this two-time Grammy Award-winner has survived and prospered despite the passage of time and changes in popular musical trends. With twenty albums to his credit, Peabo Bryson has enjoyed an unprecedented, across-the-board level of international success, Bryson has the distinction of being the first artist in music history to have separate records topping four different charts.
Acclaim and recognition are nothing new for this multi-talented singer, songwriter and producer. Born April 13, 1951, in Greenville, South Carolina, Bryson spent much of his childhood on his grandfather's farm in Maudlin, South Carolina. "I have two sisters and a brother, but I'm the oldest male in the family, so I was taught to work and work hard!"
Bryson's family not only instilled in him his work ethic, but a love for music as well. "My mother was a serious music lover. Whenever there was somebody great in town, she'd drag us along to catch their act. I have seen most of the greats of that period – Sam Cooke, Little Richard and even Billie Holiday. Sam Cooke was a great influence on me. His voice had a pure quality – straight from-the-heart." "I think the sensitivity in my songs stems from my early childhood. I was raised by women – my grandmother, until she died, and my mother. My grandmother was a woman who lived and loved with incredible passion."
For Missing You – the twentieth album of his career, his first in eight years and his first for Peak Records – Peabo Bryson continued to do what he does best on eleven tracks that showcase the broad palette of his skills. On "Count on Me" (produced by The Heavyweights) and "To Love About" (on which Peabo plays some driving acoustic lead guitar), Peabo proves he still has the goods to gracefully contend with today's younger R&B stalwarts. The title song "Missing You" was recorded as a tribute to his mother (Marie) and sister (Agnes) who have both passed away, and for his son-in-law who was serving in Iraq. Elsewhere, smoothies such as "Heavenly" and "Don't Give Your Heart" (produced by Barry J. Eastmond) and "My Last Goodbye" (produced by Peabo and Barry) reveal that, ultimately, he is in a class of his own.
Peabo Bryson is, at his intimate best, a legendary vocalist offering a timeless mix of pop and soul as only he can. Bryson has amassed a loyal fan base, critical acclaim and an avalanche of awards by being one of the "truly best friends" a song could ever have. www.therealpeabobryson.com
The Jazz Alley