The 14th Annual 2018 NYC Winter Jazzfest | Jan. 10th-17th, 2018
by

THIS IS OUR MUSIC Presents
2018 NYC WINTER JAZZFEST
Celebrating The 14th Annual Season
January 10-17, 2018,
Presenting A Wide Spectrum of Jazz
NYC Winter Jazzfest Continues Focus on Social Justice,
Calling on Artists to Submit Performance Ideas Pertaining To:
– RACIAL JUSTICE
– WOMEN'S & GENDER RIGHTS,
– IMMIGRATION JUSTICE
– MASS INCARCERATION,
– ENVIRONMENTAL RESPONSIBILITY
Artist-in-Residence NICOLE MITCHELL,
Will Present Ensembles Representing Her Vision As A Composer & Bandleader
A Tribute To The Late Geri Allen, Frequent Winter Jazzfest Alumna, Music Direction by Terri Lyne Carrington
We Resist! Jazz and Justice Educational Series to be Launched
THE NEW SCHOOL Continues Partnership with Winter Jazzfest Offering Multiple Campus Venues
Revive Music & New York Hot Jazz Festival Stages Return
Returning to Winter Jazzfest, ECM RECORDS Stage,
and MOTÉMA MUSIC Celebrates 15 Years
In 2017, Winter JazzFest artists addressed various themes of social justice in their music. Now in its 14th annual season, Winter Jazzfest 2018 will span January 10-17, 2018, presenting cutting-edge programming.
Following the 2017 incarnation of the festival, inspired by the public's response to our social justice focus, Winter Jazzfest founder and producer Brice Rosenbloom decided to continue presenting concerts focusing on matters of social justice with a concert series entitled, WE RESIST! So far artists addressing social justice issues in their music have included Jaimeo Brown's Transcendence, Harriet Tubman, James Brandon Lewis, Samora Pinderhughes' Transformations Suite, Shabaka and the Ancestors, La Frae Sci, Marc Ribot, M.A.K.U. Soundsystem and more. Each performance raises money for a charity of the musicians' choice. This series will continue throughout the end of 2017 and beyond.
Fittingly, the 2018 Winter Jazz Fest will focus on five main themes pertaining to social justice (mass incarceration, sexual and gender equality, racial justice, immigration rights and environmental responsibility), in direct protest to the actions and legislative agenda of the current White House and Congress. "We encourage musicians to submit projects for performance based on these themes for our 2018 festival," says Rosenbloom. Artists may submit entries to info@winterjazzfest.org.
Additionally this year, Winter Jazzfest is pleased to announce that our Artist-in-Residence is flutist, composer, bandleader and educator Nicole Mitchell, As the founder of Black Earth Ensemble, Black Earth Strings, Ice Crystal and Sonic Projections, Mitchell has been named Flutist of the Year in the Down Beat International Critics Poll for 11 consecutive years; she has been named Jazz Journalists Association's "Top Flutist of the Year" from 2010-2017. Her music celebrates African American culture while reaching across genres and integrating new ideas from gospel, experimentalism, pop and African percussion. Mitchell served as the first woman president of the Association for the Advancement of Creative Musicians (AACM), and has been a member since 1995. She was named "Chicagoan of the Year" in 2006 by the Chicago Tribune. In 2017, she relased a broadly acclaimed album Mandorla Awakening II: Emerging Worlds (FPE Records), which landed her on the cover of Wire Magazine. She is currently Professor of Music in Integrated Composition, Improvisation and Technology, (ICIT) at the University of California, Irvine. She will present her Black Earth Ensemble, Maroon Cloud, and two other new ensembles.
The signature Winter Jazzfest Marathon is scheduled for Friday January 12th – Saturday January 13th. This two-night event straddles venues on the North and South ends of Greenwich Village, taking over multiple stages at The New School and numerous stages South, East and West of Washington Square Park.
For the third year in a row, Winter Jazzfest is pleased to partner with the legendary ECM Records, which will present five current acts releasing albums in the coming year. This year the iconic label will again present one night of programming. Other labels showcasing artists on their own stages this year include Motéma Records, as well as stages curated by New York concert impresarios Meghan Stabile of Revive Music Group, Michael Katsobashvili of the New York Hot Jazz Festival, while Adam Schatz of Search & Restore remains a co-producer of the festival with Rosenbloom.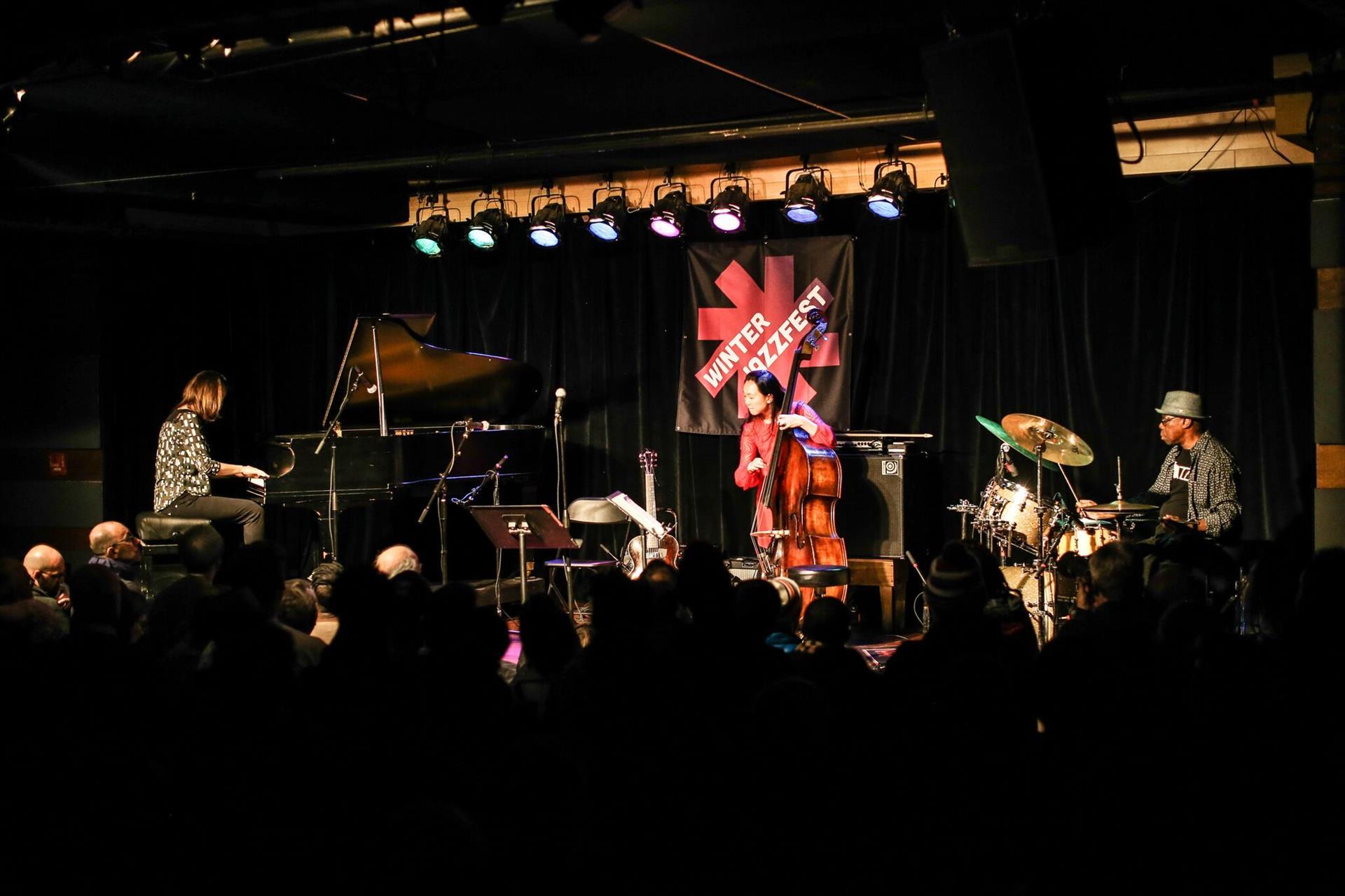 Following the marathon, the festival will honor the memory of the late pianist-composer-educator and innovator, Geri Allen, who passed in June 2017, weeks after celebrating her 60th birthday. More details will be forthcoming regarding specific performers.
Allen's close collaborator and friend, Terri Lyne Carrington will organize musicians in tribute to this saddening loss for the community. "The jazz community will never be the same with the loss of one of our geniuses, Geri Allen. Her virtuosity and musicality are unparalleled," said Carrington upon learning of her passing. "I will miss my sister and friend, but I am thankful for all of the music she made and all of the incredible experiences we had together for over 35 years. She is a true original — one of a kind — never to be forgotten. My heart mourns, but my spirit is filled with the gift of having known and learned from Geri Allen."
Allen was an integral member of the global jazz community, advancing musical ideas and concepts that came to be highly influential and traceable among today's musicians, who inevitably follow in her footsteps. In addition to being a remarkable artist and innovator, Allen was an indefatigable educator, mentoring a generation of young musicians at the University of Michigan, University of Pittsburgh and in her native Detroit and Montclair, NJ where she held a Summer jazz camp at New Jersey Performing Arts Center for young women. Rosenbloom notes the tribute is very personal. "Geri graced our Winter Jazzfest stages many times with various projects over the years. Just last year, she joined the Liberation Music Orchestra in our closing concert and the previous year played in a co-led trio with David Murray and Terri Lyne."
More details about confirmed artists will be forthcoming.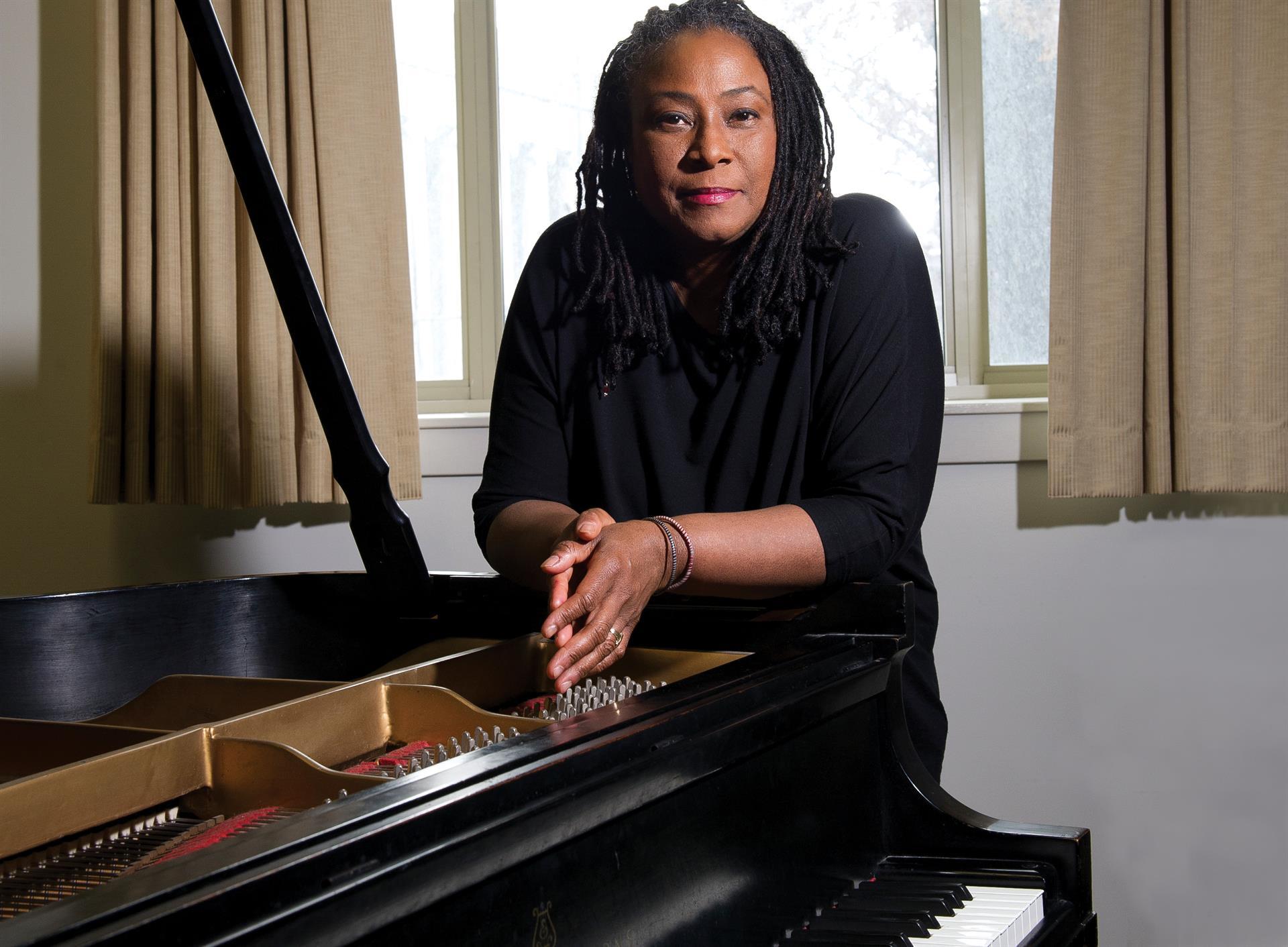 Pianist Geri Allen: Winter Jazzfest will present a tribute show to Allen as a stand-alone event.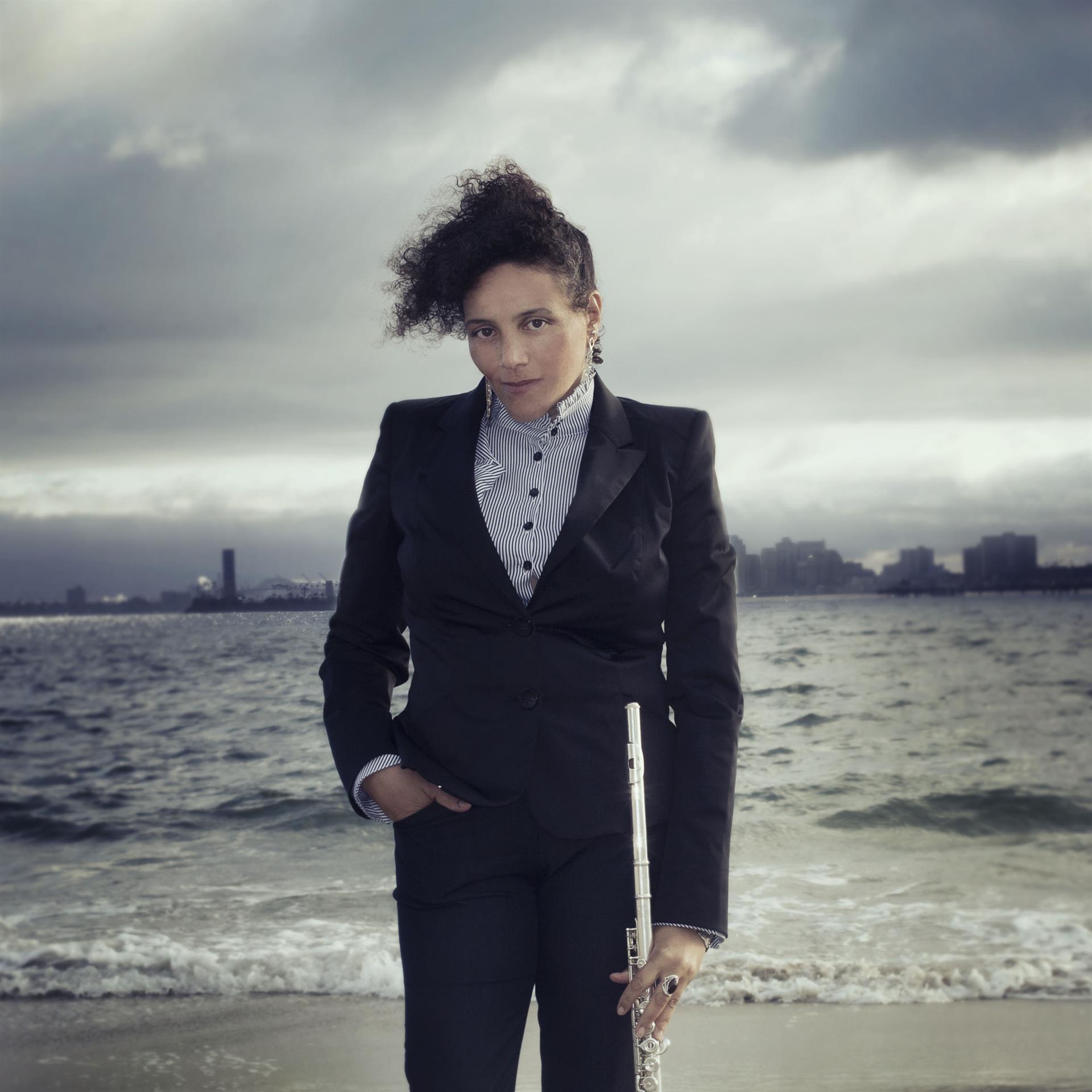 Flutist Nicole Mitchell, 2018 Winter Jazzfest Artist-In-Residence
ABOUT WINTER JAZZFEST
Since its founding in 2005, Winter Jazzfest has cemented a reputation as a hotbed of cultural discovery, presenting new and exciting sounds and sights throughout New York City.
Praised by New York Times, The New Yorker, NPR and others, the festival year-on-year continues to grow at a rapid pace, from its original one-day single-location program, to a 2017 master plan that will put over 150 groups comprising over 700 artists on 14 stages over five nights, in Downtown Manhattan. In 2015, the festival was voted "#1 Jazz Festival in North America" by JazzTimes Magazine, and has become a pivotal destination for arts leaders and cultural cognoscenti who visit the city early in the year.
The marathon that takes place during the festival's Friday and Saturday nights has, in particular, become recognized as a crucial, unique New York nightlife offering, giving audiences full access to all participating venues from early evening, deep into the wee hours of the morning. Winter Jazzfest is an unparalleled experience for all consumers of jazz, experimental sound and global creative impulses – from hardcore fans to novices. In 2017, that meant welcoming over 9000 audience members. In 2018, the festival is expected to grow to an estimated 10,000 audience members in attendance.
Conceived as an event to showcase the latest and most cutting edge of jazz acts during the annual Association of Performing Arts Presenters (APAP) Conference, NYC Winter Jazzfest, founded by New York concert impresario Brice Rosenbloom, has beyond Rosenbloom's wildest dreams. It has become the definitive jazz event of the Winter season, offering a "state of the union" for jazz and its many stylistic camps from hot jazz to Latin jazz to avant-garde to straight-ahead, post-bop, jazz-funk, fusion, hypermodern through-composed music and more. Hardcore fans, industry members, critics and novice listeners alike get a chance to sample virtually every flavor the jazz world has to offer. Attendees regularly travel from other states and countries to attend the festival. It's truly a destination event. Many in the industry see it as jazz's answer to SXSW.
2018 CONFIRMED WINTER JAZZFEST
PARTICIPATING VENUES:
The New School Tishman Auditorium –
63 5th Ave, New York, NY 10003
The New School Johnson Auditorium –
66 W 12th St, New York, NY 10011
(le) poisson rouge – 158 Bleecker St, New York, NY 10012
Subculture – 45 Bleecker St, New York, NY 10012
The Bitter End – 147 Bleecker Street New York, NY 10012
Zinc Bar – 82 West 3rd Street New York, NY 10012
Bowery Ballroom – 6 Delancey St, New York, NY 10002
nublu – 151 Avenue C, New York, NY 10009
SOB's – 204 Varick St, New York, NY 10014
FOLLOW US FOR UPDATES:
Website: winterjazzfest.com
Twitter: twitter.com/NYCWJF
Facebook: facebook.com/WinterJazzfest
Instagram: instagram.com/nycwjf
Fully Altered Media