ConFunkShun – 45th Anniversary LIVE at Dimitriou's Jazz Alley | Oct. 18th-21st, 2018
by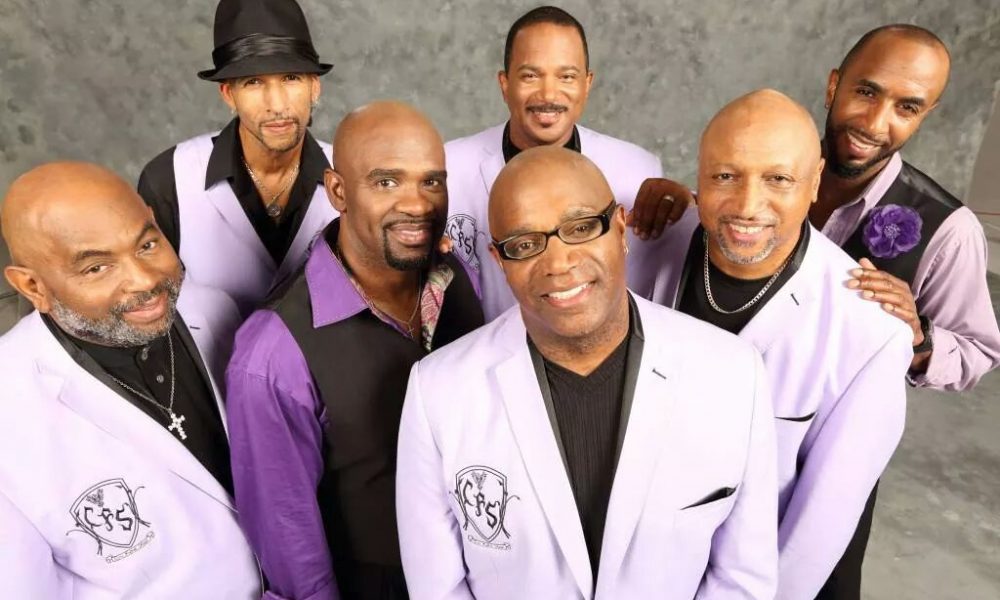 ConFunkShun – 45th Anniversary
October 18 – 21, 2018
FROM: The Pacific Jazz Institute at Dimitriou's Jazz Alley
2033 6th Avenue, Seattle, WA, 98121
SHOW ADMISSION: $42.50 (includes $6.00 service fee)
The Pacific Jazz Institute at Dimitriou's Jazz Alley welcomes legendary funk band ConFunkShun for four nights and six shows. Show times Thursday and Sunday at 7:30pm. Show times Friday and Saturday at 7:30pm and 9:30pm. Doors open at 6:00pm Thursday and 5:30pm Friday – Sunday.
After four sold-out shows at Yoshi's in Oakland, CA, ConFunkShun is still on-the-go celebrating their 45th Anniversary as one of the top R&B and Funk bands in America. With six-part vocal harmonies, stellar horn arrangements, and clav-guitar grooves, this group reached new heights in the world of funk; especially between 1977-86 where they charted four Gold albums and one Platinum album with numerous hit singles along the way.
The younger generation may be familiar with their tunes as numerous R&B and rap artists including Lil Wayne, Drake, Busta Rhymes, and 2nd II None sampled them. Among their most popularly sampled songs are "Love's Train" (1982), "Honey Wild" (1980), "All Up to You" (1980), and others that were chart topping during their prime.
All this time, members such as Felton Pilate and Michael Cooper have had prolific careers outside of the band as producers and solo artists. Pilate was MC Hammer's in-house record producer and songwriter and Cooper had a widely successful solo career with the release of his album Love is Such a Funny Thing in 1987. Pilate, Cooper, and co-founder Karl Fuller are the three original members that continue to tour as ConFunkShun.
In 2014, the band received a Lifetime Achievement Award from the National R&B Music Society. The next year, they released their twelfth studio album, More Than Love, their first studio album in almost 30 years. Two years later, in 2017, the band celebrated their 45th anniversary as a band. They continue to sell out venues and are still as vivacious as ever.
The group's history spans back to Vallejo, CA with founding members Louis A McCall Sr. and Michael Cooper leading the band titled Project Soul. A couple years later, Cedric Marti, Danny "Sweet Man" Thomas, Karl Fuller, Paul "Maceo" Harrell, and Felton Pilate joined the group adopted the name Con Funk Shun while relocating to Memphis, Tennessee where they were hired to back up The Soul Children. Shortly after, they were signed to Fretone Records where they released their debut album, Organized Con Funk Shun, in 1974. www.confunkshunusa.com
Upcoming Shows
Christian Sands Oct 22
Alice Smith Duo Oct 23 – 24
Gerald Albright with Special Guest Saline Albright Oct 25 – 28