Toni Braxton's "As Long As I Live" Tour is Coming to Agua Caliente Casino Resort Spa on March 1st, 2019
by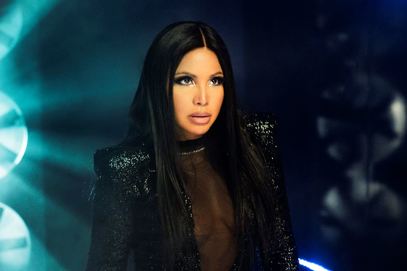 TONI BRAXTON TAKES HER 'AS LONG AS I LIVE TOUR' ON THE ROAD IN SUPPORT OF HER SEX & CIGARETTES ALBUM WITH A STOP AT THE SHOW AT AGUA CALIENTE CASINO RESORT SPA ON MARCH 1, 2019
Tickets on sale Friday, November 9 at 10 a.m.
Rancho Mirage, Calif. (October 22, 2018) – Seven-time Grammy winner Toni Braxton will be taking her "As Long As I Live" tour on the road in support of her current Sex & Cigarettes album with a stop at The Show at Agua Caliente Casino Resort Spa on Friday, March 1 at 8 p.m.
Toni's Sex & Cigarettes album entered the charts in the Top 5 and the "As Long As I Live" single was No. 1 on the charts for nine weeks. Toni will be performing all her No. 1 hits on this tour.
Toni also stars in her fourth Lifetime movie, Everyday is Christmas, which premieres November 24 at 8 p.m. Toni will be on Dr. Phil on November 8 and is taping the Steve Harvey show on November 15.
About Toni Braxton:
The distinctive, sultry vocals of seven-time Grammy Award-winning recording artist Toni Braxton, singer, songwriter, record producer, actress and philanthropist, have been celebrated internationally ever since she was first introduced to the world by Babyface and L.A. Reid in 1992. Her self-titled debut album released the next year was a 10 million-selling phenomenon that generated Toni's first Grammys in 1994, for Best New Artist and Best Female R&B Vocal ("Another Sad Love Song"). The album's longevity led Toni to win her second Best Female R&B Vocal Grammy the following year (for "Breathe Again"). Her second album, Secrets arrived in '96, and history repeated itself with 15 million worldwide sales. At the Grammy Awards® in 1997, Toni became only the second woman in history (beside Dionne Warwick) to win Best Female Pop Vocal ("Unbreak My Heart") and Best Female R&B Vocal ("You're Makin' Me High") in the same year. She returned to the Grammy podium in 2001, to claim another Best Female R&B Vocal award ("He Wasn't Man Enough," from the double-platinum album The Heat). In 2015, Toni won a Grammy for "Best R&B Album," for Love, Marriage & Divorce duet outing with Kenny "Babyface" Edmonds.
Into the millennium, Toni blossomed into an acting career with Broadway musical roles in "Beauty and the Beast," "Aida," and "After Midnight" and a dramatic turn in the Lifetime movies Twist of Faith, Unbreak My Heart (based on her novel,) and Faith Under Fire. She and her sisters currently enjoy huge success in "Braxton Family Values," one of WE TV's flagship reality series, returning for its sixth season. Raising her two sons Denim and Diezel, Toni balances her career demands with the high priorities of family, health, public service, and charity work, particularly on behalf of the two diseases that have impacted her family directly: She is living with Lupus and her youngest child is living with Autism. Early detection and intervention has helped both Braxtons to be role models on how to live normal lives with these conditions. Toni is also a proud spokesperson for Autism Speaks and an Ambassador to the UN.
Show Information:
Date: March 1, 2019, 8 p.m.
Location: The Show at Agua Caliente Casino Resort Spa, 32-250 Bob Hope Drive in Rancho Mirage
Purchase tickets:
Prices: $55-$85, based on seat location.
www.HotWaterCasino.com; (800) 585-3737
Scoop Marketing