The 1st Annual Dymally International Jazz & Arts Festival | April 27th, 2019
by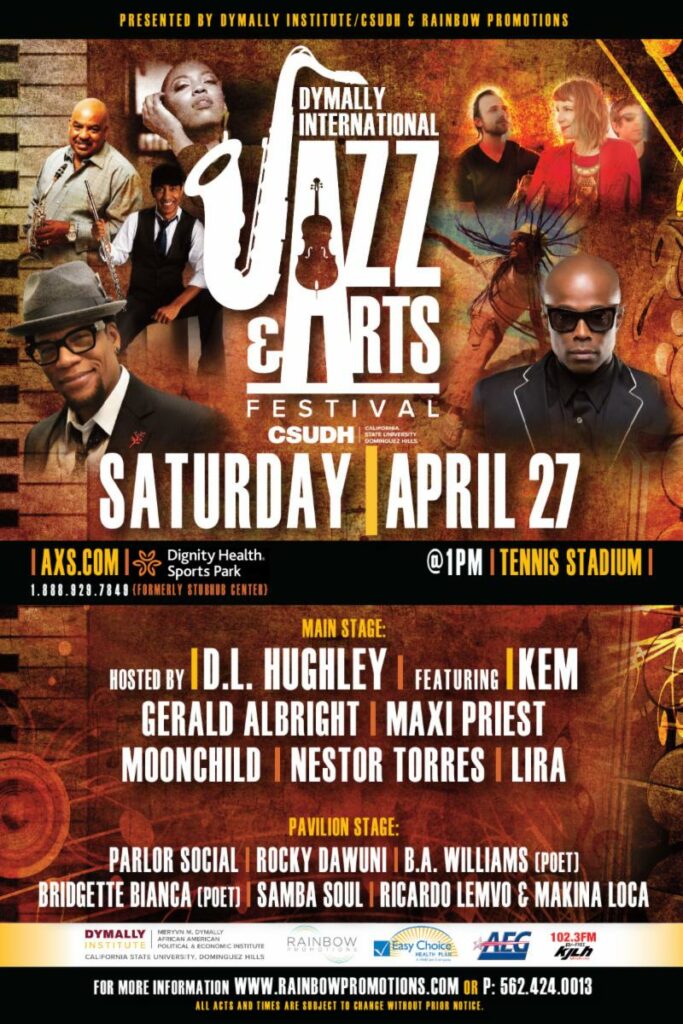 The Inaugural Dymally International Jazz & Arts Festival!
Saturday, April 27th
Enjoy premier International Jazz acts on 2 stages and a world-class arts pavilion featuring fine art in a gallery setting!
Come experience an eclectic mix of Jazz, Art, Spoken Word, Vendors, International and Local artists together to benefit the Mervyn M. Dymally African American Political & Economic Institute.
To get your tickets now CLICK HERE
For more information or to purchase Premier VIP seating, please call:
(562) 424-0013