41st Annual Playboy Jazz Festival | June 8th-9th, 2019
by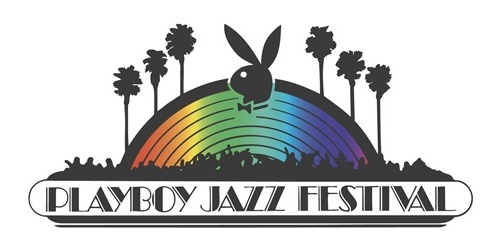 LOS ANGELES PHILHARMONIC ASSOCIATION TO PRESENT 2019 PLAYBOY JAZZ FESTIVAL
Celebrated Festival Marks 41st Year
41st Annual Playboy Jazz Festival June 8-9, 2019, at the Hollywood Bowl Hosted by George Lopez
COMPLETE LINE-UP (Updated Feb 5th, 2-19): Artists Scheduled to Perform include Kool & The Gang, Boz Scaggs, Béla Fleck and The Flecktones, The Maceo Parker Big Band, Terence Blanchard Featuring The E-Collective, The Cookers, Angélique Kidjo, Dirty Dozen Brass Band, Benny Golson's 90th Birthday Quartet, The Family Stone, Sheila E., Terrace Martin, Sona Jobarteh and More
Tickets on sale Tuesday, March 5, 2019
Los Angeles, CA (January 8, 2019) – For the sixth year in a row, the Los Angeles Philharmonic Association will present the annual Playboy Jazz Festival at the Hollywood Bowl. In an extraordinary and eclectic line-up, performers already scheduled to appear, June 8-9, 2019, include world music diva Angélique Kidjo, blues and jazz rocker Boz Scaggs, pioneering jazz/funk/soul saxophonist Maceo Parker and his Big Band, crowd-pleasing singer and percussionist Sheila E., banjo master and bluegrass crossovers Béla Fleck and The Flecktones, Cuban pianist Harold López-Nussa, West African griot and kora player Sona Jobarteh and the legendary saxophonist Benny Golson's 90th Birthday Quartet.
A full line-up of talent will be announced February 5 in tandem with the schedule for the complete Hollywood Bowl Summer 2019 season. George Lopez will once again host the event, marking the seventh year of his involvement with the Festival.
Series subscription-holders will be sent their order forms today, January 8, 2019, with single tickets going on-sale March 5, 2019.
For more information on the 2019 Playboy Jazz Festival, please visit hollywoodbowl.com/playboyjazz.
The Playboy Jazz Festival is produced for the Los Angeles Philharmonic by FestivalWest, Inc.
About the Hollywood Bowl
One of the largest natural amphitheaters in the world, with a seating capacity of nearly 18,000, the Hollywood Bowl has been the summer home of the Los Angeles Philharmonic since its official opening in 1922 and plays host to the finest artists from all genres of music, offering something for everyone. It remains one of the best deals anywhere in Los Angeles; to this day, $1 buys a seat at the top of the Bowl for many classical and jazz performances. In February 2018, the Hollywood Bowl was named Best Major Outdoor Concert Venue for the 14th year in a row at the 29th Annual Pollstar Awards and was awarded the Top Amphitheater prize at the 2018 Billboard Touring Awards. For millions of music lovers across Southern California, the Hollywood Bowl is synonymous with summer.
http://www.hollywoodbowl.com