The 57th Annual Fiesta Jazz Festival (FREE) | April 26th-27th, 2019
by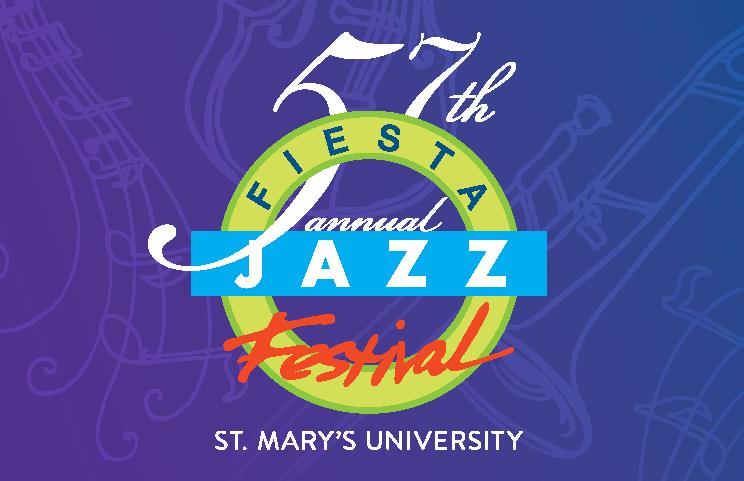 Jazz Great Rufus Reid Headlines 57th Fiesta Jazz Festival
Rufus Reid, composer and premiere bassist on the international jazz scene, and his quartet will headline the free Fiesta Jazz Festival at St. Mary's University.
SAN ANTONIO, TEXAS (PRWEB) APRIL 18, 2019 – Rufus Reid, composer and premiere bassist on the international jazz scene, and his quartet from New York City will headline the 57th annual Fiesta Jazz Festival, Friday, April 26, and Saturday, April 27, at St. Mary's University.
Enjoy national, regional and local musicians at this free Fiesta event, one of the oldest jazz festivals in Texas. It is sponsored by the St. Mary's University Music Department and a grant from the John L. Santikos Charitable Foundation of the San Antonio Area Foundation.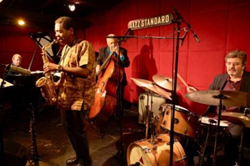 Twice nominated for Grammy awards, Reid brings to the festival an extensive jazz background and a discography that reads like a Who's Who in jazz. He has shared musical moments with the likes of Gene Ammons, Kenny Dorham, Eddie Harris and many more. The video above contains a sample of Reid's music from another performance.
In addition to Reid on bass, the quartet also features Steve Allee on piano, Duduka Da Fonseca on drums and Yosvany Terry on saxophones, who was Grammy-nominated for his Latin jazz album New Throned King.
From 1990 to 2001, Reid co-led a quintet with Akira Tana, releasing five CDs. Reid's more recent foray into composing earned him the Charlie Parker Jazz Composition Award for Skies Over Emilia. His 1974 book, The Evolving Bassist, continues to be recognized as the industry standard for the definitive bass method.
Schedule of events for Friday, April 26 – St. Mary's University, One Camino Santa Maria, Pecan Grove
1-6 p.m.: University Jazz Invitational featuring university and college jazz ensembles
6-10 p.m.: Fiesta World Class Jazz Concert
6 p.m.: Vocalist Wednesday Ball
7 p.m.: The Bill King Quartet featuring Joey Colarusso
8:30 p.m.: The Rufus Reid Quartet
On Saturday, the Fiesta Jazz Band Festival will take place on campus from 8 a.m. to 6 p.m. in the University Center and Treadaway Recital Hall. More than 30 Texas middle and high school jazz ensembles will take the stage in front of a panel of jazz educators, who critique the ensembles and award trophies for outstanding performances.
Reid will hold a jazz clinic at noon in the University Center. The Jazz Orchestra of San Antonio will perform at 5 p.m.
All Fiesta Jazz Festival events are free and open to the public. Parking is also free. Food and drink will be available for purchase. Contact jazzfest(at)stmarytx(dot)edu or 210-436-3421 for more information.
St. Mary's University, founded in 1852, is the first institution of higher learning in San Antonio and the oldest Catholic university in the Southwest. It offers 75 programs, including doctoral and law programs, and has a diverse student population of about 3,650 of all faiths and backgrounds. Its vision, as a Catholic and Marianist liberal arts institution, is to become one of the finest private universities in the region, a gateway for graduates to professional lives as ethical leaders in Texas, the nation and the world.