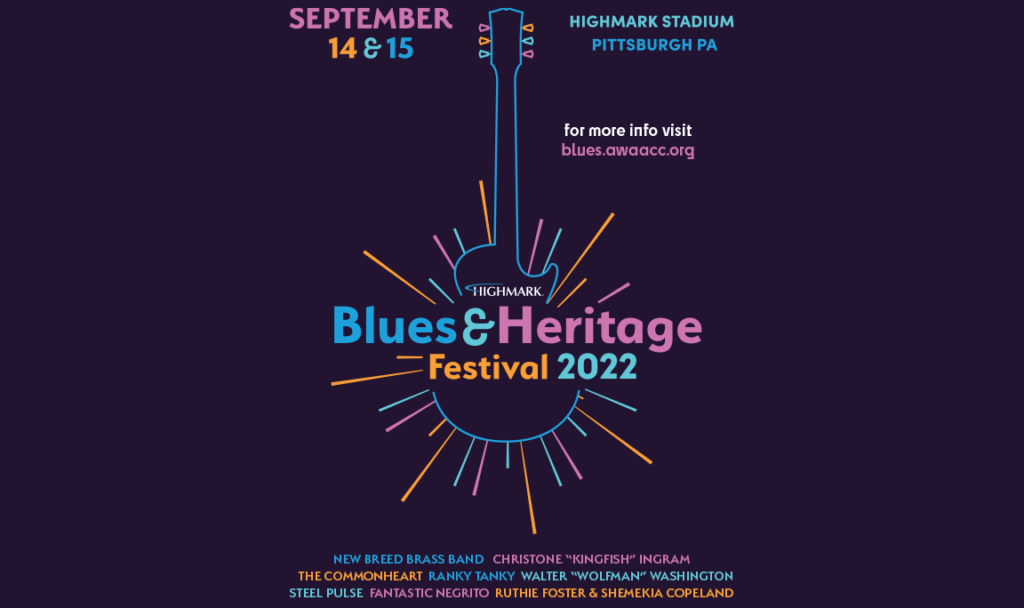 The World May Be Empty without the Blues, but the Highmark Blues
& Heritage Festival Is Full of Tradition and
Seasoned with Sounds That Touch the World

PITTSBURGH, PA, August 30, 2022 – "The blues help you to get out of the bed in the morning. You get up knowing you ain't alone. There's something else out there in the world. Something's been added by that song. This be an empty world without the blues. I take that emptiness and try and fill it up with something." So, says Ma Rainey in August Wilson's renowned play, Ma Rainey's Black Bottom.