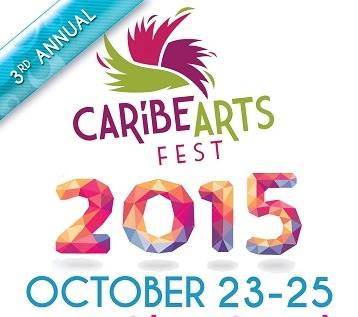 3RD ANNUAL CARIBE ARTS FEST CELEBRATES MAJOR ART BY MINORITY ARTISTS.

The Little Haiti Culture Complex, located in Miami, Florida is scheduled to host the 3rd Annual Caribe Arts Fest that celebrates art, music, food, film and other culture as expressed through artistic expression from the US, Latin America and Caribbean regions between October 23 – 25, 2015.

Miami, Fl. (September 28, 2015) – Art and culture take center stage at the 3rd annual Caribe Arts Fest to be held at the Little Haiti Cultural Complex in Miami. A celebration of the artistic essence of the Americas and the Caribbean, the 3 day event, created by American Art Initiative, is positioned to help artists, aspiring and established, entertain South Florida visitors and residents through art exhibits, independent films, musical and poetic performers, plus educational workshops.