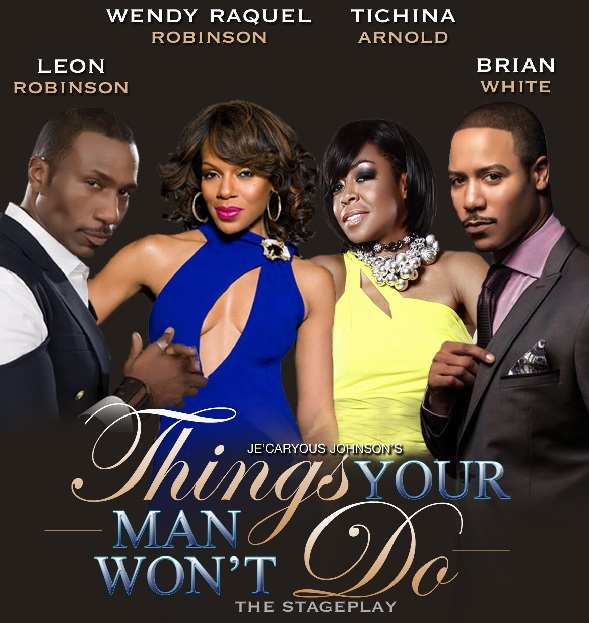 AWARD WINNING WRITER, DIRECTOR
& PRODUCER JE'CARYOUS JOHNSON
PREMIERES HIS LATEST HIT STAGEPLAY
"THINGS YOUR MAN WON'T DO"
STARRING HOLLYWOOD HITMAKERS
TICHINA ARNOLD, LEON,
WENDY RAQUEL ROBINSON & BRIAN WHITE
Limited Engagement Tour Kicks Off
February 27th in Detroit, MI

Los Angeles, CA – February 3, 2014 -From ABC's The Bachelor and Bravo's Millionaire Matchmaker to WE TV's Marriage Boot Camp and Bravo's newest hit show Friends to Lovers?, men and women everywhere are looking for that one person who can supply their every need – sexually, spiritually and socially. Whether through a TV show, a movie or even Dr. Phil, men and women are seeking answers to help heal their current relationship woes. Now, the latest comedic drama to hit stages across the country gives men and women from coast to coast a look at the love they may be longing for through the lens of other people lives. JE'CARYOUS JOHNSON'S "THINGS YOUR MAN WON'T DO," is the most recent production penned from the hands of critically acclaimed, Award-winning writer, producer and director Je'Caryous Johnson.