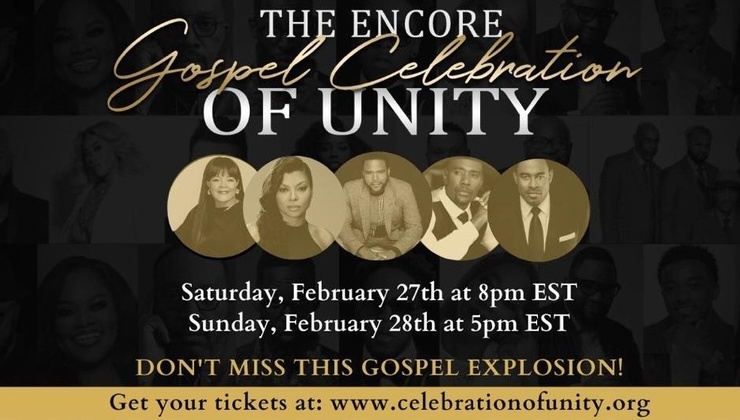 The World's Biggest Encore Gospel Celebration of Unity Virtual Concert

It took a Herculean effort from OCTET Productions and Terk Entertainment to create this star-studded concert. The line-up is incredible: Special presenter Taraji P. Henson, your host is Anthony Anderson and many more surprises including 18 performers

MERIDIAN, Miss. – Feb. 20, 2021 – PRLog — The dynamic gospel extravaganza premieres on February 27th at 8 PM EST and will be available for streaming until March 1st at 12:00 AM. The Encore Gospel Celebration of Unity Concert boasts 18 of the top Gospel artists in the world.