Reggae Night XVI Feat. Ziggy Marley at the Hollywood Bowl | June 18th, 2017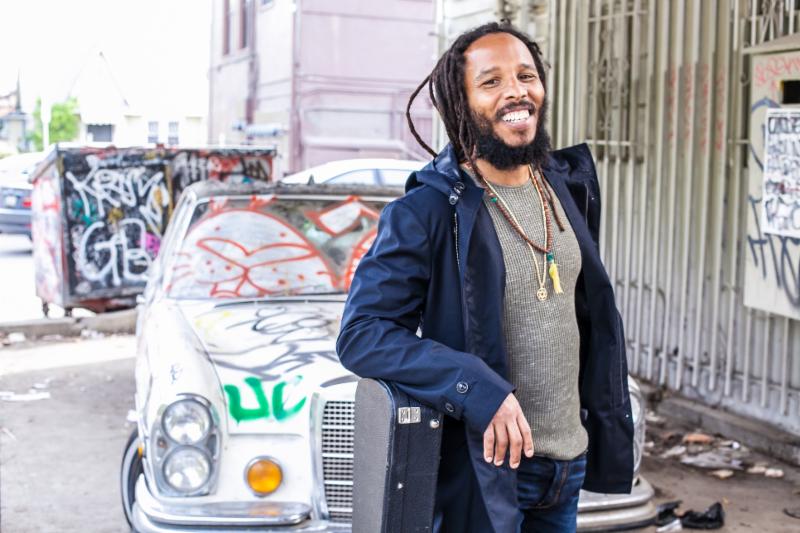 REGGAE NIGHT XVI AT THE HOLLYWOOD BOWL FEATURES ZIGGY MARLEY PERFORMING FOR THE FIRST TIME EVER WITH ORCHESTRA AND LEGENDARY U.K. SKA BAND THE SPECIALS
Keith & Tex with The Steady 45s open
KCRW's Aaron Byrd hosts
Sunday, June 18, at 7:00 p.m.
The 2017 edition of KCRW's World Festival at the Hollywood Bowl launches on Sunday, June 18, at 7:00 p.m. with Reggae Night XVI featuring seven-time Grammy®-winner Ziggy Marley. Returning to the Bowl for his orchestral debut, Ziggy joins the Hollywood Bowl Orchestra led by Principal Conductor Thomas Wilkins, playing an unforgettable set of his and his father Bob Marley's music.
Legendary ska band The Specials deliver the inspired musical anarchy between punk and reggae in a rousing, high-energy performance, forty years after first forming in the U.K.
Jamaican rocksteady duo Keith & Tex with The Steady 45s perform the opening set, and KCRW's Aaron Byrd hosts the evening.
DETAILS:
Ziggy Marley
Hollywood Bowl Orchestra
Thomas Wilkins, conductor
The Specials
Keith & Tex with The Steady 45s
KCRW's Aaron Byrd, host
Sunday, June 18, at 7:00 p.m.
HOLLYWOOD BOWL
2301 N. Highland Avenue, Los Angeles, CA 90068
Tickets for the Hollywood Bowl 2017 summer season are currently available at HollywoodBowl.com, or via credit card phone order at 323.850.2000, and in person at the Hollywood Bowl Box Office.
CONTACTS:
Sophie Jefferies, [email protected], 213.972.3422
Laura B. Cohen, [email protected], 310.867.3897
For more information, visit:
http://www.hollywoodbowl.com/tickets/reggae-night-xvi-ziggy-marley-orchestra-specials/2017-06-18
About the Hollywood Bowl
One of the largest natural amphitheaters in the world, with a seating capacity of nearly 18,000, the Hollywood Bowl has been the summer home of the Los Angeles Philharmonic since its official opening in 1922, and plays host to the finest artists from all genres of music. It remains one of the best deals anywhere in Los Angeles; to this day, $1 buys a seat at the top of the Bowl for many classical and jazz offerings. The venue offers something for everyone. In February 2017, the Hollywood Bowl was named Best Major Outdoor Concert Venue for the thirteenth year in a row at the 28th Annual Pollstar Concert Industry Awards. For millions of music lovers across Southern California, the Hollywood Bowl is synonymous with summer.http://www.HollywoodBowl.com