The 3rd Annual Hush Weekend in Washington, D.C. | May 24th-27th, 2018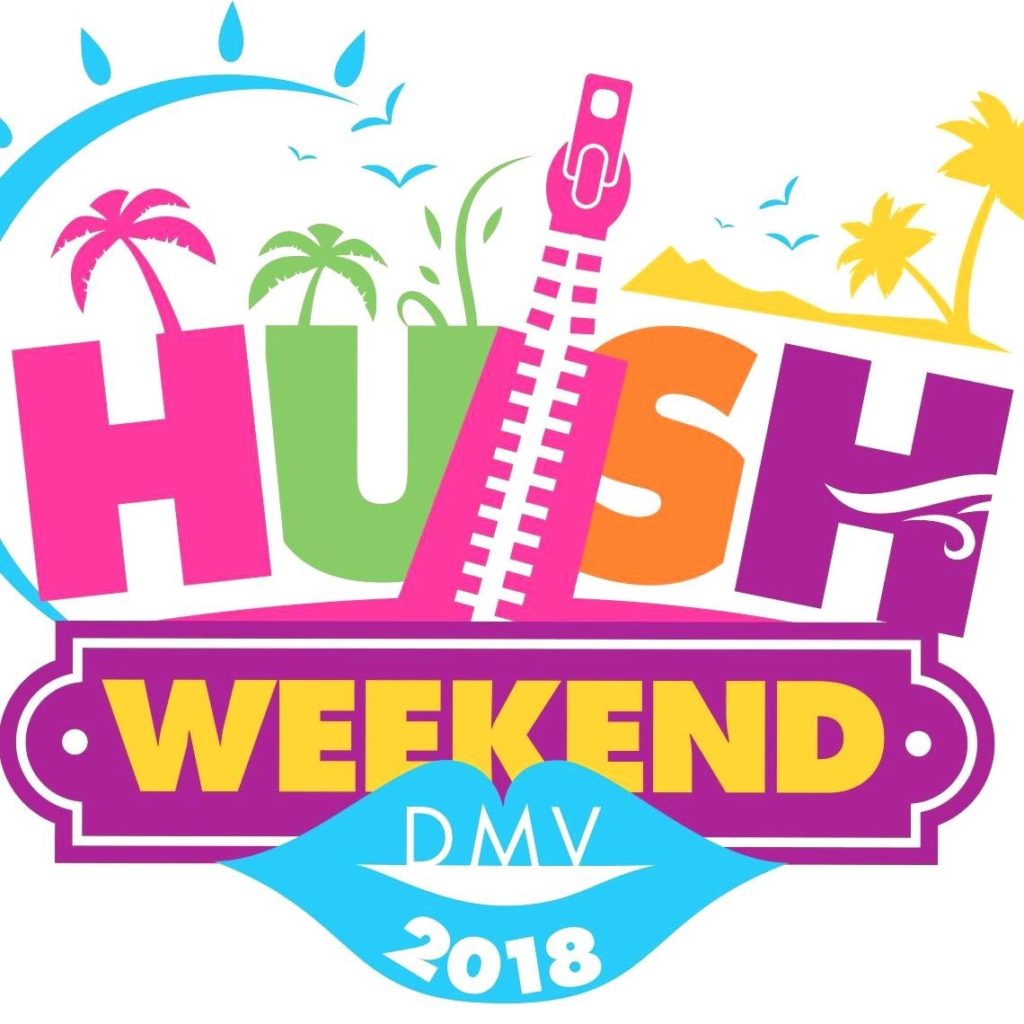 The 3rd Annual Hush Weekend Brings Music, Vibes, Fun and Awareness to Washington, D.C. Memorial Day Weekend
Washington, D.C. – May 1, 2018 (Acclaim PR) — Hush Weekend returns for a 3rd Annual staging over the course of Memorial Day Weekend, May 24-27, 2018. Revelers from far and wide are set to descend upon the Nation's Capital (and greater Metro area) for 5 fun events that span 4 days. Billed as a culturally-infused destination event, Hush Weekend showcases the vibes, energy and attractions of one of the hippest cities in the U.S., Washington, D.C., while entertaining the masses with incredible themed events. This year, Hush Weekend has proudly evolved into a "Party with a Purpose," as they partner with Cupcake for a Cause, an effort spearheaded by Dr. Patrice Holden, to raise funds for Sickle Cell Disease and bring awareness to the painful illness, which primarily impacts people of African descent, including Dr. Holden.
Through her "This Chick's Got Cake," Dr. Holden will be on-site at select events over the Hush Weekend selling her signature, couture cupcakes for charity. Diagnosed with Sickle Cell Disease at just 6 months old, Dr. Holden's health has been a lifelong battle. Bringing awareness to Sickle Disease is additionally very personal to her, as she lost her 16-year old sister, father and grandfather to it. Dr. Holden serves as an advocate for Sickle Cell Disease, using the creative and enjoyable medium of cupcakes. The Hush Weekend team is pleased to provide Dr. Holden with its platform to enlighten patrons. Moreover, Hush Weekend will donate a portion of the weekend's proceeds to "This Chick's Got Cake."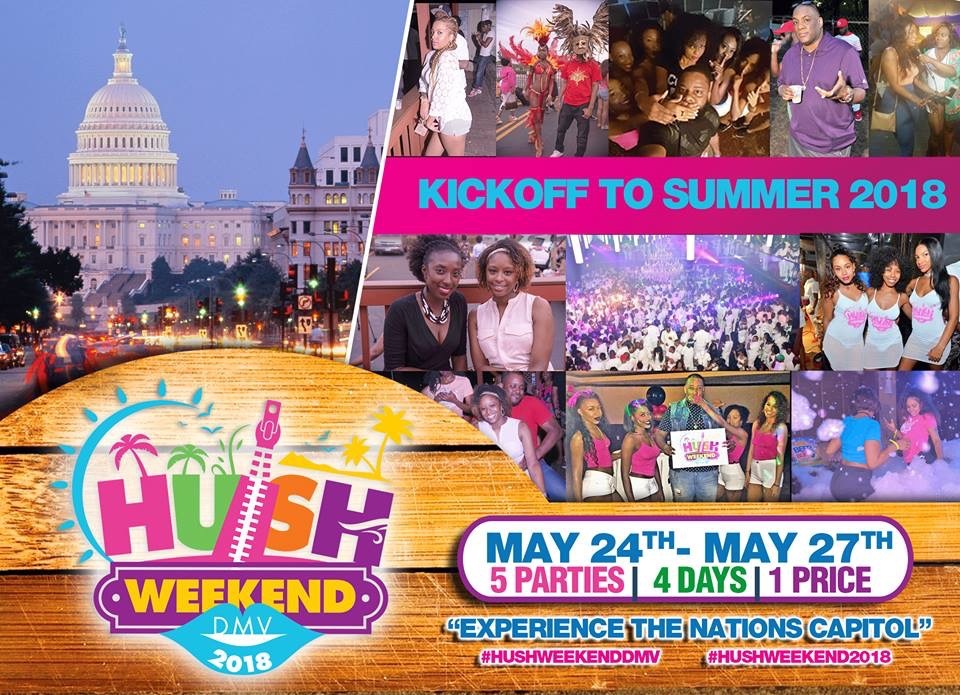 The Hush Weekend team, which consists of numerous promoters and movers and shakers including Dwayne Simpson, Devon Charles, Okeemah Henderson and Romando Green, has joined forces to deliver an awesome line-up of music, culture, fun and more for partygoers. With a medley of Caribbean, African and American driven events, "Hushers" are set to experience The Rooftop Launch Party at the swank suburban hot spot Society Lounge (Silver Spring, MD corridor) on Thursday, May 24; We All Love 80's and 90's in the heart of the city at Umaya (Washington, D.C.) on Friday, May 25; All White Party at the sexy and hip Kaldi's Social House (Silver Spring, MD); H20 Water Paint Soca Cooler Party at H20 Water Park (Bowie, MD); and Glow Foam Party (Secret Location).
Adding to the excitement and allure of Hush Weekend are the stellar DJs, which will provide high powered music and performances. Diverse DJs, who are fundamental to the Hush Weekend experience include DJ Trini, DJ Trigga, DJ Prince Royal, DJ Bimshire, DJ Curry, Kilo Vibes, DJ Gemini, Fyah Oats and more. As if Hush Weekend couldn't get hotter, We Love the 80's and 90's will feature host, popular artist Double X "Flexx" of supergroup TOK, 90's era-defining sound of Dancehall. Double X is currently blazing a trail with his monster hit "Tic Toc" on the "Chiney Pill Riddim." And for the very first time in D.C., soca giant Pternsky is set to light up Saturday's All White Party. Much to his credit, Pternsky is winning with fete favorites like "Non Stop," "Enjoy Yourself" and "Bubble," among others.
Hush Weekend promises unprecedented entertainment and the ultimate kick off to summer. Whether one is traveling or staying local to soak in the festivites, there will be no disappointment. Hush Weekend tickets are going fast! Tickets are available online at http:/www.hushweekend.com, Down Town Locker Room (DTLR, DC/MD locations) and via Hush Weekend Ambassadors.
Acclaim PR