The 38th Annual Orange County Black History Parade and Cultural Faire | Feb. 3rd, 2018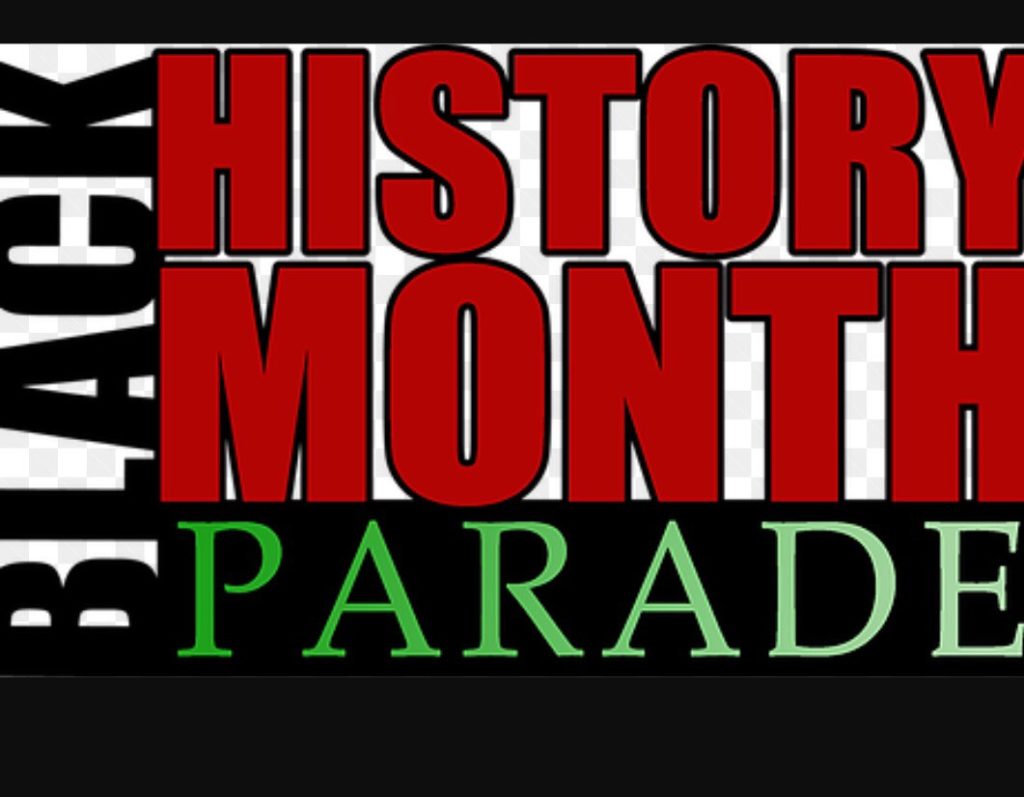 THE ORANGE COUNTY BLACK HISTORY PARADE & CULTURAL FAIRE
Appearances by ABC7 News Team Leslie Sykes and Phillip Palmer,
KTTV Fox 11 Christine Devine, TMZ & Host of Raq Rants Raquel Harper
It's the 38th Annual Orange County Black History Parade & Cultural Faire with great food, entertainment, vendors, celebrities, college faire and more!
WHAT: The 38th Annual Orange County Black History Parade & Cultural Faire
WHEN: Saturday, February 3, 2018 / 9am-4pm
LOCATION:
-Parade Route: Begins at Vermont Ave. & Anaheim Blvd. to East Center St.
***FREE SEATS ALONG THE PARADE RSVP YOUR GROUP OF 25 OR MORE: [email protected]
(prizes given away in these sections)
-Cultural Faire: Centre City Anaheim /
201 W. Center Street Promenade, Anaheim, CA 92805
INFO: http://oc-hc.org/
January 29, 2018, Anaheim, CA.: For over 37 years, the Orange County Heritage Council (OCHC) has produced the most celebrated Black History Month event of all times; the Annual Black History Parade and Cultural Faire. Now in its' 38th year, the pomp and circumstance continues on Saturday, February 3rd, 2018 from 9am-4pm with Grand Marshalls ABC7 Morning Anchor Team Leslie Sykes and Phillip Palmer!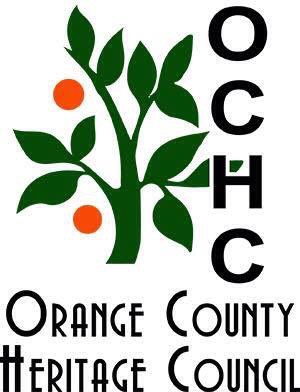 Under the leadership of Shedrick Collins, President and Steering Committee Chair of OCHC, the goal is to consistently bring the culture and achievements of black history to the forefront through music, food, celebrities and of course the parade which brings out communities in the thousands.
"The primary goal of OCHC is to provide cultural awareness and to promote historical contributions of black people in Orange County communities. The Black History Parade and Cultural Faire is THE perfect opportunity to create a synergy of education, leadership, cultural awareness, political and faith-based representatives, family, unity, rich entertainment, celebrities and food," states Collins.
The 38th Annual Black History Parade and Cultural Faire begins with the parade promptly at 10 a.m.. For information on the parade route please visit OCHC website.
THE PARADE
GRAND MARSHALLS: OCHC is honored to have ABC7 Morning Anchor Team Leslie Sykes and Phillip Palmer as the 2018 OC Black History Parade Grand Marshalls. Sykes and Palmer will lead the parade through the City of Anaheim.
SECTION MARSHALLS: KTTV Fox 11 News Christine Devine
and TMZ / Host of Raq Rants Raquel Harper
PARADE HOSTS: Tyrone Dubois – R&B Historian / talent on TV One "Unsung" and air personality on The Sheryl Underwood Radio Show "TimelessTraxx" AND Miss Cypress 2018 OC / Model / Actress Ashley Nicole
TALENTS:
JAZMINE GRAHAM: Miss Black California USA 2018
Jazmine is a rising International R&B/Pop solo recording artist with a passion for maintaining artistic integrity as a musical entertainer, model, and philanthropist. She is currently attending the Southern California nationally ranked evangelical Christian college, Biola University, where she is studying Sociology and Psychology and plans to obtain her PhD in this field someday.
Jazmine is committed to serving the homeless community throughout the state of California. She's been a resilient trailblazer and authentic volunteer for the California based non-profit organization The ASHÉ Foundation since she was eleven years old; helping to raise over a half million dollars in monetary and in-kind donations. The foundation is committed to changing the lives of the millions of women and children in African nations who have been orphaned by the devastating effects caused by HIV/AIDS, Wars and Poverty. She's in the early implementation stages of developing her own non-profit organization called "Diamonds Shine Bright" Foundation. Her foundation primary focus will be educating, illuminating and elevating young female diamond in the roughs to be strong positive leaders in their communities and the world.
Jazmine has competed for the title of Miss California USA 2017 and 2018 held in Long Beach, CA. This year alone she has competed for additional regional USA pageants under the Miss USA/Universe system and placed Top 10 for Miss Santa Monica USA 2017 receiving "Best Philanthropy" Award, Top 10 for Miss North Hollywood USA 2017, receiving "Best Entrepreneur" Award, Top 10 for Miss Malibu/Beverly Hills USA 2017 and 3rd Runner Up for Miss Lag
FREDIA "The Cheetah" GIBBS, is the 1st African American Female Kickboxing Champion, earning the name "The Most Dangerous Woman in the World. Get ready for the movie
KAMIL MCFADDEN: Kamil is currently working on the 2018 Marvel Rising: Secret Warriors (TV Series) and plays Elijah Bradley / Patriot (voice). Marvel Rising: Secret Warriors will launch first as a series of six four-minute digital shorts, with the full film coming to the screen in 2018. He is also a series regular on the Disney show K.C Undercover and his TV family presented at the Radio Disney Music Awards. He plays Ernie Cooper brother of Zendaya on the hit show. He has been in feature film Grown Ups 2 and the voice of Claude in the family animated feature film Rise of the Guardian. He has been seen on Nickelodeon's AwesomenessTV and TV Series House of Pain.
MARYAM MYIKA DAY:
Maryam Myika Day is an actress, writer, and Telly Award winning producer. She most recently appearing in a supporting role in the feature film, "SMARTASS" starring Joey King of FX's Fargo currently airing on iTunes, and penned the untold story of Tammi Terrell in the upcoming biopic MOUNTAIN HIGH starring Kat Graham of Vampire Diaries and All Eyez On Me.
AKINYELE CALDWELL: Akinyele is 11 years old and mostly recently was seen as Bobby on Jimmy Kimmel Live and as LaBouncy Ball on Fox Sports. . Next up, he will be seen in Disney's Magic Camp movie as AC Brown Hero Heart. He has also appeared on: Marlon, Teachers, Fantasies, Pure Genius, Code Black, and Insecure. He will also appear in the upcoming feature films: I Hate Kids and Where's The Money.
Adding to the parade experience are over 10 bands from all over Southern California to include the Banning Pilots Marching Band; The Crenshaw Rams Youth Football and Cheer Organization that participates in the Crenshaw Rams Youth Football and the Snoop Youth Football League, to name a few.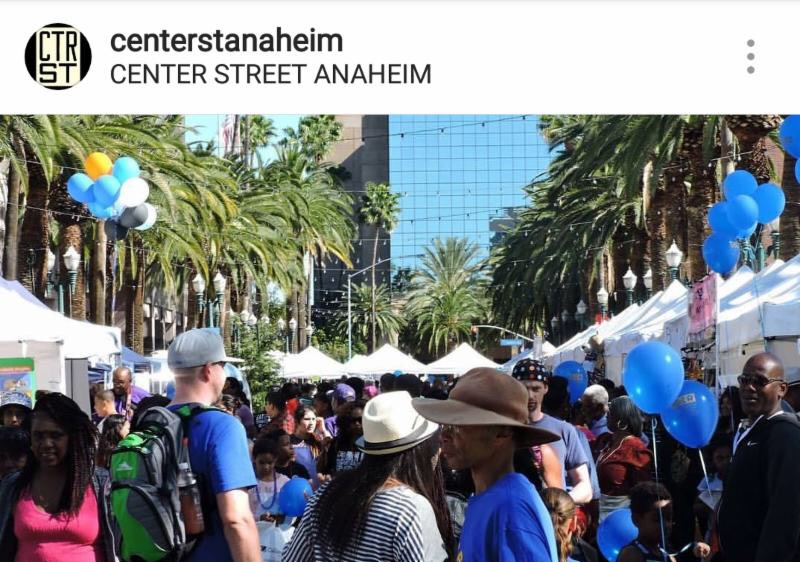 The excitement will continue with 501st Legion; "The World's Definitive Imperial Star Wars endorsed by Disney and Lucasfilm Ltd.
Officials representing surrounding communities of Orange County will be out to meet and to speak to all that attend as well as The Orange County Sheriff Department, The Orange County Police Department, Anaheim Public Utilities, Anaheim Fire & Rescue, and The US Marine Corp & Army.
Disneyland Ambassador Alexa Garcia will be in the parade and culture faire.
Organizations such as the 100 Black Men, Nu Tau Lambda Chapter – Alpha Phi Alpha, The National Coalition of 100 Black Women, numerous churches and faith-based organizations, Santa Ana Black Historical Society, Thurgood Marshall Bar Association, and a whole lot more!
Attendees are encouraged to arrive early to navigate around street closures, find parking, claim their favorite viewing spots along the parade route, and bring a portable chair to get a prime viewing spot.
Please note: The following streets will be closed for the parade generally from 10 a.m. until 12p.m.- Anaheim Blvd. between Lincoln Ave. and Vermont St. Motorist are advised to use caution while driving through the area.
GROUPS OF 25 are encouraged to RSVP pre-selected seats in areas along the parade route. Individuals in these areas will participate in various prize giveaways including tickets to concerts, festivals, Disneyland, various fast chain restaurants such as In & Out Burgers, movie passes and more. TO RSVP, email: [email protected]
CULTURAL FAIRE
The event continues at the cultural faire on Center Street Promenade featuring food vendors, retail and information booths, a Black History Exhibit, a Youth Village (which will include a Youth Art Contest, an Anaheim Public Library Bookmobile, and a Health Village, offering free health screening and important health related information). In addition, there is a college faire where students gain info about attending college.
There are over 50 vendors and live entertainment will take place at center stage.
One of the big features of the faire is THE BUFFALO SOLDER EXPERIENCE presented by The OC Black Chamber of Commerce all day. The event is FREE to attend at the Muzeo Museum and Cultural Center inside the Promenade all day!
We are also pleased to have the LOS ANGELES CHARGERS organization participating in the Cultural Faire. Not only will the team have a spot in the parade, they will also have an area for youngsters to test their quarterback skills!
"This will be a multi-facet day of cultural entertainment that will empower all that attend!" states KimiRhochelle, owner of KRPR Media (an Entertainment PR Firm) Publicist for the OC Black History Parade and Cultural Faire.
Stay updated on all OCHC social sites:
FB: @OrangeCountyHeritageCouncil IG: @orangecountyheritagecouncil TWITTER: @ocblackhistory
ABOUT GRAND MARSHALLS
Leslie Sykes is co-anchor of the ABC7 Morning Show from 4:30 a.m. to 7 a.m., and ABC7 Eyewitness News at 11 a.m. She joined ABC7 in 1994.
Leslie was born in San Diego, California and grew up in Compton. She attended St. Joseph High School and then Spelman College in Atlanta, Georgia, where she majored in English.
Upon graduation Leslie took a job as a general assignment reporter at the Los Angeles Herald Examiner. Leslie completed an internship at KCOP and was a desk assistant at KTTV before landing her first on-air job in Hattiesburg, Mississippi at WDAM. There she reported and anchored three shows a day and produced a newscast. She went on to work at WVUE in New Orleans, Louisiana.
Phillip Palmer is co-anchor of the ABC7 Morning Show from 4:30 a.m. to 7 a.m., and ABC7 Eyewitness News at 11 a.m. He has also served as a general assignment reporter and weekend anchor since joining the station in 1998.
Phillip was born in Lawton, Oklahoma, but his family moved around a lot. In fact, Phillip has lived in Shreveport, Louisiana; Wichita, Kansas; Memphis, Tennessee; Little Rock, Arkansas; Evergreen, Colorado. In his adopted home of West Monroe, Louisiana, Phillip graduated high school in 1981. He graduated from Northeast Louisiana University with a degree in journalism and a minor in radio/TV/film.
Phillip's career also began in West Monroe, where in 1985, he became a sports reporter at KNOE AM/FM radio. He then moved to KAKE in Wichita, Kansas in 1990 as a weekend sports anchor. In 1994, Phillip moved to KCNC in Denver, Colorado as the morning news anchor.
A strong supporter of organ donation, Phillip donated a kidney to his friend, Dale Davis, in March 2007.
ABOUT OCHC: The Orange County Black History Parade and Cultural Faire is organized by the Orange County Heritage Council. a 501(c)(3) nonprofit community organization focused on commemoration of African American contributions to the strength of Orange County, California.
Log onto the event website www.OC-HC.org or OC Black History Parade & Faire, "Like" Orange County Heritage Council on Facebook and follow us @OCBlackHistory on Twitter and Instagram for more details.
KRPR Media