The 12th Annual TD James Moody Jazz Festival | Nov. 3rd-19th, 2023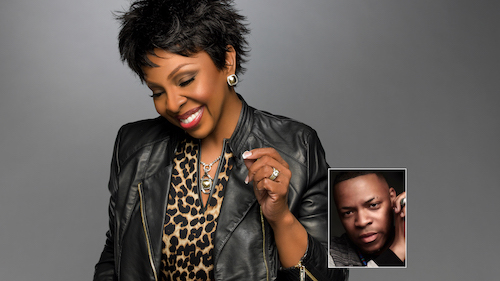 Announcing the 12th Annual TD James Moody Jazz Festival Presented by the New Jersey Performing Arts Center (NJPAC) Nov 3-19, 2023
sponsored by TD Bank
Dee Dee Bridgewater & Bill Charlap (Nov 3)
WBGO Kid's Concert Series / Elio Villafranca Quartet presents
"Standing by The Crossroads" (Nov 4)
Grupo Niche & Héctor Acosta "El Torito" Tropicaliente (Nov 4)
Ranky Tanky with very special guest Ms. Lisa Fischer (Nov 9)
Omara Portuondo (Nov 10)
Take 6 with Hillary-Marie (Nov 11)
Abdullah Ibrahim Trio (Nov 12)
Gladys Knight with Davell Crawford (Nov 12)
Louis Armstrong's Black & Blues (Nov 15)
Jazz Jams (Nov 16)
The Sound of (Black) Music (Nov 16)
NJMEA / All-State Jazz Band and Choir with special guest Stefon Harris (Nov 17)
When You Wish Upon a Star – A Jazz Tribute to 100 Years of Disney (Nov 17)
Dave Grusin: A Life in Music (Nov 17)
Bethany Baptist Church: Cyrus Chestnut (Nov 18)
Dorthaan's Place: Steve Turre Generations Sextet (Nov 19)
12th Annual Sarah Vaughan International Jazz Vocal Competition (Nov 19)
Newark, New Jersey (September 12, 2023) — The New Jersey Performing Arts Center (NJPAC) today announced the line-up of the highly anticipated 12th annual TD James Moody Jazz Festival, running from November 3-19, 2023. This year's program showcases both legendary and emerging artists exploring jazz through the lens of Afrofuturism, Latin music, dance, soul, and more. Presented by way of unique genre-crossing collaborative concerts, this year's program reflects on the amalgamation of jazz both in its musical form as well as in its force for and response to social change. Complete Festival details can be found at NJPAC.org/jazz.
"Jazz is a music that's in constant evolution, continually integrating with other musical forms — Latin music, blues, musical theater — and incorporating them into new sounds," says John Schreiber, NJPAC's President and CEO. "This year's TD James Moody Jazz Festival celebrates all the different ways that jazz has reinvented itself, and reimagined songs and styles from many different genres."
This year's Festival presents vocal powerhouses starting with Dee Dee Bridgewater joined by New Jersey-based pianist Bill Charlap (Nov 3), followed by Lisa Fischer in a special performance with Gullah band Ranky Tanky (Nov 9), the multifaceted Cuban legend Omara Portuondo (Nov 10) on her Farewell Tour, 10-time GRAMMY Award-winning a cappella group Take 6 in a unique pairing with tap dancer Hillary-Marie(Nov 11), Gladys Knight and New Orleans pianist/vocalist Davell Crawford (Nov 12), and the spirit of Newark's own Sarah Vaughan at the 12th annual SASSY Awards (Nov 19). Other highlights include: NEA Jazz Master and South African cultural icon Abdullah Ibrahim making his NJPAC debut in an intimate performance with his Trio (Nov 12); and explorations of jazz's impact on Musical Theater and Film with the production of Sound of (Black) Music reimagining of Rogers & Hammerstein's classic (Nov 16) as well as tribute concerts to prolific film composer Dave Grusin (Nov 17) and to Disney and its iconic tunes from the past 100 years (Nov 17).
"Probably my favorite quote about performing is from Cannonball Adderley: 'I give the audience 50% of what they want to hear, and 50% of what I think they need to hear,' " says NJPAC Jazz Advisor Christian McBride, who helped curate the Festival schedule. "As an artist, I think that's a smart balance — and it's part of how we approach the TD James Moody Festival lineup. Whatever your favorite kind of music is, you'll hear it at some point in this festival — but you'll also hear variations on it, new approaches, maybe a take you hadn't considered before. We're always going to play the music you love, but we're going to offer you a little something more, a new sound, a new artist to get excited about."
For the 12th consecutive year, the Festival is sponsored by TD Bank, which has supported the event since its inauguration, ensuring that the event annually includes free community performances and educational events, as well as mainstage concerts showcasing jazz superstars. "We believe in the power of the arts to connect us all, and TD Bank is proud to continue to sponsor a Festival that offers everyone in New Jersey an opportunity to experience joy, community and inspiration," said Martin Melilli, Market President at TD Bank. "We know that music brings people together, and jazz, in particular, has a way of dissolving boundaries."
Festival events are held in various locations throughout Newark, New Jersey, including NJPAC (1 Center Street), Newark Museum of Art (49 Washington Street), Clement's Place (15 Washington Street), Bethany Baptist Church (275 West Market Street), and NICO (1 Center Street at NJPAC).
Tickets are now on sale. To purchase, contact NJPAC at 1.888.GO.NJPAC / 1.888.466.5722 or visit NJPAC.org/jazz.
About TD Bank, America's Most Convenient Bank®
TD Bank, America's Most Convenient Bank, is one of the 10 largest banks in the U.S., providing more than 8 million customers with a full range of retail, small business and commercial banking products and services at approximately 1,300 convenient locations throughout the Northeast, Mid-Atlantic, Metro D.C., the Carolinas and Florida. In addition, TD Bank and its subsidiaries offer customized private banking and wealth management services through TD Wealth®, and vehicle financing and dealer commercial services through TD Auto Finance.
TD Bank is headquartered in Cherry Hill, N.J. To learn more, visit www.tdbank.com. Find TD Bank on Facebook at www.facebook.com/TDBank and on Twitter at www.twitter.com/TDBank_US. TD Bank, America's Most Convenient Bank, is a member of TD Bank Group and a subsidiary of The Toronto-Dominion Bank of Toronto, Canada, a top 10 financial services company in North America. The Toronto-Dominion Bank trades on the New York and Toronto stock exchanges under the ticker symbol "TD." To learn more, visit www.td.com.
About NJPAC
New Jersey Performing Arts Center (NJPAC), located in downtown Newark, N.J., is America's most diverse performing arts center, and the artistic, cultural, educational and civic center of New Jersey – where great performances and events enhance and transform lives every day. NJPAC brings diverse communities together, providing access to all and showcasing the state's and the world's best artists while acting as a leading catalyst in the revitalization of its home city. Through its extensive Arts Education programs, NJPAC is shaping the next generation of artists and arts enthusiasts. NJPAC has attracted nearly 10 million visitors (including over 1.7 million children) since opening its doors in 1997, and nurtures meaningful and lasting relationships with each of its constituents. NJPAC.org
PROGRAM + TICKETING INFORMATION (subject to change):
Fri 11.03 @ 7:30 p.m. Dee Dee Bridgewater & Bill Charlap
Dee Dee Bridgewater – vocals
Bill Charlap – piano
"There are certain gigs that remind you why you fell in love with jazz in the first place. Vocalist Dee Dee Bridgewater and pianomeister Bill Charlap did just that." – Jazz Weekly
Two of today's biggest voices join forces for one-night only on the NJPAC stage. Legendary jazz singer Dee Dee Bridgewater pairs up with brilliant pianist Bill Charlap (West Orange, New Jersey) in an evening of jazz standards and American classics from the duo's vast repertoire. The New Yorker says: "What binds them together is a love of well-crafted songs and a fierce commitment to authentic performance." This joyful, spontaneous cabaret breathes new life into familiar favorites by Duke Ellington, Cole Porter, Stephen Sondheim and beyond. This is the latest in Bridgewater's Duo series at NJPAC; last year's TD James Moody Festival presented her in a unique collaboration with tap virtuoso Savion Glover.
Tickets: $49.50-$129.50. Location: NJPAC's Victoria Theater.
Sat 11.04 @ 3:00 p.m. WBGO Kid's Concert Series / Elio Villafranca Quartet presents "Standing by The Crossroads"
Elio Villafranca – piano
Vincent Herring – saxophone
Freddie Hendrix – trumpet
Hamish Smith – bass
Domo Branch – drums
Mauricio Herrera – percussion
As part of WBGO Kids Jazz Concert Series, NJPAC welcomes Cuban jazz pianist and composer Elio Villafranca. Performing works off of his latest album Standing at the Crossroads, he speaks about his own life experiences as an artist, growing up in the small town of San Luis, Pinar del Rio, surrounded by Congolese drums, educated in Russian classical music, while falling in love with jazz. Villafranca is a spellbinding pianist who has recorded and performed with master artists such as Pat Martino, Terell Stafford, Billy Hart, Paquito D'Rivera, Eric Alexander, Lewis Nash, David Murray, and Wynton Marsalis. He brings an original musical perspective and is at the forefront of an exciting new generation of musicians. Downbeat states, "Villafranca has emerged as a commanding presence on the jazz scene, not just in the U.S. but throughout the world."
The WBGO Kids Jazz Concert Series brings world-renowned jazz musicians to concert halls and venues throughout New York and New Jersey. These concerts give young listeners the chance to discover the enjoyment of jazz, improvisation, and musical collaboration. With a relaxed, kid-friendly atmosphere, it's the perfect way to introduce your child (or your whole family) to the art of jazz.
Tickets: FREE. Advance reservation required. Adults must be accompanied by at least one child. Location: NJPAC's Victoria Theater.
Sat 11.04 @ 8:00 p.m. Grupo Niche & Héctor Acosta "El Torito" Tropicaliente
Dance the night away with the hot tropical sounds of Grupo Niche and El Torito. Colombian salsa band Grupo Niche has been singing, dancing, and playing around the world for the past four decades, and their live performances are exciting as ever. With their famous anthem "Cali Pachanguero," the two-time GRAMMY® winners know how to get audiences on their feet! Dominican star Héctor Acosta, better known as "El Torito," was the lead singer for Los Toros Band before embarking on an ambitious solo career. His merengue and bachata songs climbed the charts, landing him a Latin GRAMMY® nomination for Best Contemporary Tropical Album.
Tickets: $61.50-$151.50. Location: NJPAC's Prudential Hall.
Thu 11.09 @ 7:30 p.m. Ranky Tanky with very special guest Ms. Lisa Fischer
Charlton Singleton – trumpet & vocals
Clay Ross – guitar & vocals
Kevin Hamilton – bass
Quentin Baxter – drums & percussion
Quiana Parler – vocals
Lisa Fischer – vocals
Get in a Gullah groove with GRAMMY® winning South Carolina band Ranky Tanky. Born of the Gullah culture of the Carolina Coast and Sea Islands, their music is a thrilling collision of traditional spirituals, call and response, folk songs, and playground chants, infused with hot American jazz. Featuring Quentin Baxter (Drums and Percussion), Kevin Hamilton (Bass), Clay Ross (Guitar and Vocals), Charlton Singleton (Trumpet and Vocals) and the phenomenal vocals of lead singer Quiana Parler.
Very special guest Ms. Lisa Fischer was a background singer for four decades with icons like Luther Vandross, The Rolling Stones, Chaka Khan, Tina Turner, Sting, Nine Inch Nails and many more. The 2013 Oscar-winning film Twenty Feet from Stardom altered the course of her musical journey, bringing Lisa's exquisite vocal talents into the spotlight where they belong.
Tickets: $59-$69. Location: NJPAC's Victoria Theater.
Fri 11.10 @ 7:30 p.m. Omara Portuondo
Omara Portuondo – vocals
José Portillo – musical director / piano
Lino Daniel Piquero – bass
Degnis Bofill – percussion
Ramses Rodriguez – drums
NJPAC is honored to present the last living member of the iconic Buena Vista Social Club to its stage for the final time. As part of her international Farewell Tour, Omara Portuondo will share her retrospective of her life in music. Known as the grand dame of classic Cuban song, Omara Portuondo is a true legend. Even in her 90s, she remains a beloved chanteuse and celebrated entertainer, winning the Latin Grammy Lifetime Achievement Award and countless honors. Throughout her storied career, she's performed jazz, Nueva Trova, son Cubano, danzón and boleros, transcending musical and geographical borders while honoring the soul of her beloved Cuba. In her final performances before retirement, don't miss this opportunity to see "The Diva of Buena Vista" live on stage.
Tickets: $59-$69. Location: NJPAC's Victoria Theater.
Sat 11.11 @ 7:30 p.m. Take 6 with Hillary-Marie
Take 6 – vocals
Hillary-Marie – tap dancer
Mark Martin – beatboxer
Marking their debut collaboration, a cappella group Take 6 pushes acoustic music over the edge with tap dancer Hillary-Marie and beatboxer Mark Martin. Together, they explore the limitless acoustic nature of the human body.
Experience the vocal genius of the 10-time GRAMMY Award-winning a cappella group Take 6, the "baddest vocal cats on the planet" (Quincy Jones). Members Claude McKnight, Mark Kibble, Joel Kibble, Dave Thomas, Alvin Chea and Khristian Dentley share their unique take on jazz, pop, soul, gospel, R&B, doo wop and blues.
Special guest Hillary-Marie (New Jersey resident) is an award-winning tap dance artist. Her exhilarating performances bring down the house with a combination of live music, tap dance and body percussion—with a few surprises along the way. Her most recent creation, In The Pocket, premiered at NJPAC in 2022. Hillary-Marie was a Jersey (New) Moves Fellow at NJPAC (2019-2022).
Tickets: $69. Location: Victoria Theater.
Sun 11.12 @ 3:00 p.m. Abdullah Ibrahim Trio
Abdullah Ibrahim – piano
Cleave Guyton – flute, piccolo, saxophone
Noah Jackson – bass, cello
NJPAC is honored to welcome NEA Jazz Master Abdullah Ibrahim, a world-respected master musician and South Africa's most distinguished pianist. Dollar Brand, as he was known, was exposed to a melting pot of influences during his Cape Town childhood: African traditional music, Christian hymns, gospel tunes, spirituals, American jazz, township jive and classical music. Exiled during apartheid, he built a music career around the globe, returning home only after Nelson Mandela's release. Abdullah's thoughtful style of solo piano is on display in his most recent album, Solotude.
Tickets: $59-$69. Location: NJPAC's Victoria Theater.
Sun 11.12 @ 7:00 p.m. Gladys Knight with Davell Crawford
Gladys Knight – vocals
Davell Crawford – vocals and piano
Two great artists come together for a night of soul – the soulful sounds of R&B juxtaposed with the deep, gritty Southern Soul of New Orleans music. Opening the show is singer and pianist Davell Crawford, the "Piano Prince of New Orleans." The former church organist slides easily across modern and classic jazz, R&B, funk, blues, gospel, soul, pop and American folk. His soul-stirring performances are steeped in emotion and brimming with Louisiana flair.
"Midnight Train to Georgia." "I Heard it Through the Grapevine." "If I Were Your Woman." With hit after hit, Gladys Knight is a national treasure, and she's still singing strong. At this concert, the multi-GRAMMY® winner will share songs and stories from her incredible 50+ year career. Very few singers have matched the unassailable artistry of the Empress of Soul, from her early days with the Pips to her solo success.
Tickets: $49.50-$129.50. NJPAC's Prudential Hall.
Wed 11.15 @ 7:00 p.m. Louis Armstrong's Black & Blues
The Newark Museum hosts a special screening of Louis Armstrong's Black & Blues. It's an intimate and revealing look at the world-changing musician, presented through a lens of archival footage and never-before-heard home recordings and personal conversations. This definitive documentary, directed by Sacha Jenkins, honors Armstrong's legacy as a founding father of jazz, one of the first internationally known and beloved stars and a cultural ambassador of the United States. With a life that spanned the shift from the Civil War to the Civil Rights movement, Armstrong became a lightning rod figure in a turbulent era. Co-presented by Louis Armstrong Educational Foundation, Inc
Tickets: FREE. Location: Newark Museum of Art.
Thu 11.16 @ 7:30 p.m. Jazz Jams
Jazz Jam Sessions is a free monthly event co-produced by Wayne Winborne, Executive Director, IJS, and Eyesha Marable, AVP, Community Engagement, NJPAC. Featuring top-flight NJ musicians directed by pianist and bandleader, James Austin, Jr., this 10–month series, from September 2022 through June 2023, is co-presented by NJPAC's Jazz Advisory Committee and Rutgers University–Newark's Institute of Jazz Studies (IJS). Jazz musicians and singers of all levels are welcomed to jam and improvise with the professional band throughout the night.
Tickets: FREE. Location: Clement's Place.
Thu 11.16 @ 7:30 p.m. The Sound of (Black) Music
The Shakes – band
Vuyo Sotashe – vocals
Brianna Thomas – vocals
Charenee Wade – vocals
Alexis Lombre – vocals
Zhanna Roeed – vocals
Recognized as among the "Best of Theater, 2021" by The New York Times, The Sound of (Black) Music is a vibrant one-act concert reimagining of the classic Rogers and Hammerstein musical through a utopian, afrofuturistic lens full of love. Cherished songs such as "Do-Re-Mi," "Edelweiss," and "Climb Ev'ry Mountain" are recast through a Black roots music kaleidoscope of jazz, gospel, blues, soul, funk and Afro-beat.
The Sound of (Black) Music is co-directed by Shariffa Ali and Kamilah Long, with arrangements by Mathis Picard and music direction by Vuyo Sotashe. The concert channels the singular musical gifts of some of today's most talented Black musicians into an overflowing celebration of Black Roots music. Vocalists Vuyo Sotashe, Brianna Thomas, Charenee Wade, Alexis Lombre and Zhanna Reed are supported by an electrifying band to bring to life the most joyous and loving presentation.
Tickets: $59-$69. Location. NJPAC's Victoria Theater.
Fri 11.17 @ 7:00 p.m. NJMEA / All State Jazz Band and Choir with special guest
Stefon Harris
NJMEA Jazz Band
NJMEA Jazz Choir
Stefon Harris – vibraphone
Catch the next generation of great jazz artists from New Jersey. This annual concert event, co-presented by NJPAC's Arts Education Department and the New Jersey Music Educators Association, brings together some of the very best young musicians and vocalists from across the state for a dynamic group performance. The NJMEA All-State Jazz Band and NJMEA All-State Jazz Choir will be joined by special guest vibraphonist Stefon Harris.
Tickets: $30. Location: NJPAC's Chase Room.
Fri 11.17 @ 7:30 p.m. When You Wish Upon a Star – A Jazz Tribute to 100 Years of Disney
Sean Mason – piano/bandleader
National Jazz Museum Band
Kim Nalley – vocals
Sasha Dobson – vocals
Ahmad T. Johnson – drums
Corentin Le Hir – bass
Alicyn Yaffee – guitar
Anthony Hervey – trumpet
Celebrate 100 years of Disney through the lens of jazz. From Snow White to Lady and the Tramp, Mary Poppins to Toy Story, popular songs from these famous films have been interpreted and recorded by jazz greats such as Louis Armstrong, Miles Davis, Dave Brubeck, Dianne Reeves and many more. "Someday My Prince Will Come," "He's a Tramp," "Everybody Wants to be a Cat" and "The Bare Necessities" are just a few of the iconic tunes from Disney movies to be performed live on the NJPAC stage.
Led by pianist Sean Mason, a five-piece ensemble—the house band of the Smithsonian-affiliated National Jazz Museum in Harlem (Artistic Directors: Jon Batiste and Christian McBride)— and two wonderful singers will bring these famous songs to life.
This production is not affiliated with, sponsored, or authorized by The Walt Disney Company.
Tickets: $59. Location: NJPAC's Victoria Theater.
Fri 11.17 @ 8:00 p.m. Dave Grusin: A Life in Music featuring Dave Grusin, Lee Ritenour, Will Downing, Jane Monheit, Randy Brecker, and the New York Voices
Dave Grusin – composer/piano
Lee Ritenour – guitar
Will Downing – vocals
New York Voices – vocals
Jane Monheit – vocals
Randy Brecker – trumpet
Ernie Watts – tenor saxophone
Dave Wecki – drums
Tom Kennedy – bass
The prolific composer Dave Grusin has over 3,000 credits as composer, producer, arranger, conductor, and performer. He has one Academy Award with eight nominations, 10 Grammy Awards with 30 nominations, and four Golden Globe nominations. Audiences will recognize his scores from films such as The Goonies, The Graduate, The Firm, and The Fabulous Baker Boys. Grusin helped build the careers of many artists as the founder of the first all-digital jazz record label, GRP Records. Some of those artists will perform Grusin's compositions on the NJPAC stage including legendary guitarist Lee Ritenour, R&B singer Will Downing, internationally acclaimed vocal ensemble New York Voices, Grammy Award-winning trumpeter Randy Brecker, prolific saxophonist Ernie Watts, Modern Drummer Hall-of-Famer Dave Wecki, top acoustic and electric bass player Tom Kennedy, and more.
Tickets: $49-$79. Location: NJPAC's Prudential Hall.
Sat 11.18 @ 6:00 p.m. Bethany Baptist Church: Cyrus Chestnut
Cyrus Chestnut – piano
TBA – band
For 150 years, The Bethany Baptist Church of Newark has been one of the leading African American houses of worship. The Church features monthly jazz in its Saturday evening Vesper services.
In November, Bethany Baptist welcomes jazz pianist Cyrus Chestnut. Raised in the church, he balances lithe technical skill with a robust, soulful style that speaks to his deep gospel roots and love of swinging hard bop. As a sideman, he backed legendary vocalists Jon Hendricks and Betty Carter, as well as instrumentalists including Donald Harrison and Wynton Marsalis. He leads the Cyrus Chestnut Trio on 2016's Natural Essence, 2018's Kaleidoscope and 2022's My Father's Hands, paying tribute to his late father, who first taught him how to play
Tickets: FREE. Location: Bethany Baptist Church.
Sun 11.19 @ 11:00 a.m. + 1:00 p.m. Dorthaan's Place: The Steve Turre Generations Sextet
Steve Turre – trombone and seashells
TBA – band
NJPAC continues Dorthaan's Place, its popular Sunday jazz brunch series at NICO Kitchen + Bar curated by Newark's First Lady of Jazz, Dorthaan Kirk. The series made its debut during NJPAC's 2012-13 season and has grown ever since.
This edition presents the jazz stylings of trombonist Steve Turre, backed by the band from his 2022 album, Generations. This combo of jazz elders and rising young stars will perform an eclectic mix of bop, post-bop, ballads and Latin grooves.
There are two brunch seatings: 11:00 a.m. (music begins at 11:30 a.m.) and 1:00 p.m. (music begins at 1:30 p.m.).
Tickets: $49. Location: NJPAC's NICO.
Sun 11.19 @ 3:00 p.m. 12th Annual Sarah Vaughan International Jazz Vocal Competition
Pat Prescott – host
G. Thomas Allen – vocals
Jane Monheit – judge
Christian McBride – judge
Madeleine Peyroux – judge
Al Pryor – judge
Lizz Wright – judge
The divine Sarah Vaughan—Newark's greatest musical gift to the world—got her start as the winner of a talent contest. Now, NJPAC honors her legacy every year with the Sarah Vaughan International Jazz Vocal Competition, the only global jazz vocal contest of its kind, open to all genders and nationalities. This event offers outstanding jazz singers a one-of-a-kind platform for embarking on a career in the music business—and offers audience members a chance to discover the jazz stars of tomorrow. For this 12th annual "The SASSY Awards" event, WBGO Radio's Pat Prescott will host and 2021 SVVC winner G. Thomas Allen will perform. A panel of all-star judges—Jane Monheit, Christian McBride, Madeleine Peyroux, Al Pryor and Lizz Wright—will select the winner.
Gifted young contestants from around the world are evaluated on vocal quality, musicality, technique, performance, individuality, artistic interpretation, and ability to swing. The winner receives a $5,000 cash prize. Past winners include Samara Joy, Cyrille Aimée, Jazzmeia Horn, Quiana Lynell, Laurin Talese, and more. This year's finalists will be announced on October 12th.
Tickets: $39. Location: NJPAC's Victoria Theater.
AMT Public Relations