Vocalist Nicole Henry's "TIME TO LOVE AGAIN" Tour | Kicks off Feb. 23rd, 2023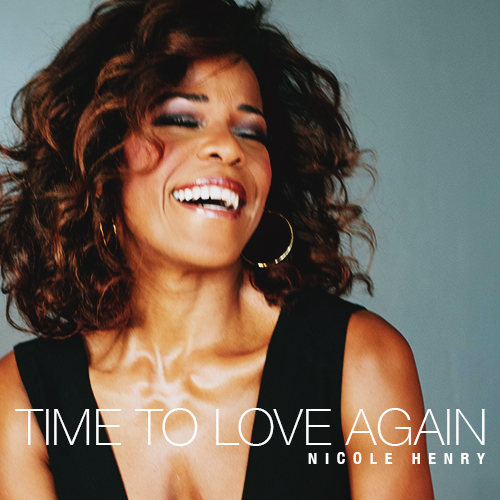 Jazz-Soul Singer Nicole Henry to Embark on New Tour in 2023 – It's TIME TO LOVE AGAIN.
It's TIME TO LOVE AGAIN and in case you haven't heard Nicole Henry's latest album what a perfect day to reintroduce you to the very talented jazz/soul singer. I first met Nicole, who originally hails from Philadelphia where her father Al Henry played basketball for the 76ers, when I moved to South Florida where she is truly one of the area's most beloved and popular performers. She is a Soul Train Award winner for "Best Traditional Jazz Performance" as well as garnering four TOP 10 albums on Billboard, JazzWeek, HMV Japan & UK Sweet Rhythms charts.
Nicole has toured in 20 countries, headlining at such venues as Blue Note; Jazz at Lincoln Center; Blues Alley; The Smith Center; Kravis Center; Jazz St. Louis; Feinstein's; Madrid Jazz Festival and more. She is performing throughout the country this year in conjunction with TIME TO LOVE AGAIN. Following are her upcoming tour dates (more TBA).
February
23 – 25 Black Cat, San Francisco, CA
March
3 – 4 South, Philadelphia, PA
10 Festival of the Arts, Boca Raton, FL
16 JCC, Miami, FL
May
13 – 14 Blues Alley, Washington D. C.
18 Jimmy's Jazz & Blues, Portsmouth, NH
June
18 Pales Verdes PAC, Pales Verdes, CA
24 Pasadena Pops, Pasadena, CA
25 Dallas Music Hall at Fair Park
July
7 – 8 Middle C Jazz – Charlotte, NC
August
26 Redlands Bowl – Redlands, CA
27 Spaghettini's – Seal Beach, Ca. with special guest Paul Taylor.
September
9 Mable Barnes Amphitheater — Mableton, GA (Atlanta) with Paul Taylor, Pete White, Phil Perry and Vincent Ingala.
30 Dallas Cotton Bowl – National Anthem
October
14 The Smith Center, Las Vegas, NV
20 – 21 Arts Garage, Delray Beach, FL
November
18 Bishop Arts Theater Center – Dallas, TX
19 Convention Center at San Luis Resort, Galveston, TX
December
9 Holiday Concert, Miami, FL
13-17 Jazz St. Louis, St. Louis, MO
January 2024
26 Dorothy Jemison Day Theatre, Birmingham, Al
EastWest Media