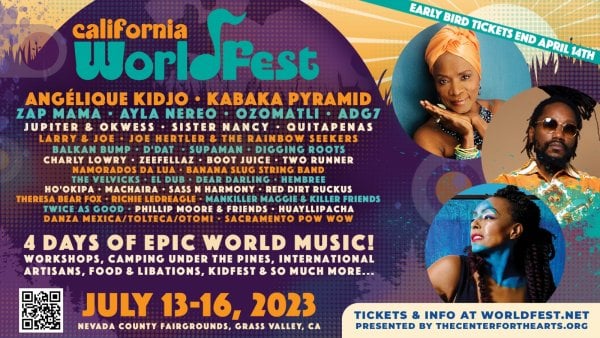 California World Fest
July 13, 14, 15 & 16 2023
Grass Valley, CA

California WorldFest is MORE than a music festival, it's a cultural vibe that promotes expansive world awareness.

4 days of epic world music, camping, an artisan marketplace and excellent food! In between the music and dancing, check out the free workshops – yoga, movement, music, meditation, healing arts, and more.