Newport Jazz Festival® Adds Jack DeJohnette & Ms. Lisa Fischer to Lineup | 2015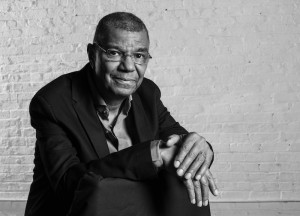 Newport Jazz Festival®
Adds Jack DeJohnette: Made in Chicago
and Ms. Lisa Fischer and Grand Baton to 2015 Lineup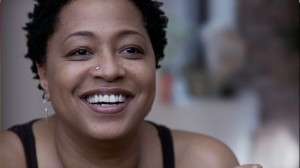 NEWPORT, RI, January 29, 2015 – Celebrating music made in Chicago and one of the world's premier backup singers, George Wein is pleased to announce the additions of Jack DeJohnette: Made in Chicago and Ms. Lisa Fischer and Grand Baton to the lineup of the 2015 Newport Jazz Festival® presented by Natixis Global Asset Management July 31 – August 2. "One of the joys of producing the Newport Jazz Festival since 1954 is the privilege of having been involved with just about every era and style of jazz. One notable example is the Association for the Advancement of Creative Musicians (AACM). Jack DeJohnette has put together some of his colleagues from this Chicago-born organization, and we're pleased that they will make a stop at this year's festival," said Wein. "We're also looking forward to seeing Lisa Fischer, who has performed with musicians from just about every genre, when she returns to Newport with her creative style and spirit."
With Made in Chicago, Jack DeJohnette celebrates a reunion with old friends. More than 50 years ago, Jack, saxophonist Roscoe Mitchell and saxophonist/flutist Henry Threadgill were all classmates at Wilson Junior College on Chicago's Southside. Shortly thereafter, Jack joined pianist/clarinetist Muhal Richard Abrams' Experimental Band and his two friends soon followed. When Abrams' co-founded the Association for the Advancement of Creative Musicians (AACM) in 1965, DeJohnette, Mitchell and Threadgill became involved from the outset, presenting concerts and contributing to each other's work under the AACM umbrella. Invited by the Chicago Jazz Festival to present a program of his own choosing, DeJohnette brought his old colleagues, plus bassist Larry Gray, together for a concert at Millennium Park in 2013. A live album was recorded at that concert and was released in January as the AACM begins its 50th anniversary year, making both a powerful contemporary statement and a reminder of the diverse and innovative music introduced by the organization. A frequent performer at the Newport Jazz Festival, Jack DeJohnette featuring Made in Chicago will make its festival debut on Saturday, August 1. For more information on Made in Chicago, visit www.jackdejohnette.com.
Lisa Fischer also has made some stellar colleagues and friends over the years. While on tour with the Rolling Stones, Sting, Nine Inch Nails or Chris Botti, with whom she performed at the festival in 2010, her name is not on the marquee; but she says she "loves every minute" of watching her bandmates shine out front. At Newport on Saturday, August 1, she will make her festival debut as a leader, putting her own spin on some of the songs that she loves and has sung with her well-known employers. It's no wonder that she was selected to join many other leading session and backup singers, including Darlene Love, Merry Clayton, Judith Hill and Táta Vega, in Morgan Neville's Oscar-winning 2013 documentary Twenty Feet from Stardom. Fischer also has toured and recorded with Tina Turner, Chaka Khan, Beyoncé, Dionne Warwick, Dolly Parton, Bobby McFerrin, Alicia Keyes, Lou Reed, Aretha Franklin, John Scofield, George Benson and Laurie Anderson as well as with her long-time employer and mentor, the late Luther Vandross. Although she had not led her own band before Grand Baton, Lisa is remembered and respected for her 1991 Grammy-winning song, How Can I Ease the Pain, from her album "So Intense." For more information on Lisa Fischer, visit www.lisafischermusic.com.
The 2015 edition of America's first annual jazz festival will feature Chris Botti, Cassandra Wilson, Jamie Cullum, Snarky Puppy, Maria Schneider, Arturo Sandoval, Kenny Garrett, Billy Childs, Arturo O'Farrill, Fred Hersch, Cecile McLorin Salvant, Jon Batiste, Kneebody, Hiromi, Michel Camilo, Jon Faddis, James Carter, Christian McBride, Bill Frisell, Mike Stern/Bill Evans Band, Ambrose Akinmusire, Tom Harrell, Pat Martino, Matana Roberts, John Hollenbeck and the much-anticipated return of Dr. John, who had to bow out last year due to illness.
Tickets are available now at www.newportjazzfest.org and locally at the Newport Visitors Center, 23 America's Cup Avenue.
Natixis Global Asset Management (Better Thinking for Modern Markets®) is the Presenting Sponsor of the 2015 Newport Jazz Festival and sponsors programs that help enrich the lives of individuals and preserve the cultural experience for future generations through music. Additional support comes from Alex and Ani, LLC, which offers Eco-friendly, positive energy products that adorn the body, enlighten the mind, and empower the spirit, designed by Carolyn Rafaelian and made in America. Doris Duke Charitable Foundation, Ed Bradley Family Foundation, North Coast Brewing Co., NPR Music and WBGO Jazz 88.3FM. The Preferred Hotels of the Festival are Hotel Viking, Marriott Newport and The Newport Harbor Hotel and Marina. Media supporters are DownBeat and JazzTimes magazines. The Newport Festivals Foundation was founded by George Wein in 2010 to build and continue the legacies of the famed Newport Jazz Festival® and Newport Folk Festival®. Under the auspices of the Foundation, the Newport Jazz Festival presents performers who respect and honor jazz music traditions, and at the same time reflect the changes in today's musical trends. Through the establishment of partnerships with local high schools and colleges/universities, the Foundation will present programs to educate young people about jazz music as presented at the annual festivals. For more information, please visit www.newportfestivalsfoundation.org.