The 1st Annual Life Luxe Jazz Experience in Los Cabos, Mexico | Nov. 1st-4th, 2018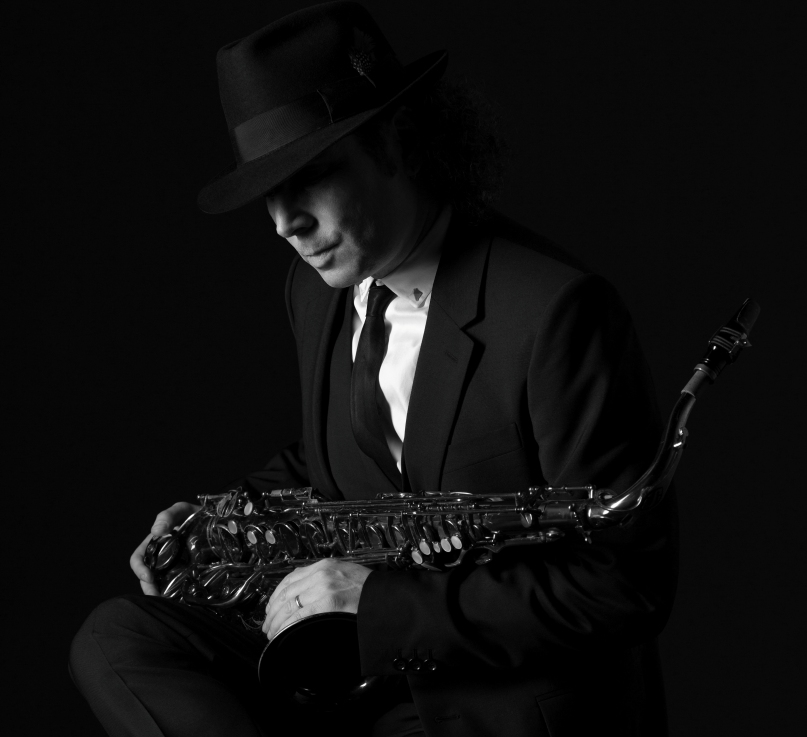 Boney James and Norman Brown Announced as Headliners for Life Luxe Jazz Experience in Los Cabos, Mexico
ATLANTA, GA (PRWEB) February 23, 2018 – Boney James, Gregory Porter and Kirk Whalum are among the artists slated to appear at this year's first inaugural Life Luxe Jazz Experience, set for Los Cabos, Mexico, November 1-4, 2018.
Taking place at the luxurious Pueblo Bonito resort, the festival will include four days of jazz concerts, two days on a private beach, world-class dining, golf on a Jack Nicklaus Signature Design course, signature cocktails, a sunset jazz cruise, and cultural enthusiasts from around the globe.
"I am excited about the opportunity to participate at the first annual Life Luxe Jazz Experience," says Norman Brown, festival headliner for Saturday, Nov. 3. "I can't wait to bring a little 'Love and Soul' to the fans while they soak up the sun in gorgeous Los Cabos, Mexico."
"I am thrilled to be joining this cool lineup of artists to play at Life Luxe Jazz Experience in such a beautiful setting. Can't wait!" says Boney James, the headliner for Sunday, Nov. 4.
In addition to creating a unique opportunity for jazz aficionados, the founders of Life Luxe Jazz are committed to charity, earmarking a portion of the festival proceeds for the Letty Coppel Foundation, a nonprofit which provides social assistance and community development resources in the Los Cabos region.
"Life Luxe Jazz Experience is thrilled to partner with Pueblo Bonito resorts to create a unique and memorable opportunity for travel lovers and jazz fans in picturesque Los Cabos, all while raising money for a wonderful cause," says festival co-founder Dianna Clarkson. "We look forward to this November, and are confident it will be a fun-filled and sold out event!"
Life Luxe Jazz Experience — Luxury, Location, Relaxation, Jazz…and You!
FULL LIFE LUXE JAZZ LINEUP –
Bobby Caldwell
Boney James
Darian Emory
Ernest Quarles
Gregory Porter
Keiko Matsui
Kirk Whalum
Lin Rountree
Lindsey Webster
Maysa
Meli'sa Morgan
Michael Manson
Mindi Abair
Najee
Norman Brown
Zoe Wood
For More Information, Contact –
Evan Seymour, Allied Moxy– eseymour(at)alliedim(dot)com
Marcus Best, Allied Moxy – mbest(at)alliedim(dot)com
###
Stay Connected with Life Luxe Jazz!
Website: http://www.lifeluxejazz.com/index.html#hero
Twitter: https://twitter.com/lifeluxejazz
Instagram: https://www.instagram.com/lifeluxejazz/
Facebook: https://www.facebook.com/lifeluxejazz/
ABOUT LIFE LUXE JAZZ EVENTS
Life Luxe Jazz is an annual festival which celebrates all that is wonderful about jazz music, while also encouraging cultural exchange. In addition to offering a music-driven experience for attendees, the founders of Life Luxe Jazz are committed to using the festival as a means to raise money for charity. In conjunction with their partners at The Letty Coppel Foundation, which is based in Mexico, the Atlanta-based founders of Life Luxe Jazz are raising funds and awareness about community development and ecological stressors in the Los Cabos region.
ABOUT PUEBLO BONITO PACIFICA GOLF & SPA RESORT
Situated on a secluded beach in Cabo San Lucas, Mexico, within an exclusive residential development of Quivira Los Cabos, the Life Luxe Jazz host property — Pueblo Bonito Pacifica Golf & Spa Resort was named by Travel + Leisure magazine as the "World's Most Romantic All-Inclusive Resort." This luxury, AAA Four Diamond property caters exclusively to adults and is positioned on the sandy and serene shores of the Pacific Ocean.