The 56th Annual Jazzmobile SUMMERFEST | July 4th – Sept. 13th, 2019 (Free Admission)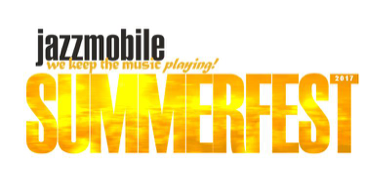 SUMMERFEST, NYC'S LONGEST RUNNING JAZZ FESTIVAL, IS BACK!
ALL CONCERTS ARE FREE ADMISSION
HARLEM, NY – July 8, 2019 – The 56th Jazzmobile SUMMERFEST is taking over stages around New York City from July – September with concerts featuring a diverse roster of jazz icons and emerging artists. The new season promises to be another outstanding year of high-quality performances that will fill New York's landscape with jazz in all of its formats, including straight-ahead, swing, blues, Latin, Afro-Cuban and more.
During July and August, Jazzmobile makes its home on Wednesdays at Grant's Tomb and Fridays at Marcus Garvey Park, along with events at neighborhood stages across the city.
SUMMERFEST kicked off on July 4 with the debut of Jazzmobile's Residency at Minton's Playhouse in Harlem featuring pianist Nat Adderley, Jr., in a celebration of America's holiday and America's music. Next up in the series is saxophonist Bill Saxtonat Grant's Tomb on Wednesday, July 10; vocalist/saxophonist Camille Thurman at Minton's on Thursday, July 11; and trumpeter Jeremy Peltat Marcus Garvey Park on Friday, July 12.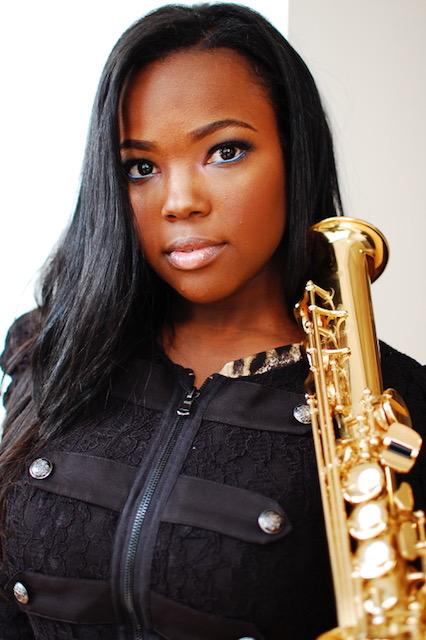 Jazzmobile's 2019 SUMMERFEST continues a cultural legacy that was founded in 1964 by pianist, composer, educator and NEA Jazz Master, Dr. Billy Taylor, along with philanthropist and arts administrator, Daphne Arnstein, and saxophonist, composer, educator and NEA Jazz Master, Jimmy Heath. This free out-of-doors summer concert series is the longest continuous running free jazz festival in New York City.
A highlight of SUMMERFEST,Great Jazz on the Great Hill (GJGH), in partnership with the Central Park Conservancy, returns to Central Park on Saturday, August 10, from 4:00 – 7:00 pm. Don't miss trombonist Wycliffe Gordon and Sage, an all-woman jazz, blues and contemporary ensemble. The thousands who come to GJGH every year will also experience the voice of award-winning jazz vocalist Alyson Williams, the GJGH Mistress of Ceremony), as well as the historic Harlem Renaissance Orchestra.
Throughout August, Jazzmobile is collaborating with Harlem Week, a month-long celebration of African American art, culture and economic development. Harlem Week is a part of this year's I Love New York: Harlemcampaign. More of Jazzmobile's partners this year include the City Parks Foundation/The Charlie Parker Festival and the Harlem Jazz and R&B Music Festival, sponsored by the West Development Corp.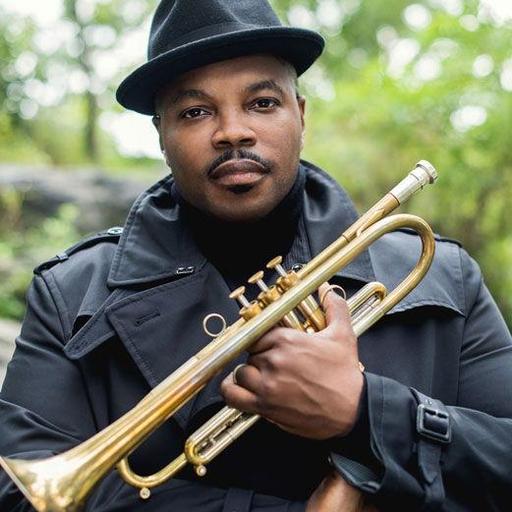 All SUMMERFEST concerts are free, weather permitting and subject to change. The complete schedule is below; for updates go to www.jazzmobile.orgor call the SUMMERFEST hotline at 212.866.3616.
About Jazzmobile: Jazzmobile continues the Legacy of founders Dr. Billy Taylor and Daphne Arnstein through high-quality performance and education programs that present, preserve, promote and propagate America's classical music, Jazz. Founded in 1964-1965, Jazzmobile is the oldest organization of its kind created just for jazz and presents the longest continuous free jazz festival in Manhattan. www.jazzmobile.org
JULY 4 – AUGUST 30 SCHEDULE | www.jazzmobile.org| 212.866.3616
All concerts are weather permitting and subject to change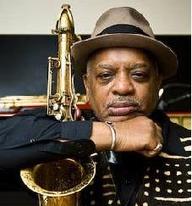 WEDNESDAYS @ GRANT'S TOMB (Riverside Drive and West 122nd Street) 7:00-8:30 pm
July 10 – Bill Saxton
July 17 – Winard Harper
July 24 – Houston Person
July 31 – T.K. Blue
August 7 – Brianna Thomas
August 14 – Dayramir Gonzalez
August 21 – Jimmy Owens
August 28 – Danny Mixon, Charenee Wade, Ty Stephens, Lynette Washington: Happy 55th Anniversary Jazzmobile!
THURSDAYS @ MINTON'S PLAYHOSE, 206 West 118th Street, 7:30 pm and 9:30 pm (September schedule to come)
July 4 – Nat Adderley, Jr.
July 11– Camille Thurman
July 18 – Marc Cary | Harlem Sessions
July 25 – Special Jazzmobile Guest
August 1 – Louis Hayes
August 8 – Lynette Washington
August 15 – Marc Cary | Harlem Sessions
FRIDAYS @ MARCUS GARVEY PARK, Richard Rodgers Amphitheatre (West 124th Street and Fifth Avenue), 7:00 – 8:15 pm in July and 7:00 – 8:30 pm in August
July 5 – Bertha Hope
July 12 – Jeremy Pelt
July 19 – Barry Harris: Happy Birthday Billy Taylor!
July 26 – Charenee Wade
August 2 – Antonio Hart
August 16 – Craig Harris
August 23 – Jazzmobile Presents Winard Harper at the Charlie Parker Jazz Festival, 7:00 pm
August 30 – Akiko and Bobby Sanabria Tribute to Tito Puente (at Denny Farrell Riverbank State Park, Riverside Drive & West 145th Street, 7:00-9:00 pm)
September 13 – Latin Jazz Festival
SATURDAYS
July 13 – Antoinette Montague | 500 MacDonough Street Block Association, Brooklyn, NY, 4:00 – 5:30 pm)
July 27 – Antoinette Montague | The 600 Jefferson Avenue Block Association, Brooklyn, NY, 1:00 – 2:00 pm)
July 27 – Danny Mixon: Happy Birthday Billy! (4:00 – 5:30 p.m. at The Riverton, former home of Dr. Billy Taylor and family; enter at West 135th Street off Madison Ave)
July 27 – Antoinette Montague (4:00 – 5:00 p.m. at Springfield Community Church Outdoors, 117-06 129th Avenue, Jamaica, NY)
August 10 – Great Jazz on the Great Hill: A Swing Dance Party & More! with Wycliffe Gordon, SAGE, Alyson Williams (Mistress of Ceremony), The Harlem Renaissance Orchestra, The Great Hill at 106th Street, Central Park, 4:00 – 7:00 pm
Carolyn McClair Public Relations