Singer Nao Yoshioka Announces Streaming Of Show "Fearless, Strength, Faith, Joy" on April 10th, 2021 | WATCH VIDEO!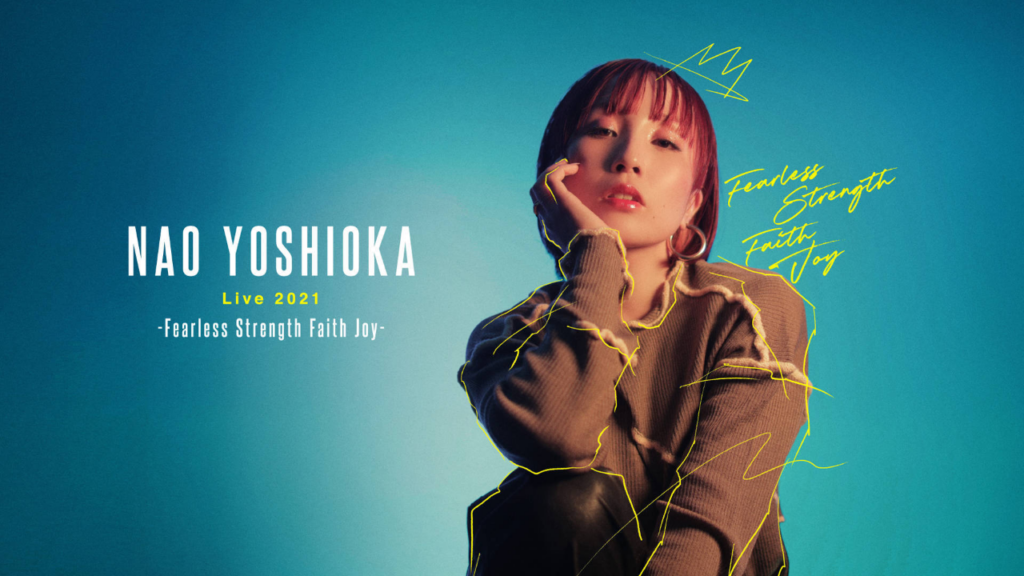 Japanese R&B Singer Nao Yoshioka Announces Global Streaming Of Her First Show Of 2021
Artist To Bring Performance To The World Thanks To Digital Event Leader Zaiko – Click HERE to Purchase
Japanese soul artist Nao Yoshioka wants to lift listeners out of pessimism that world events might have plunged them into. The celebrated creator will hold her first live show of 2021, titled "Fearless, Strength, Faith, Joy," on Saturday, April 10, in collaboration with with Japanese e-ticketing platform and events leader ZAIKO. It signals the start of a new phase for Yoshioka, and aims to convey a positive message that the future will be bright for the world moving forward.
Born in Osaka, Yoshioka devoted herself to creative pursuits from high school onward, moving to New York City as a teenager to pursue a music career. Yoshioka grinded away in the city developing her sound and style, gradually gaining attention from tastemakers. She debuted with SWEET SOUL RECORDS in 2012 with the song "Make The Change" and she quickly became an emerging new voice in the realm of neo soul.
Yoshioka splits time between New York and Tokyo, crafting an international sound that has won rave reviews from critics all around the world. She's released four albums showcasing her dynamic vocal ability, and continues to push herself in new artistic directions on songs such as "Got Me" off her latest album 'Undeniable'. Her upcoming live-streamed show will offer fans a preview of where she's going next.
Nao Yoshioka "Fearless, Strength, Faith, Joy"
Saturday, April 10 (Doors open at 6 p.m. Japan Standard Time, show starts at 7 p.m. Japan Standard Time)
Streaming Ticket (watch at home) : ¥3,500 (About $35 USD)
Tickets Now On Sale
Stream Available To Watch Until 9 p.m. Japan Standard Time On Tuesday, April 13
Purchase A Ticket To The Stream Here
About ZAIKO
ZAIKO is an Tokyo-based e-ticketing and livestreaming company helping artists, event organizers and content creators put on digital events. Founded in 2019, ZAIKO has become the digital event leader in Japan, and has played a central role in helping creators in the country navigate online shows and events during the COVID-19 pandemic. ZAIKO is committed to building technology for the future.
Learn more about ZAIKO here
Contact us at https://zaiko.io/contactus