Silence the Shame Presents "A Brilliant Mind Gala" | May 5th, 2021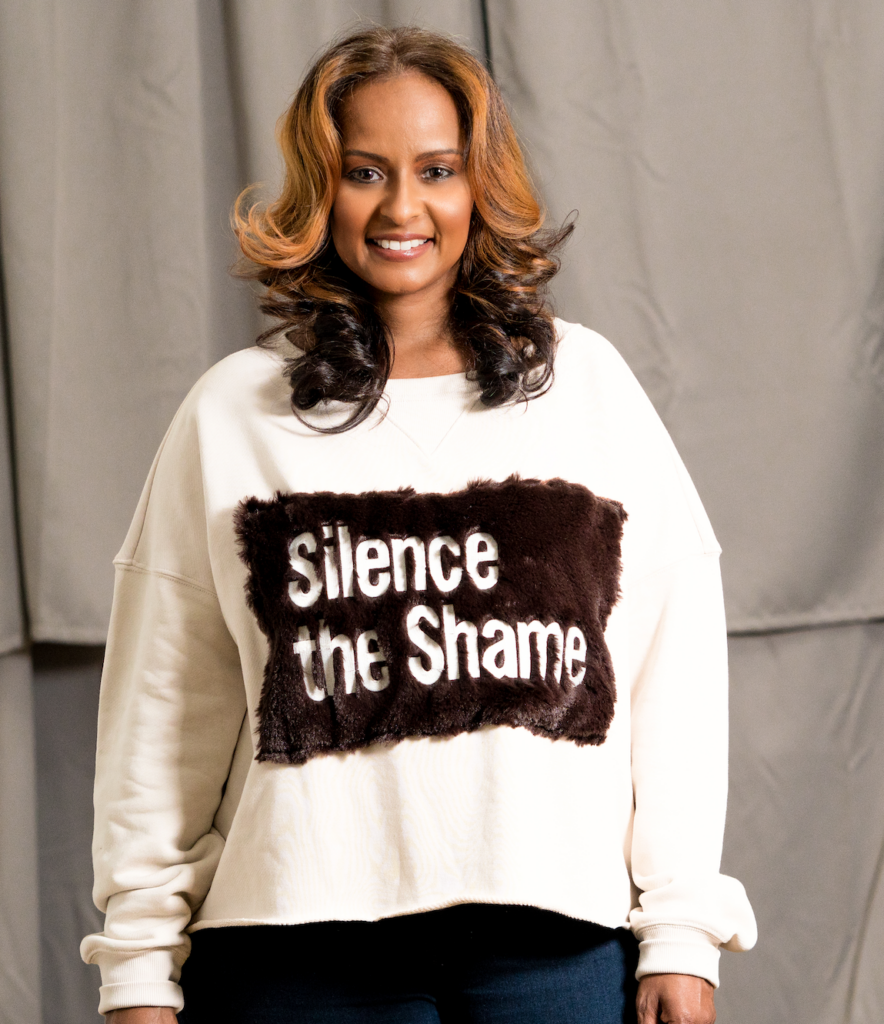 Silence the Shame Presents "A Brilliant Mind Gala,"
A Virtual Experience of Music and Mental Health to be held
on May 5th at 8pm EST.
A Brilliant Mind Gala will feature appearances by Charlamagne tha God, DJ D-Nice, Atlanta Mayor Keisha Lance Bottoms, Sen. Rev Raphael G. Warnock, Michelle Williams, Lecrae, Keri Hilson, Kenneth Cole, Ronnie DeVoe, Anthony Hamilton and more!
Register For Your FREE ticket to "A Brilliant Mind" at silencetheshame.com
Pictured: Shanti Das, Founder of Silence The Shame
[Schure Media Group, April 28, 2021, Atlanta, GA] Silence the Shame, Inc. (STS), a non-profit organization dedicated to empowering and educating communities on mental health and wellness, will present their inaugural "A Brilliant Mind Gala," to be held virtually on Silence the Shame Day, May 5, 2021, at 8pm EST.
Hosted by Atlanta radio personality and culture curator Kenny Burns, the virtual gala and fundraiser will honor nationally syndicated radio host Charlamagne tha God, award-winning DJ D-Nice, psychologist & licensed professional counselor Dr. Spirit, and Grammy Award-winning singer Michelle Williams who are being recognized for making a difference in mental health and wellness. The event also features special appearances by Atlanta's Mayor Keisha Lance Bottoms, Georgia Senator Rev. Raphael G. Warnock, Common, Lecrae, singer/actress Keri Hilson, Ronnie DeVoe, and clothing designer Kenneth Cole. A highlight of the gala is a special performance from soul music icon, Anthony Hamilton, and a special 15-minute Club Quarantine set by DJ D-Nice.
Besides the Gala, STS will host a Text-a-Thon to support Silence the Shame's year-round programming, initiatives, and partnerships that silence the shame around mental health awareness, eliminate the stigma and provide support for people living with mental health illnesses and disorders. Silence the Shame's goal is to get people talking about mental health, fight the stigma, provide support, educate communities and advocate for policies that support people with mental illness and their families. Shanti Das, Founder of Silence the Shame, Inc. shares, "Silence the Shame is proud to present, A Brilliant Mind Gala, a virtual experience of music, entertainment, and mental health and wellness education. This year we are hyper-focused on supporting individuals in the music industry to reduce rates of suicide, substance abuse and promote a wellness culture with the launch of our new training program, The Soundtrack for Mental Health. These fundraising events kick off our month-long campaign to raise $1 million to expand programming nationally to improve mental health outcomes for executives, creatives and artists in the music industry. We are also excited to partner with Naked Cashmere, who will donate $5 for every limited-edition mask set sold in honor of National Silence the Shame Day." Click silencetheshame.com to register for your FREE ticket to "A Brilliant Mind."
According to the National Institute of Mental Health, about one in every five individuals in the U.S. experience a mental illness each year. In June 2020, the Center for Disease Control (CDC) reported that 40% of the adults surveyed showed increased mental health conditions. The report identified that young adults, racial minorities, and other vulnerable population groups experienced disproportionately worse mental health outcomes, increased substance use, and elevated suicidal ideation. In February 2021, the CDC reported that the percentage of adults with recent symptoms of anxiety or depression increased from 36.4% to 41.5%, and the rate of those reporting unmet mental health care needs increased from 9.2% to 11.7%. Join Silence the Shame's for this national movement to raise awareness about the importance of mental wellness by visiting their website silencetheshame.com and following them on socials @silencetheshame!
About Silence the Shame (STS)
Silence the Shame, Inc. is a 501©3 non-profit organization that focuses on education and awareness around mental health. STS programs and initiatives consist of wellness and crisis response trainings, community conversations, digital content, and outreach events. We aim to normalize the conversation, peel back the layers of shame, eliminate stigma, and provide support for mental well-being. As mental health educators and advocates, we strive to be a world leader in erasing the stigma and educating communities on wellness through community conversations, wellness training, interesting content, and outreach programs.
Photo Credit: Nick Nelson
Schure Media Group