The 27th Annual Litchfield Jazz Festival | July 29th-31st, 2022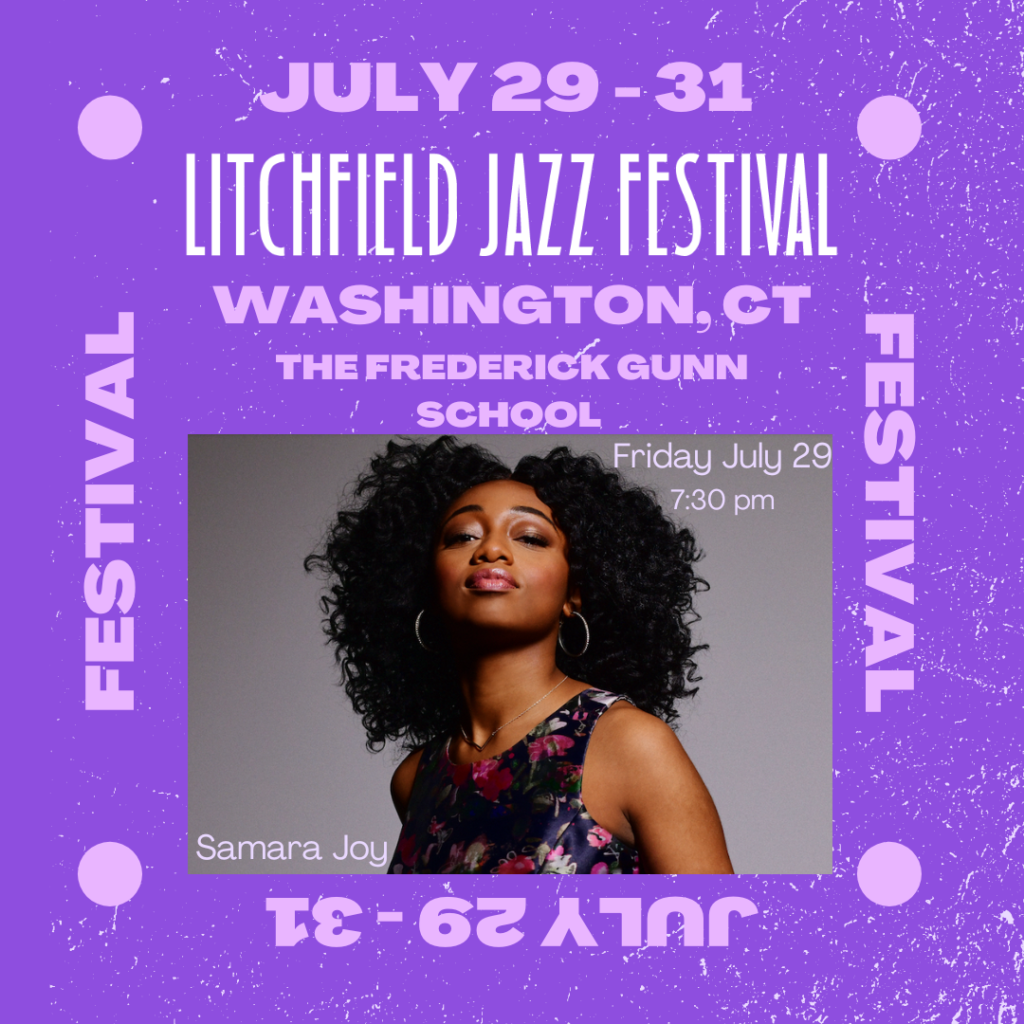 Litchfield Jazz Festival
Washington, CT | Thomas S Perakos Performing Arts and Community Center
Frederick Gunn School
Come on down for a weekend of outstanding performances by an array of jazz stars. Shows kick off Friday night with our annual Opening Night Gala and wrap up with a swinging Jazz Brunch Sunday afternoon.
Set in the picturesque, rolling Litchfield Hills, we are excited to be able to welcome back audiences IN-PERSON this summer! The Litchfield Jazz Festival was established over a quarter century ago. That first line-up in 1996 would be the envy of any major festival today—Diana Krall, Christian McBride, Terence Blanchard, Russell Malone, Peter Bernstein, Ahmad Jamal, Renee Rosnes, JJ Johnson … If you remember this or any of the wonderful festivals that followed, you won't want to miss Litchfield Jazz Fest 2022.
Thomas Perakos Performing Arts Center
The Frederick Gunn School
22 Kirby Rd
Washington, CT 06793
Schedule
FRIDAY, JULY 29
Opening Night Gala
5:45 pm – Start your Festival in style at the Opening Night Gala and support Litchfield Jazz Camp scholarships
Friday Evening Show
7:30pm – Samara Joy Ensemble
SATURDAY, JULY 30
11:30am – Anton Kot and the Litchfield Jazz Camp Faculty Quartet featuring Don Braden, Avery Sharpe, Julian Shore & Jean Caze
1:00pm – Gregoire Maret Trio w/ Romaine Collin, and Mathew Stevens
3:00pm – Mark Whitfield Band w/ Davis Whitfield, Mark Lewandowski, Charles Goold
4:15pm – Artist Talk with Ken Peplowski
5:15pm – Ken Peplowski, Houston Person, Ehud Asherie, Peter Washington and Willie Jones III
SUNDAY, JULY 31
12:00pm – Sunday Jazz Brunch with Albert Rivera & the Litchfield Jazz Camp Faculty All-Stars–Don Braden, Alejandra Williams, Sam Dingle, Nicole Zuraitis, Ian Carroll, Jean Caze.
Jazz Promo Services