IMG Artists Presents Damien Sneed in "Tribute to Aretha Franklin: Queen of Soul" feat. Valerie Simpson & Karen Clark Sheard | Tour Kicks Off Feb. 3rd, 2022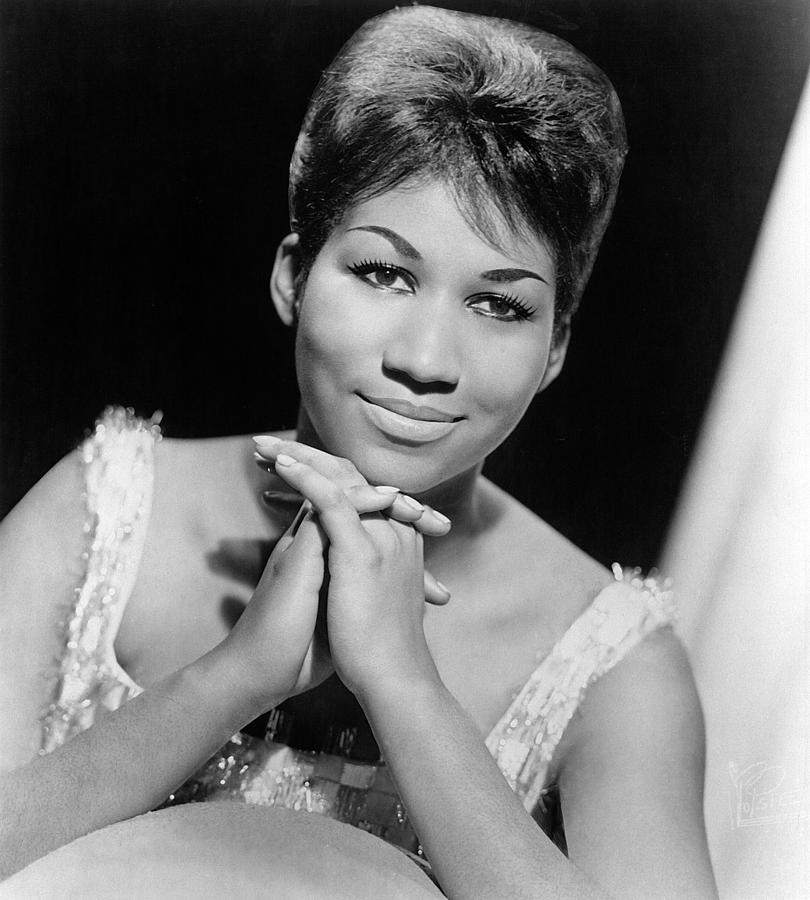 IMG Artists Presents Multi-Talented Bandleader
Damien Sneed in A Tribute to Aretha Franklin,
The Queen of Soul in a 26-City North American Tour
Featuring Singer-Songwriter Icon Valerie Simpson and Gospel Legend Karen Clark Sheard
(New York, NY – January 10, 2022) – Damien Sneed, the multi-genre composer, bandleader, musician and vocalist, announces a brand-new multi-media touring show for 2022, titled A Tribute to Aretha Franklin: The Queen of Soul. This dynamic presentation celebrating the amazing musical legacy of the late Ms. Franklin, arranged and musically directed by Sneed, will feature an accomplished cast of jazz, gospel, and soul musicians and vocalists. The North American tour kicks off Thursday, February 3, 2022, at the Parker Playhouse in Fort Lauderdale, Florida, and concludes on Sunday, March 20, 2022, at the Kupferberg Center for the Arts at Queens College in Flushing, NY.
The production will feature Sneed on piano and vocals, along with two very special guests: Pop/R&B singer-songwriter Valerie Simpson, a Grammy Trustee Award and Songwriters Hall of Fame honoree; and Karen Clark Sheard, four-time Grammy and multiple Stellar and Dove Award-winning gospel vocalist and songwriter. Sneed has previously served as musical director for both legendary artists, who were thrilled to join him in this tribute.
With a career spanning several generations and a multitude of genres, Aretha Franklin earned her title, "The Queen of Soul." Beloved by musicians and listeners alike, Aretha is recognized as one the most successful female recording artists in history. Aretha Franklin continued to perform well into the later years of her illustrious life. During this time, musician, vocalist, and composer Damien Sneed toured with Ms. Franklin, developing a strong mentee relationship with the soul legend. In Tribute to Aretha Franklin: The Queen of Soul, Sneed will pay homage to the monarch herself with fresh renditions of her most cherished hits, including "How I Got Over," "Respect," "Say A Little Prayer," and others.
Aretha Franklin was a giant of popular music and a global cultural icon. One of the best-selling musical artists of all time, with more than 75 million records sold worldwide, the undisputed "Queen of Soul" created an amazing legacy of more than six decades. She had sung before heads of state and foreign royals and gained admiration from fans, colleagues, and fellow artists across all genres. She is known all over the world simply by her first name: Aretha.
Her vocal mastery and artistic excellence have been recognized numerous times throughout her distinguished career. Twice voted as the number one Greatest Singer of All Time by Rolling Stone magazine, and her signature hit "Respect" was also named by Rolling Stone as the number one Song of All Time. Franklin is the recipient of the U.S.A.'s highest civilian honor, The Presidential Medal of Freedom; she is also an 18-time Grammy Award winner and a recipient of a Grammy Lifetime Achievement and a Grammy Living Legend honor. Aretha was the youngest individual ever to receive the coveted Kennedy Center Honor; the first female inductee into the Rock & Roll Hall of Fame; the second female inductee into the US Music Hall of Fame; and an inductee into the Gospel Music Hall of Fame. In 2019, Franklin was posthumously awarded a Pulitzer Prize Special Citation Prize for her contribution to American music and culture. That same year, Franklin's family was posthumously presented with The Aretha Franklin ICON Award by the Stellar Gospel Music Award, which is now awarded annually to a Gospel music legend.
Aretha has been proclaimed internationally as "the voice of the civil rights movement, the voice of Black America," and a "symbol of Black equality." In 1968, her spiritually uplifting voice was heard around the world singing at the funeral of Dr. Martin Luther King, Jr., and in 1972 at the funeral of the Queen of Gospel Mahalia Jackson. Aretha's acclaimed voice was declared a "natural resource of the state" in 1985 by the Department of Natural Resources of the State of Michigan. Aretha would later reach a milestone in her historic career by singing at the first inauguration of President Barack Obama.
"The tour was inspired just by thinking of something that I could do to honor the Queen of Soul, who was a great musician, a great singer, and a true icon," says Sneed, who played with Franklin during her final performance at Elton John's AIDS Foundation fundraising gala on November 7, 2017, at the Cathedral of St. John the Divine in New York City. Sneed recalls some of her best advice, including "not to be discouraged by the things that I may be going through because there's always someone going through more." Sneed adds that as a creative artist, Franklin was "one of a kind, a monogene."
Also joining Sneed on tour will be featured vocalists Chenee Campbell, Markita Knight, Anitra Raquel McKinney, and Alicia Peters-Jordan, all of whom have performed with Sneed in numerous tours. The band will feature Alfred Rutherford on Hammond B3 organ and keys, Ronald "CJay" Alexander on bass guitar, Nathaniel "Nat" Townsley on drums, and Gabriel Michael Carter on aux keys.
A Tribute to Aretha Franklin, The Queen of Soul Tour Dates
Thursday, February 3, 2022
The Parker Playhouse, Ft. Lauderdale, FL, (Valerie Simpson)
Saturday, February 5, 2022
South Miami-Dade Cultural Arts Center, Cutler Bay, FL, (Valerie Simpson)
Monday, February 7, 2022
Opelika Center for the Performing Arts, Opelika, AL, (Valerie Simpson)
Wednesday, February 9, 2022
Van Wezel Performing Arts Hall, Sarasota, FL, (Valerie Simpson)
Friday, February 11, 2022
The Florida Theatre, Jacksonville, FL, (Karen Clark Sheard)
Saturday, February 12, 2022
Florida State University, Ruby Diamond Concert Hall, Tallahassee, FL,
(Karen Clark Sheard)
Wednesday, February 16, 2022
Gettysburg College, Majestic Theater, Gettysburg, PA, (Valerie Simpson)
Thursday, February 17, 2022
James Madison University, The Forbes Center for Performing Arts, Harrisonburg, VA, (Valerie Simpson)
Saturday, February 19, 2022
Jorgensen Center for the Performing Arts, Storrs, CT, (Valerie Simpson)
Sunday, February 20, 2022
Troy Savings Bank Music Hall, Troy, NY, (Valerie Simpson)
Monday, February 21, 2022
St. Johnsbury Academy, Fuller Hall, St. Johnsbury, VT, (Valerie Simpson)
Friday, February 25, 2022
Berklee Performance Center, Boston, MA, (Valerie Simpson)
Saturday, February 26, 2022
TELUS Centre, Koerner Hall, Toronto, ON Canada, (Valerie Simpson)
Wednesday, March 2, 2022
Christopher Cohan Center, San Luis Obispo, CA, (Valerie Simpson)
Friday, March 4, 2022
Poway Center for the Performing Arts, Poway, CA, (Valerie Simpson)
Sunday, March 6, 2022
Gallo Center for the Arts, Modesto, CA, (Valerie Simpson)
Tuesday, March 8, 2022
Eppley Auditorium, Culver, IN, (Karen Clark Sheard)
Thursday, March 10, 2022
Hancher Auditorium at University of Iowa, Iowa City, IA, (Karen Clark Sheard)
Friday, March 11, 2022
Pablo Center at the Confluence, Eau Claire, WI, (Karen Clark Sheard)
Saturday, March 12, 2022
Marcus Performing Arts Center, Uihlein Hall, Milwaukee, WI, (Karen Clark Sheard)
Sunday, March 13, 2022
Governors State University, Center for Performing Arts, University Park, IL,
(Karen Clark Sheard)
Tuesday, March 15, 2022
Wilson Center at Cape Fear Community College, Wilmington, NC,
(Karen Clark Sheard)
Thursday, March 17, 2022
Mayo Performing Arts Center, Morristown, NJ, (Karen Clark Sheard)
Friday, March 18, 2022
Kimmel Cultural Campus, Merriam Theater, Philadelphia, PA, (Karen Clark Sheard)
Saturday, March 19, 2022
McCarter Theatre at Princeton University, Princeton, NJ, (Karen Clark Sheard)
Sunday, March 20, 2022
Kupferberg Center for the Arts at Queens College, Flushing, NY,
(Karen Clark Sheard)
Gwendolyn Quinn Public Relations