The First Atlanta R&B Soul Picnic | April 1st-3rd, 2022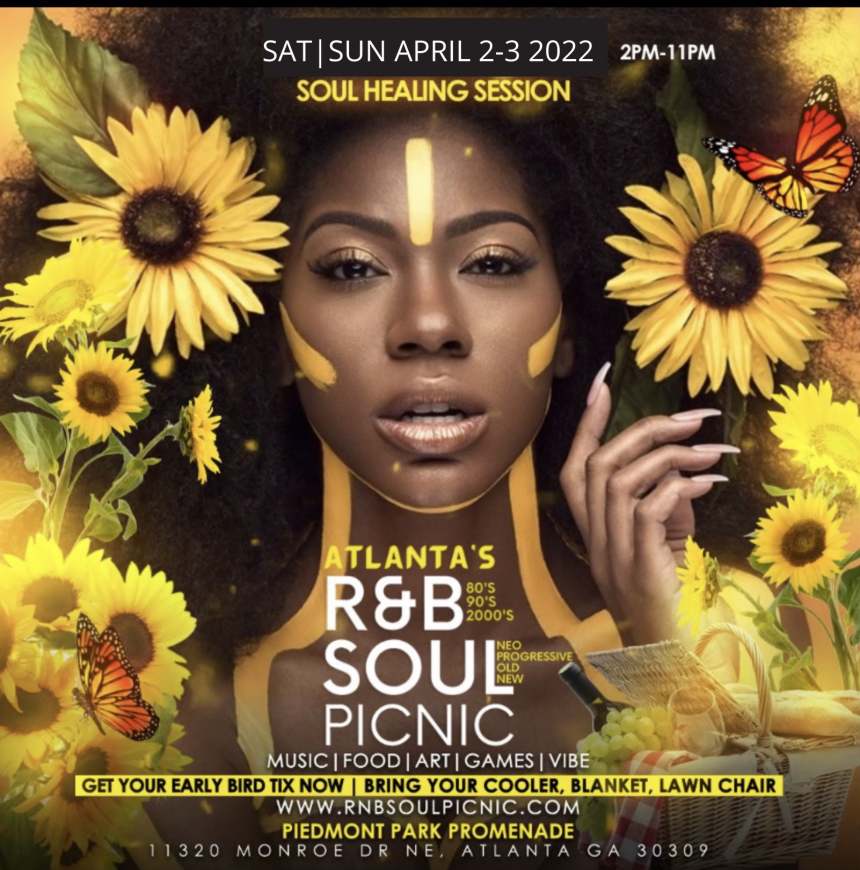 First Atlanta R&B Soul Picnic with DJ set hosted by Jermaine Dupri to be held at Piedmont Park
The first R&B Soul Picnic aims to heal the heart of Atlanta affected by the global pandemic through music, food, art, and games
ATLANTA – March 5, 2022 – PRLog — WHAT: The first Atlanta R&B Soul Picnic event is an outdoor/open-air green space that will bring together an eclectic mix of entertainment to the heart of the city by merging R&B music-both new and old school-along with soul food from businesses located throughout the metropolitan area.
For tickets and vendor spaces, visit: https://www.rnbsoulpicnic.com/home
WHEN:
Friday April 1 – Day 1 (9pm – 3am) "the arts" – Art, Fashion, Film, Music, Food
Saturday April 2 – Day 2 (12pm – 11pm) "R&B Soul Picnic" Music, Food, Cocktails, Art
Saturday April 2 – Night (8pm – 2am) " All inclusive Gala" Food, Music, Cocktail, Art,
Sunday April 3 – Day 3 (12pm – 11pm) "R&B Soul Picnic" Music, Food, Cocktails, Art
WHERE:
The Promenade at Piedmont Park 1320 Monroe Dr NE, Atlanta, GA 30306
WHO: R&B Soul Picnic will include musical performances with Grammy-award winning producer, artist, entrepreneur and DJ Jermaine Dupri serving as host and slated to perform a DJ set. More celebrity guests to be announced. R&B Soul Picnic is produced by SAHP Group (Service & Hospitality Professionals).
WHY: Our souls need healing after these past few years, we've lost loved ones and lost hope. What better way to heal the soul than a safe space with good Soul and R&B music. An event with good food, music, wellness and healing vendors, games and more. Come join us for Atlanta's R&B and Soul Picnic in the heart of the city at Piedmont Park Midtown. We will be playing the best of Classic and New R&B and Soul Music Bring your own cooler (No Glass). This event will be from 12 noon until 11pm, Saturday and Sunday
HOW: Attendees are expected to bring their own cooler, blanket, lawn chair and of course, appetites.
Media Opportunities: Exclusive one-on-one interview opportunities with Celebrity DJ host, Jermaine Dupri will be available upon request and approval.
Special Instructions: Parking in the SAGE parking facility (prices vary); some free parking available; wheelchair accessible; MARTA access.
By: S.A.H.P Group