Soul-Funk-R&B Band Tower of Power Announces Nationwide Spring Tour | Kicks Off Feb. 11th, 2022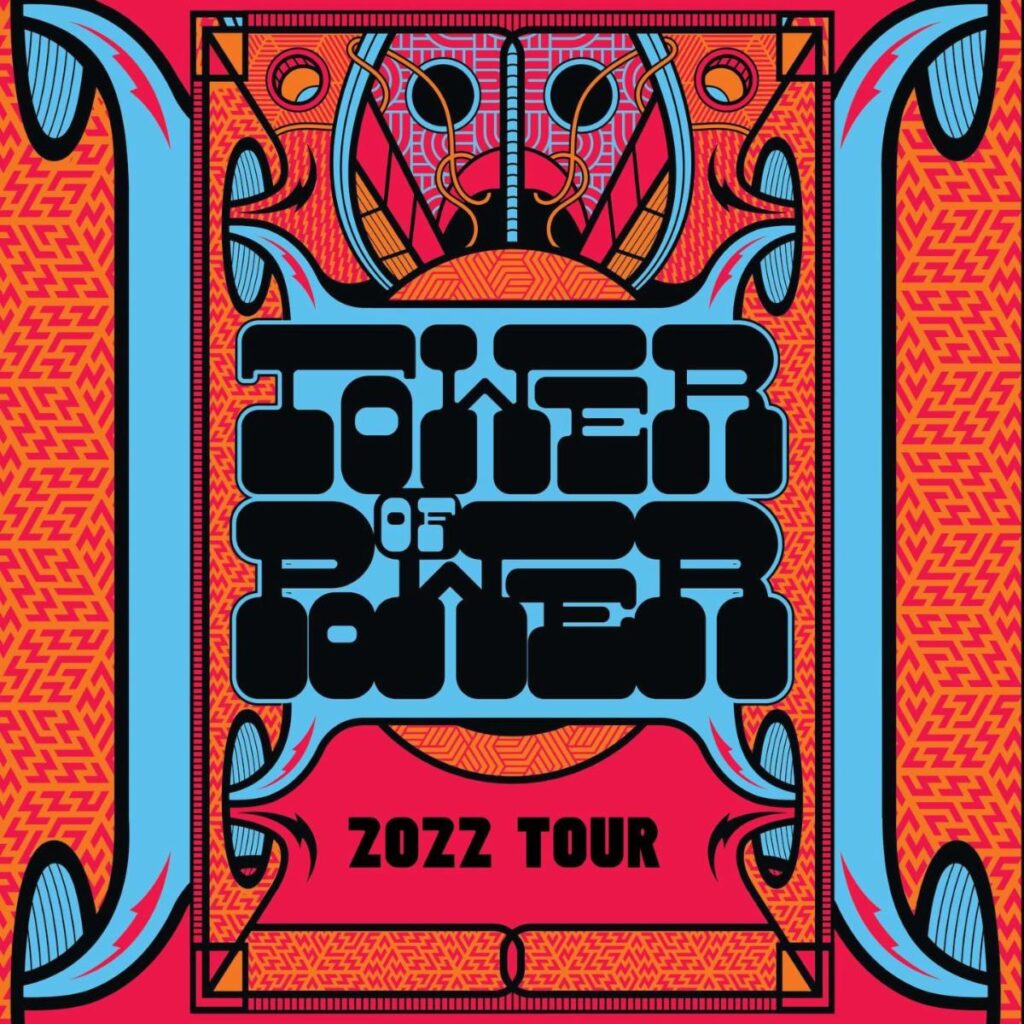 Legendary Soul-Funk-R&B Band Tower of Power Celebrates
50th Anniversary Release, 50 Years of Funk & Soul:
Live at the Fox Theater – Oakland, CA – June 2018,
with Nationwide Spring Tour
First Major Tour Since Onset of Covid-19 Pandemic
Tower of Power, legendary Bay Area funk band, announces today their initial details surrounding a late winter / early spring 2022 tour; one that will dip them down into Florida and select Northeastern markets for the first time since the onset of Covid in 2020. The band was last on the road in the fall of 2021 but hasn't paid a true visit to Florida or the Northeast since before 2020. With this tour, spanning over 15 cities, Tower of Power returns to some of their favorite markets to bring their much needed inimitable blend of soul, funk, rock, R&B, and jazz to rejuvenate fans both old and new.
The band, whose timeless classics such as "What Is Hip?" "So Very Hard to Go," "You're Still A Young Man," and many more, have truly withstood the test of time. In 2018, Tower of Power got together for two memorable evenings in Oakland, the city that started it all, to celebrate its landmark 50th anniversary with a few thousand friends, family and fans. The window-rattling grooves and raucous party spirit of ToP has been a balm for the soul throughout the band's half-century existence, but the release of 50 Years of Funk & Soul: Live at the Fox Theater – Oakland, CA – June 2018 couldn't have come at a better time.
Now, the legendary soul-funk-R&B group is set to return to the road with the first major tour since the onset of the Covid-19 pandemic. Beginning in February, they'll visit over 20 markets in nearly a dozen states to celebrate the release of their recent album in commemoration of their 50th anniversary.
Available now from Artistry Music/Mack Avenue Music Group, the high-spirited live album and video offers a reminder of the communal joys of the live music experience, something that's been sorely missed over this staggering pandemic year. Released as a 3-LP set, a 2-CD/DVD combo, a standalone DVD, as well as digitally, 50 Years of Funk & Soul is the next best thing to hearing these brilliant musicians in person. Fittingly for such a special occasion, Tower of Power went all out for these hometown shows, supplementing the core 10-piece band and its iconic horn section with additional horns and a string section.
Bandleader and saxophonist Emilio Castillo also invited back a few elite ToP alumni, including saxophonist Lenny Pickett (musical director of the Saturday Night Live band); keyboardist Chester Thompson (Santana); guitarist Bruce Conte and former vocalist Ray Greene, who shows off his trombone prowess. They join the renowned modern line-up of the band, featuring co-founder Stephen "Doc" Kupka on baritone sax, longtime drummer David Garibaldi, and lead vocalist Marcus Scott. Adding a bittersweet tinge is the presence of founding bassist Francis "Rocco" Prestia, who passed away in September 2020.
"People come up to me all the time and say, 'Wow man, 50 years! We can't believe it,'" laughs Castillo. "You can't believe it? I'm the one that can't believe it. We've been through a lot of ups and downs and learned a lot along the way. We've affected a lot of people's lives and done a lot of work that we're very proud of. The band has a real family atmosphere. It's been very rewarding."
Castillo was only 17 years old when he met Kupka and started to assemble the band that would become Tower of Power. "I had no vision at all," he recalls now. "I just loved playing soul music. My idols were a local band called The Spyders and they had gigged in Sacramento. I thought, 'Man, if I could just get to Sacramento that would be it.' That's literally how small my vision was."
The band has long since surpassed Castillo's admittedly modest aspirations, traveling the world, enjoying hit singles on their own and backing some of the most legendary artists of the last 50 years – a list that includes Otis Redding, Elton John, Santana, the Grateful Dead, John Lee Hooker, Aerosmith, Bonnie Raitt, and countless others. In the process they've defined an "Oakland soul" sound as instantly recognizable as those from Castillo's hometown, Detroit, as well as inspirations like Memphis and Philadelphia.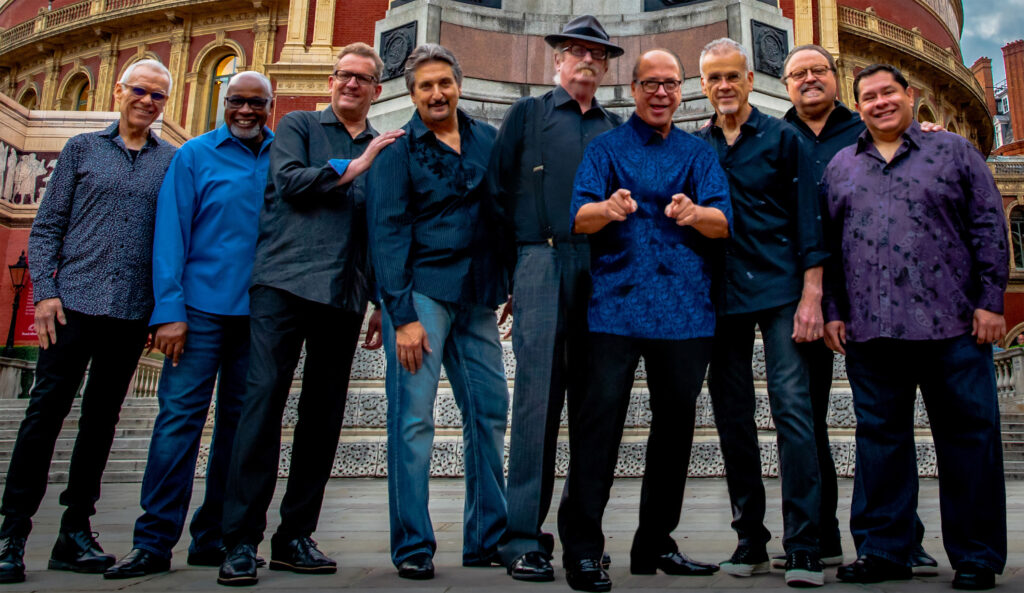 Upcoming Tower of Power U.S. Tour Dates
February 11 & 12 | Montbleu Resort Casino and Spa | Stateline, NV
February 15 | Ponte Vedra Concert Call | Ponte Vedra, FL
February 17 | Nancy and David Bilheimer Capitol Theatre | Clearwater, FL
February 19 | Parker Playhouse | Ft. Lauderdale, FL
February 20 | The Plaza Live | Orlando, FL
February 22 | Variety Playhouse | Atlanta, GA
March 3 | Tupelo Music Hall | Derry, NH
March 4 | Plymouth Memorial Hall | Plymouth, MA
March 5 | Chevalier Theater | Medford, MA
March 7 | Whitaker Center for Science and the Arts | Harrisburg, PA
March 9 | Community Arts Center | Williamsport, PA
March 10 | The Ridgefield Playhouse | Ridgefield, CT
March 11 | The Warehouse at FTC | Fairfield, CT
March 14 & 15 | Sony Hall | New York, NY
March 17 | MGM Northfield Park | Northfield, OH
March 19 | Lindenwood Theater | Saint Charles, MO
April 23 | Soundstage at Graceland | Memphis, TN
DL Media