The 15th Annual Angel City Jazz Festival | October 21st – November 5th, 2022
by

15th Annual Angel City Jazz Festival Announces Stellar 2022 Program
In its 15th year, 501 (c)(3) Angel City Arts presents the Angel City Jazz Festival October 21 – November 5, 2022, at diverse and popular venues such as REDCAT (Roy and Edna Disney/CalArts Theater), 2220 Arts & Archives (formerly The Bootleg Theatre), LACMA (Los Angeles County Museum of Art), the FORD, Barnsdall Art Gallery Theatre and the World Stage.
This year's fall event will host over a dozen concerts featuring live performances by Luciana Sousa and Vince Mendoza: Storytellers with big band, Marquis Hill, John Escreet Trio, David Murray, Jonathan Pinson's Boom Clap, ROVA, Battle Trance, the Ben Wendel Group, the Daniel Rotem Quartet, Myra Melford's Fire & Water Quintet, Nicole McCabe's Septet, Zoh Amba, and more to be announced.
Jazz never stands still. Like improvisation, it's constantly evolving and reinventing itself. While some festivals focus with a nostalgic lens, Angel City unapologetically looks forward to encouraging and embracing metamorphosis of the genre. While providing a cradle to 1960s innovators Ornette Coleman, Eric Dolphy, and Charles Lloyd, Los Angeles never consistently hosted a festival dedicated to post-traditional improvisation until innovator Rocco Somazzi founded The Angel City Jazz Festival in 2008. The festival has helped establish LA as a jazz destination through 12years of affordable and accessible live concerts throughout the city featuring artists such as Bill Frisell, Archie Shepp, Bennie Maupin, Roscoe Mitchell, Wadada Leo Smith, Vijay Iyer, Ravi Coltrane, Nels Cline, Tigran Hamasyan, Rudresh Mahanthappa, and many others.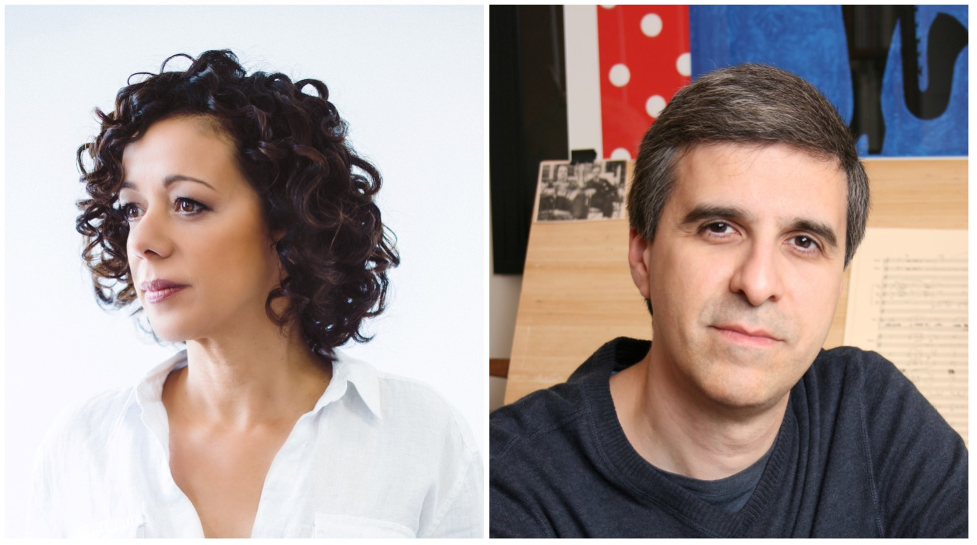 The festival kicks off Friday, October 21 at the Ford in Hollywood with soulful Grammy award winning vocalist Luciana Souza presenting a new arrangement of Brazilian classics by Vince Mendoza for a big band that includes many LA luminaries such as Peter Erskine, Alex Acuna, Bob Mintzer and Bob Sheppard.
The excitement continues on Saturday October 22 with a double bill featuring dynamic trumpeter Marquis Hill with Jahari Stampley, Joshua Griffin and Jeremiah Collier, followed by the CD release party for Seismic Shift featuring an LA-based power trio of John Escreet, Eric Revis and Damion Reid. The opening weekend closes with a rare appearance by legendary sax man and PAPA alumnus David Murray at the World Stage in LA's own Africa Town on October 23.
The following weekend, Friday, October 28, ACJ partners with LACMA to present a free concert featuring LA-based drummer Jonathan Pinson's Boom Clap. On Saturday, October 29, two of the world's preeminent sax quartets, ROVA from the Bay Area and Battle Trance from NYC will share the stage at 2220 Arts + Archives. On Sunday, October 30, Ben Wendel will perform material from his High Heart release at the Barnsdall Gallery Theatre with an all-star band featuring Shai Maestro, Gerald Clayton, Michael Mayo, Joe Sanders and Nate Wood. On the same night, Daniel Rotem will present a set dedicated to John Coltrane featuring Billy Childs, Darek Oles and Joe LaBarbera.
The festival's penultimate event will see the highly anticipated new ensemble helmed by keyboard virtuoso Myra Melford with Mary Halvorson, Tomeka Reid, Susie Ibarra and Ingrid Laubrock perform at Colburn's Thayer Hall in DTLA. Opening the night is the Nicole McCabe Septet premiering a new piece commissioned by the Los Angeles Jazz Society.
The festival will conclude on November 5 with a performance by NYC-based rising star Zoh Amba, leading a quartet featuring Tashi Dorji, Dylan Fujioka and Mark Dresser.
Full schedule, tickets and details at www.angelcityjazz.com.
Friday, October 21:
The Ford, 2580 Cahuenga Blvd East, Los Angeles, CA 90068
8:00pm Luciana Souza & Vince Mendoza: Storytellers with big band
Sarturday, October 2:
REDCAT, 631 West 2nd St, Los Angeles, CA 90012
8:00pm Marquis Hill
9:15pm John Escreet Trio – Seismic Shift CD Release Party
Sunday, October 23:
The World Stage, 4321 Degnan Blvd, Los Angeles, CA90008
8:00pm TBD
9:15pm David Murray Trio
Friday, October 28:
LACMA, 5905 Wilshire Blvd, Los Angeles, CA 90036
6:00pm Jonathan Pinson's Boom Clap
Saturday, October 29:
2220 Arts+ Archives, 2220 Beverly Blvd, Los Angeles, CA90057
8:00pm ROVA
9:15pm Battle Trance
Sunday, October 30:
Barnsdall Gallery Theatre, 4814 Hollywood Blvd, CA90027
8:00pm Daniel Rotem's Wise One
9:15pm Ben Wendel Group
Friday, November 4:
Thayer Hall, 200 South Grand Ave, Los Angeles, CA90012
8:00pm Nicole McCabe Septet
9:15pm Myra Melford's Fire & Water Quintet
Sarturday, November 5:
2220 Arts + Archives, 2220 Beverly Blvd, Los Angeles, CA90057
8:00pm TBD
9:15pm Zoh Amba Quartet
DL Media