The 43rd Annual Hollywood Bowl Jazz Festival | June 17th-18th, 2023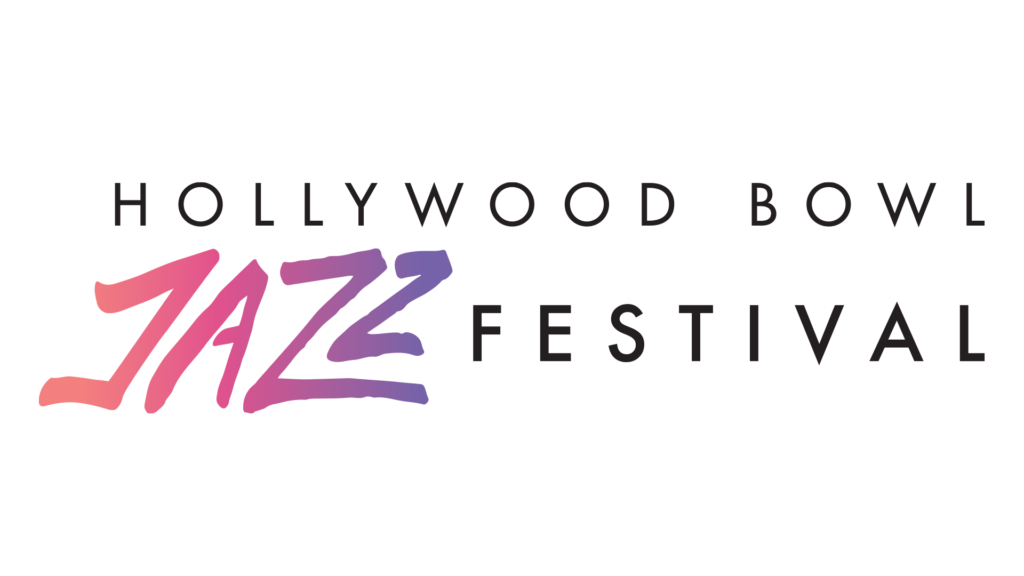 LOS ANGELES PHILHARMONIC ASSOCIATION
ANNOUNCES INITIAL LINEUP FOR
2023 HOLLYWOOD BOWL JAZZ FESTIVAL
Co-curated by Herbie Hancock and Kamasi Washington
Beloved two-day festival celebrates 43rd year June 17-18 at the Hollywood Bowl
Hosted by Arsenio Hall, with artists slated to appear including Kamasi Washington, Leon Bridges, West Coast Get Down, St. Paul and The Broken Bones, Digable Planets, Poncho Sanchez, Aziza, Soul Rebels with Big Freedia, Samara Joy, Lionel Loueke and Gretchen Parlato, Boukman Eksperyans, Butcher Brown, Andrew Gouché and Prayze Connection and more
Single tickets on sale March 14 at 10 a.m. PT
UPDATE April 12th: Bell Biv DeVoe and Ledisi join the Hollywood Bowl Jazz Festival!
LOS ANGELES (Jan. 26, 2023) – The Los Angeles Philharmonic Association today announced initial details of the Hollywood Bowl Jazz Festival presented by the LA Phil over Father's Day weekend, Saturday and Sunday, June 17-18, 2023. Two-day packages are currently available to returning package holders and single tickets will be on sale Tuesday, March 14, at 10 a.m. PT.
Celebrating 43 years, the festival is for the first time co-curated by jazz titans Herbie Hancock and Kamasi Washington, frequent collaborators who performed together at the Bowl in August 2017. Oscar and 14-time Grammy winner Hancock is the LA Phil's Creative Chair for Jazz and has been performing at the Bowl for seven decades and continues to reimagine jazz. Bringing the lineage of hard bop and spiritual jazz into the 21st century with a decidedly contemporary musical approach, Grammy- and Emmy-nominated LA native Washington will also return to the Bowl with his stunning live performance style.
Herbie Hancock said, "I was thrilled when the LA Phil asked me to co-curate this festival with Kamasi and explore his extraordinary artistic vision. Our celebration this year includes so many artists—both emerging and established—at defining moments in their musical journeys. Together, we hope to create community and connection through the music we make and leave audiences feeling uplifted and inspired. It has been a joy to partner with Kamasi and the LA Phil, an organization committed to innovative jazz programming and nurturing our humanity through the arts."
Kamasi Washington said, "I am so honored to be invited by the LA Phil to co-curate this year's Hollywood Bowl Jazz Festival with the great Herbie Hancock. Herbie is one of the greatest musicians to ever live and I am so grateful to be working with him on this special show. Herbie and I have been working with the LA Phil team to create a one-of-a-kind experience that we hope will leave the audience with excitement, joy, life, soul and most of all great music!"
Celebrated comedian Arsenio Hall will reprise his role as this year's host. An artistically exciting and eclectic lineup of performers has been confirmed to appear, including saxophone virtuoso Kamasi Washington; boundary-pushing recording artist and songwriter Leon Bridges; influential LA-based collective the West Coast Get Down; eight-piece soul band St. Paul and The Broken Bones; pioneering hip-hop trio Digable Planets; trailblazing Latin Jazz conguero Poncho Sanchez; Aziza superstar quartet featuring Dave Holland, Chris Potter, Lionel Loueke and Eric Harland; New Orleans brass and bounce sensations Soul Rebels with Big Freedia; once-in-a-generation vocalist Samara Joy; Beninese guitarist Lionel Loueke and singer-songwriter Gretchen Parlato; legendary Haitian band Boukman Eksperyans; expansive jazz and hip-hop hybrid quintet Butcher Brown; gospel greats Andrew Gouché and Prayze Connection; next-generation student groups: the Herbie Hancock Institute of Jazz Performance Ensemble at UCLA; The Cardinal Divas of SC; LACHSA Jazz; LAUSD Beyond the Bell All-City Jazz Band and more, with a complete lineup to be announced in March.
Tickets for the Hollywood Bowl Jazz Festival are available online at hollywoodbowl.com or via phone at 323 850 2000 on the following dates. Programs, artists, dates, prices and availability subject to change.
Two-day packages currently available to returning package holders
Two-day packages available to the public Tuesday, February 7
Single tickets and groups sales available Tuesday, March 14
LA Phil