Warren Hill's Los Cabos Jazz Festival | April 25th-29th, 2019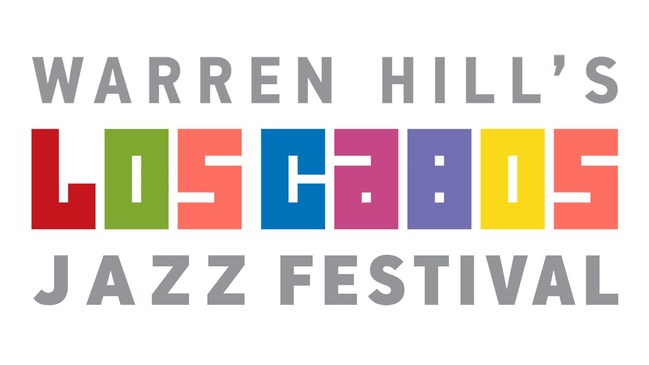 Warren Hill's Los Cabos Jazz Festival Launches at Famed Vacation Hot Spot April 2019
Hot off the success of his wildly popular, sold out festival in Cancun, Warren Hill launches his brand new event in the hot spot Los Cabos.
MALIBU, Calif., Jan. 16, 2019 /PRNewswire/ — Warren Hill, owner/founder of one of the world's most iconic and recognized brands, Music Getaways, announced the brand new music festival Warren Hill's Los Cabos Jazz Festival, located on the shores of the famed vacation hot spot – Cabo San Lucas, Mexico.
Legendary recording artist Warren Hill is debuting yet another destination music venture with the Los Cabos Jazz Festival. This groundbreaking event will be held at the Hard Rock Hotel Los Cabos. Guests will be treated to an exclusive first look at the brand new hotel a week before it opens to the public, as well as a massive lineup of famed jazz artists, of which Warren Hill and his Music Getaways Music Festival brand is well known for delivering.
The Los Angeles-based company Music Getaways is run by entrepreneur and festival trailblazer Warren Hill. Hill has become firmly established in the destination festival scene with sold-out crowds attending his most popular event; the Cancun Jazz Festival. All of Hill's festivals are highly regarded, with a reputation for stellar lineups, professional productions, and attentive customer service. "Travel music destinations have proven to be a massive success so far, and we look forward to delivering more fantastic experiences to our guests in yet another beautiful vacation destination," says Warren Hill.
The festival takes place over four days, April 25-28, 2019, and the event also offers an option for three pre/post nights for guests wanting to extend their stay. The resort is all-inclusive, including concerts, room, meals, drinks/alcohol, resort credits, and local airport transfers.
"Held at the BRAND NEW Hard Rock Hotel Los Cabos, this stunning location features an incredible beach, 5 Star accommodations, access to the Tiger Woods-designed golf course, and an additional Festival hotel right next door – the Japanese inspired opulence of the Nobu Hotel," says Warren Hill of the Los Cabos Jazz Festival (loscabosjazz.com).
The Los Cabos Jazz Festival event is already packing some heavy hitters for guests to enjoy, including hit jazz musicians Boney James, Jeffrey Osborne, Jonathon Butler, Damien Escobar, West Coast Jam (feat. Richard Elliot, Peter White, DW3), Sax to the Max (feat. Michael Lington, Vincent Ingala, Paul Taylor) and of course Warren Hill and many more. In addition to the gorgeous scenery and unforgettable performances, guests will also benefit from the all-inclusive access to food and drinks, swim-up rooms and suites, transportation, resort credits, and reserved seating to all shows. Upgrades are available upon request when booking. Don't miss out on this exclusive opportunity to attend a famed Warren Hill event at a brand new Hard Rock Hotel!
For more information on Music Getaways, Warren Hill and the Los Cabos Jazz Festival, visit loscabosjazz.com, on Instagram @LosCabosJazz or on Facebook as Los Cabos Jazz Festival.
Prices for the month of January are starting at the special New Year rate of the clever price tag of $2019. These special rates end February 1, 2019.
For reservations, call 424-529-9000 or e-mail [email protected]
Warren Hill brings this exclusive music event to the all-inclusive Hard Rock Hotel Los Cabos, which is overlooking an expansive long stretch of a white sandy beach and is nestled on the southern tip of Mexico's Baja Peninsula. They even offer swim-up, oceanfront rooms, and suites, featuring a semi/private pool just outside the room's terrace. This is also the first time guests will be able to stay at the brand new 600-room Hard Rock Hotel Los Cabos. With its enviable setting and offerings, this all-inclusive resort is a lifestyle destination. The resort will feature a timeless, yet modern interpretation of Spanish architecture throughout its six restaurants and multiple pool sites, in addition to the indisputable Hard Rock vibe suiting the area's vibrant and lively culture revered as a star-studded destination. The resort will also roll out the red carpet for guests with unparalleled live music performances and vast amenities, such as the Rock Spa® and its newly unveiled Rhythm & Motion spa menu and Body Rock® workout facility. Additionally, the property will offer legendary music memorabilia, a world famous Rock Shop® featuring Hard Rock's iconic merchandise and The Sound of Your Stay – the brand's all-encompassing music amenity program exclusive to guests of the hotel.
Los Cabos is a dream destination for travelers around the world which provides a sublime travel experience not easily forgotten. At the southern tip of the Baja California Peninsula in Mexico, the red desert collides with the confluence of the cobalt blue waters of the Sea of Cortez and the Pacific Ocean. Main attractions are miles of beaches, Land's End rock formations at one end of the bay and Cabo Pulmo Marine Park, an underwater nature preserve boasting 200 species of tropical fish, the only living coral reefs in the Sea of Cortez and a sea lion colony. Marlin fishing, diving, and snorkeling are top activities, as the waters are very warm. Formerly a tiny fishing community, Los Cabos has become a tourist hot spot but still maintains a small-town feel.
About Warren Hill
The legendary Warren Hill is an entrepreneur and the creator of Warren Hill's Smooth Jazz Cruise in 2004 – the first of it's kind. Paving the way for the music cruise industry. After selling his cruise business in 2007, he began branding his own hotel destination events with Jammin' in Jamaica in 2009, Warren Hill's Saxophone Summit in 2011 in Los Angeles, and most recently; the sold-out Warren Hill's Cancun Jazz Festival, which is now in its fifth year. Besides being known as one of the world's premier travel companies, Hill's company Music Getaways is known for their "hospitality from the heart" mentality, which stems from the humble man himself, Warren Hill. If all of that isn't enough, Warren Hill is a recording artist as well. With a prominent and impressive career thus far, including thirteen CD's, touring with his dynamic live show to over 25 countries and selling well over a million records worldwide, whilst garnering multiple awards along the way. Hill also broke barriers with his solo CD's and collaborations topping the almost unheard of multi-genre charts: Pop, Adult Contemporary and Smooth Jazz. Hill was born and raised in Toronto, Canada, a graduate of Berklee College of Music in Boston. He began his career in 1991 when his debut RCA album shot to the top of the contemporary jazz charts and landed him the opening spot on Natalie Cole's "Unforgettable" 40 city US tour. Since then, he's had numerous number 1 records, singles, awards and has been touring the world for 28 years. Warren along with Tamara Van Cleef-Hill (his wife of 24 years), and their daughter Olivia Rox (Season 15 American Idol Finalist) are not just any family; they are a dynamic power family. You can usually find this uber-talented and innovative team running festivals, building a musical instrument company (that also has a charitable spin on it), recording music, touring the world and running Songbird Records (a Malibu-based record label that they founded together). Next in the works for Warren Hill includes a new CD, a line of signature saxophones and instruments, producing music, saxophone summits, and a new CD dropping soon from his daughter, pop artist Olivia Rox.
Contact: Music Getaways (424) 529-9000 [email protected]
Learn more at https://loscabosjazz.com
For reservations, call 424-529-9000 or e-mail [email protected]
SOURCE Warren Hill's Los Cabos Jazz Festival