Will Downing LIVE at The Pacific Jazz Institute at Dimitriou's Jazz Alley | Jan. 19th-22nd, 2017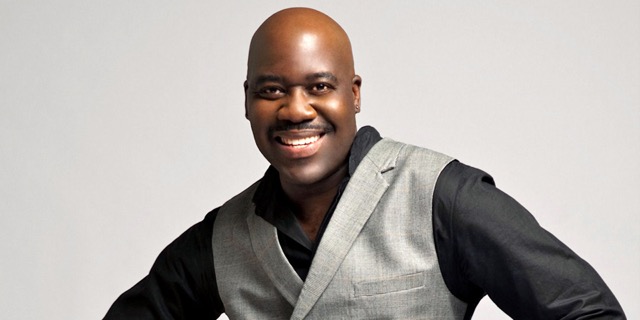 WILL DOWNING
January 19 – 22, 2017
FROM: The Pacific Jazz Institute at Dimitriou's Jazz Alley
2033 6th Avenue, Seattle, WA, 98121
COST: $45.50 (includes $5.00 service fee)
The Pacific Jazz Institute at Dimitriou's Jazz Alley welcomes sophisticated soul singer Will Downing for four nights and five shows touring in support of his latest release Black Pearls. Band members are TBA. Show times: Thursday, Friday and Sunday at 7:30pm. Show times Saturday at 7:30pm and 9:30pm. Doors open at 6:00pm Thursday and 5:30pm Friday – Sunday.
Will Downing, widely known as "The Prince Of Sophisticated Soul," is an icon in both the R&B and Jazz worlds. Having sold more than 4 million albums in his brilliant career, Will continues to tour nonstop to the delight of his devoted fans! Black Pearls (released July 8, 2016) is an homage to some of the greatest female vocalists in the history of R&B: a collection of superstar R&B songbird classics, re-imagined from a male point of view! The album features guest appearances by Kirk Whalum and Najee and a full string ensemble, with arrangements and production by such superstar producers as Barry Eastmond (who has produced the likes of Aretha Franklin and Anita Baker) and Chris "Big Dog" Davis (George Clinton, Najee, Kim Burrell), Black Pearls is the crowning achievement of Will Downing's 28 year career! The track listing tells the story:
"Street Life" – originally by Randy Crawford
"Black Butterfly" – originally by Deniece Williams
"Get Here" – originally by Brenda Russell
"Meet Me On The Moon" – originally by Phyllis Hyman
"Don't Ask My Neighbors" – originally by The Emotions
"Your Smile" – originally by Angela Winbush
"Everlasting Love" – originally by Chaka Khan and much more!
Will Downing's voice is one of the most distinctive, loved and instantly recognizable voices in R&B. His flawless, emotive, buttery-smooth and agile honey-toned baritone, along with his impeccable phrasing and jazz-fueled agile runs, seamlessly bridge the worlds of R&B and Jazz. Downing's sophisticated and always-cool sensibilities have proven to be timeless and have garnered him the role as the reigning king of romantic ballads.
Downing balances work with off-the-road life in New Jersey as a loving husband and father, humbly passing the test of time and being that timeless living example of the absolute best at what he does! More information at www.willdowning.com