The 2nd Annual Temecula Blues Festival in Old Town Temecula | April 18th, 2020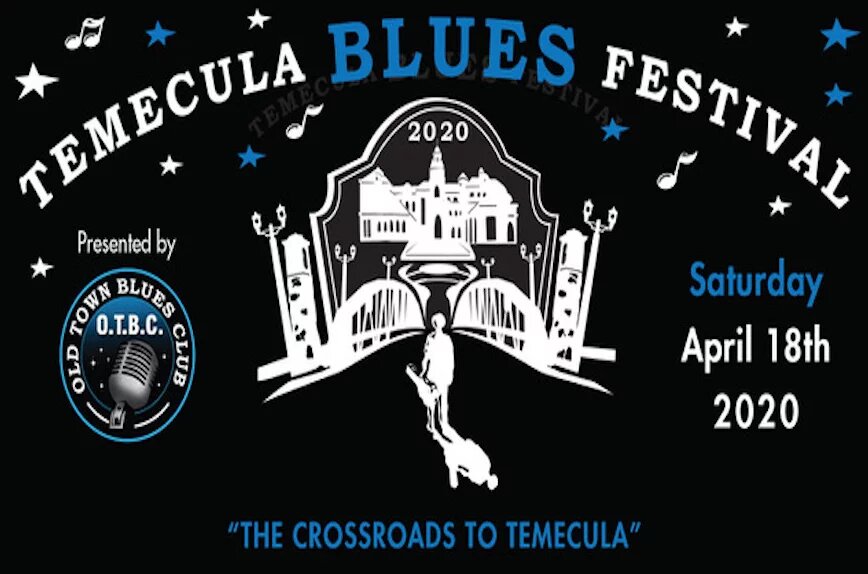 The Temecula Blues Festival
2020
Old Town Temecula
Premier Spring Event
Tickets Now On Sale (Purchase HERE!)
Old Town Temecula Civic Center Plaza
41000 Main St, Temecula, CA 92590
The Old Town Blues Club in Temecula, CA is proud to present this, the second annual Temecula Blues Festival, which represents the power of outstanding talent in blues music, most found right here in Southern California.
Andy Doty, the proprietor of The Old Town Blues Club and the producer of the Temecula Blues Festival, recognizes this opportunity to support the outstanding local, national and international performers through the Temecula Blues Festival.
You too can do your part by purchasing tickets to this event. Not only will you receive an awesome day of live blues music, but you will be able to contribute to the community of Temecula, contribute to the support for live blues music and contribute to making Temecula the go to place regionally for outstanding music. You can choose to be a part of it. Hope to see you there!
www.temeculabluesfestival.com