The 10th Annual East Petersburg Blues Festival in PA (FREE!) | Sept. 4th, 2021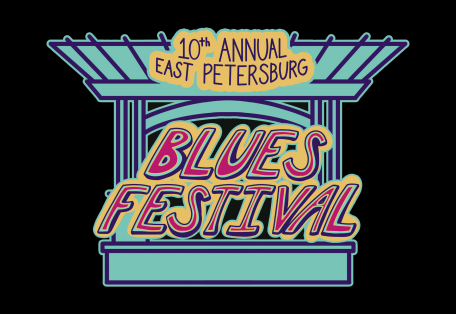 10th Annual East Petersburg Blues Fest Announced
Free local event boasts top regional talent and book signing
LANCASTER, Pa. – July 29, 2021 – PRLog — As the summer of 2021 draws to a close, the small borough of East Petersburg, just six miles northwest of Lancaster, PA, proudly announces the return of the beloved East Petersburg Blues Festival on Saturday, September 4, 2021. After a one year hiatus necessitated by the pandemic, the festival celebrates its 10th anniversary, eleven years after it began.
Reflecting on the event's history, festival organizer Randy Bucksner (of the Mystic Alpacas band) can't believe this is the tenth event. Originally a grass roots event with bands literally playing on flatbed trucks with their own amps, there have been great improvements over the years. The construction of a beautiful amphitheater and installation of a professional sound system have been added to the East Petersburg Community Park, where the annual event is held. Food trucks will be onsite this year, also. "We've come a long way," says Bucksner. "It is exciting to reach this milestone and look forward to what the next ten years will bring!"
A free, family-friendly event, the festival begins at 2PM and continues until 7PM, featuring five outstanding acts from the Delaware Valley covering a broad cross-section of blues music mixed with rock, soul, Americana, jazz, funk and pop influences: Bluestime, Laura Cheadle, Greg Sover Band, Debra Devi and Sweet Leda. Complete event information is available at http://www.facebook.com/eastpetebluesfest.
Performing at 5PM is Fender artist Debra Devi, who is also author of The Language of the Blues: From Alcorub to Zuzu (Billboard Books, 2016). Opening with a foreword by Dr. John, the ASCAP Deems Taylor Award Winner for Outstanding Books on Music explores 150 blues terms with fresh, witty insight. Devi will be hosting a book signing after her performance.
This year's event is supported by East Petersburg Borough, the Blues Society of Central Pennsylvania and Nola Blue Records, Central Pennsylvania's international blues record label.