The Carr Center Presents "To Stevie With Love" Tribute Concert | Feb. 26th, 2022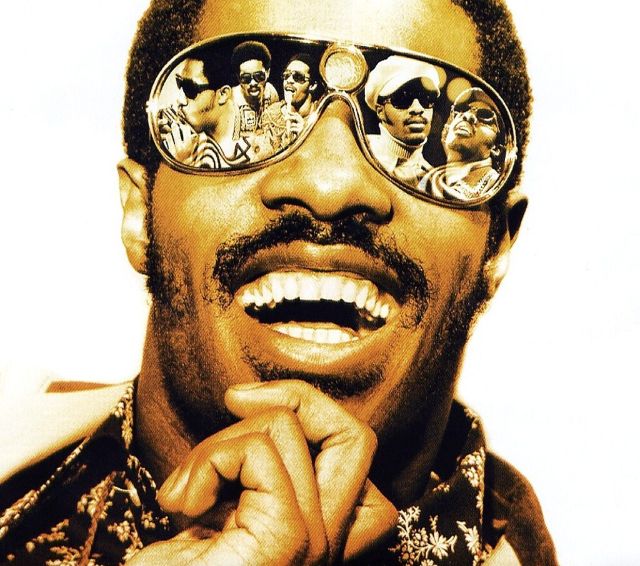 The Carr Center Presents "To Stevie With Love"
Tribute Concert featuring Terri Lyne Carrington,
Grégoire Maret, Michael Mayo,
Frank McComb, and Others
Detroit's Legacy Black Arts Organization Celebrates
Motown Legend Stevie Wonder
During Black History Month
(Detroit, MI – January 25, 2022) –Detroit's The Carr Center at DSA will present the dynamic live concert titled To Stevie With Love on Saturday, February 26, 2022, at the Detroit School of Arts, Ford Theatre, 123 Selden Street, at 7:30 p.m. This jazz-inflected tribute to the music of Motown legend and 25-time Grammy Award winner Stevie Wonder is part of the Carr Center's Black History Month programming and continues its dynamic schedule of events celebrating its 30th year. Patrons can purchase tickets to the live event or the live stream at the Center's website, thecarrcenter.org. The live stream will take place on the CarrCenterLive! YouTube channel.
This tribute to the genius of Stevie Wonder imagines the music of the Maestro through the lens of the New York jazz scene, with musical direction by three-time Grammy-winning recording artist, drummer, composer, and educator Terri Lyne Carrington, who serves as the Center's artistic director. The performance will also feature musical arrangements by pianist Kevin Harris. Special guests include Grammy-winning harmonica wizard Grégoire Maret, critically acclaimed vocalist Michael Mayo, silky soul vocalist and keyboard master, Frank McComb, the funky wizardry of guitarist Keyanna Hutchinson and Detroit's own Dwight Adams, the trumpeter from Wonder's touring band. The event is sponsored by Love, Tito's, the philanthropic arm of the Texas-based vodka maker.
In addition, as part of its ongoing commitment to arts education, the Carr Center is also offering a free educational workshop to public school students leading up to the show. Pianist and educator, Kevin Harris, who created original arrangements and will perform on To Stevie With Love, will lead a master class on Thursday, February 24, 2022, at DSA, at 2:30 p.m. Space is limited; those interested can also register to participate through the Detroit School of Arts.
"We're thrilled to be able to present this live event since it was rescheduled from March of 2020," notes Oliver Ragsdale Jr., the President and CEO of the Carr Center. "This concert is part of our return to live events in Detroit."
"Stevie is a wonder," Ragsdale continues. "This is no more appropriate or exciting way to celebrate Black History Month than with such a historically significant artist."
The Carr Center Artistic Director Terri Lyne Carrington concludes: "I'm thrilled to put together a tribute to one of America's most celebrated artists, Stevie Wonder. He is an undeniable genius whose music is truly universal, while still personal and socially relevant. His artistry is woven through the fabric of our lives, leaving his fingerprint indelibly on our culture. He defies category and is a complete musician who has been influenced by all great Black American Music, so it makes total sense to offer his music through the lens of jazz, in honor of Black History Month, in honor of the Carr Center's 30th anniversary, and in honor of Stevie's contribution to our musical heritage."
ABOUT STEVIE WONDER
Born May 13, 1950, in Saginaw, Michigan, as Stevland Hardaway Morris, Stevie signed to Berry Gordy's Tamla imprint at Motown at age 11. As "Little" Stevie Wonder, the musical prodigy scored his first Billboard Hot 100 hit at 13 years old with "Fingertips." As an adult, he developed his skills as a songwriter, multi-instrumentalist, and record producer who pioneered the use of synthesizers and electronic instruments, venturing into a range of music genres and influencing generations of artists with his soulful vocals, melodies, and lyrical content. Maturing into a full artist by the early 1970s, he released his seminal albums Talking Book and Innervisions charted in the Top 5, and Fullfillingness' First Finale and Songs In The Key Of Life both reached No. 1. In 1973, Wonder took home his first five Grammy Awards for Innervisions, which won Album Of The Year, along with additional Grammy Awards for "You Are The Sunshine Of My Life" (Best Pop Vocal Performance, Male) and "Superstition" (Best R&B Vocal Performance, Male and Best Rhythm & Blues Song). Wonder is one of only three artists in Grammy history to win Album Of The Year three times in his career. He is also one of the top Grammy winners of all time with twenty-five awards. In 1999, Wonder was honored as the MusiCares Person of the Year. Wonder is one of the world's best-selling musicians, with sales of more than 100 million records worldwide. Wonder has been inducted into the Rhythm and Blues Music Hall of Fame, the Rock and Roll Hall of Fame, and the Songwriters Hall of Fame. He is also noted for his work as an activist for political causes, including his 1980 campaign to make Martin Luther King Jr.'s birthday a federal holiday in the U.S. In 2009, he was named a United Nations Messenger of Peace, and in 2014, he was honored with the Presidential Medal of Freedom.
ABOUT THE CARR CENTER
Originally incorporated as The Arts League of Michigan, Inc., the Carr Center has become one of the leading organizations to present African American arts, in all disciplines, in the country. The center is named for the late Virgil Carr, an arts advocate and community leader, who was the former president and CEO of The United Way of Detroit. The center's core programs include The Carr Center Artists' Hub, which is the home to local and regional artists as well as special guest artist residencies; The Carr Center Presents … series of performance, film and visual arts events for the public, and The Carr Center Arts Academy, an educational umbrella which includes the Saturday Arts Academy for students grades 6 – 8 and the competitive Summer Dance Intensive program designed by Tony Award-nominated dancer/choreographer and Emmy Award-winning actress and director, Debbie Allen. The Academy also hosts professional development programs for early-career artists, including The Gathering Orchestra, and the Independent Scholars Program for visual artists. As such, the Carr Center is a key element in the fabric of life in Detroit.
Through program and audience development partnerships with the Henry Ford Museum of American Innovation, University Musical Society of the University of Michigan, Detroit Opera House, Rock and Roll Hall of Fame and Museum, Michigan State University, Wayne State University, and Charles H. Wright Museum of African American History, the Carr Center has created a variety of innovative artistic initiatives focused on increasing cultural participation for artists and audiences.
Gwendolyn Quinn Public Relations