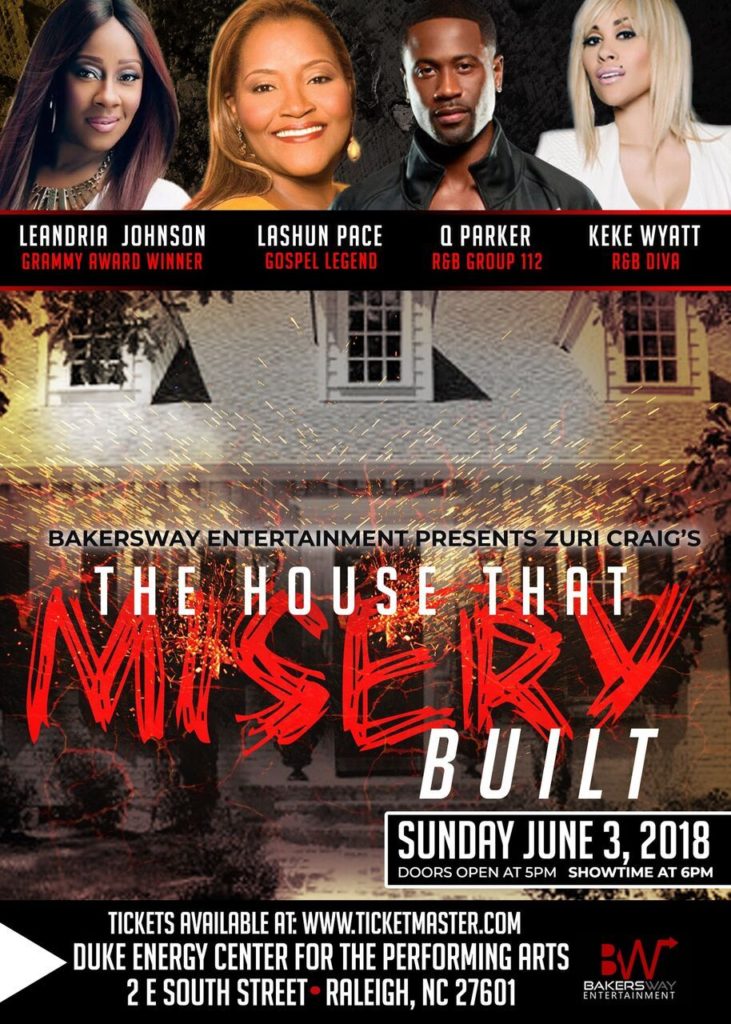 BAKERSWAY ENTERTAINMENT PRESENTS ZURI CRAIG'S
HIT MUSICAL STAGE PLAY" THE HOUSE THAT MISERY BUILT,"
COMING TO RALEIGH, NC

Led by Gospel Legend LaShun Pace, R&B Diva Keke Wyatt, Grammy Award winner Le'Andria Johnson and Q Parker from R&B Group 112, The Stage-Play is Coming to Duke Energy Center for The Performing Arts

UPDATE: May 21st – Andrew Chad Caldwell has been added to the cast!

ATLANTA, GA (Wednesday, April 18, 2018) – Atlanta's DeVon Baker, CEO of BakersWay Entertainment presents Zuri Craig's hit musical stage-play, 'The House That Misery Built". The spine tingling production comes to Raleigh, North Carolina Sunday, June 3. Doors open at 5pm and showtime is 6pm. Tickets are on sale now and available at Ticketmaster.com.